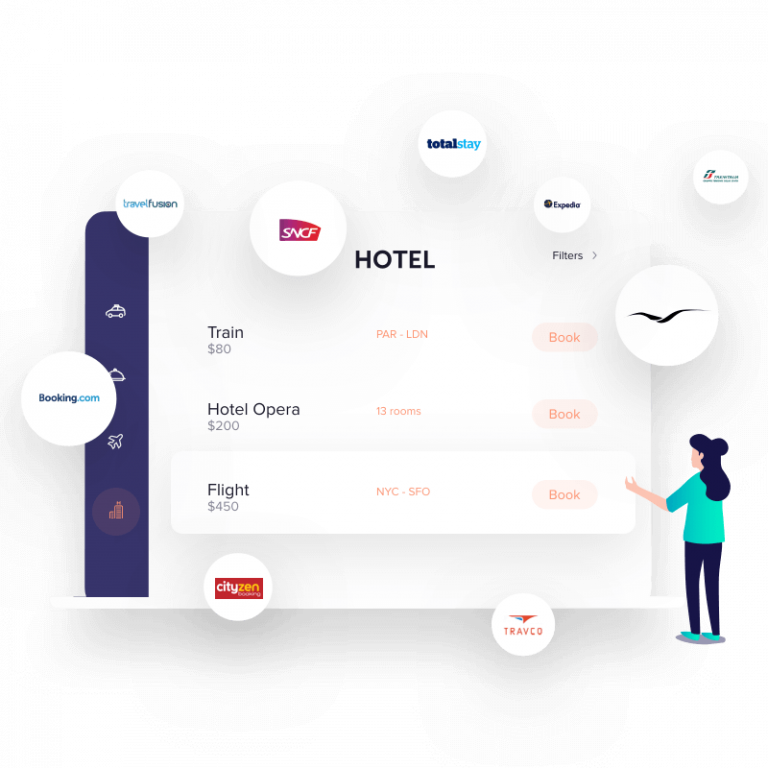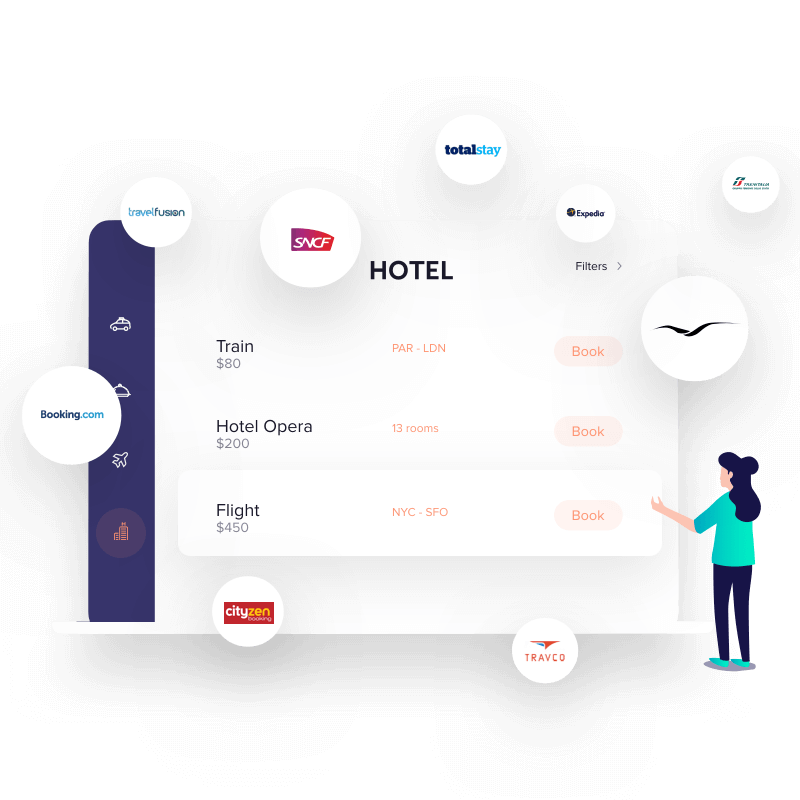 Business Travel for today's employees
Don't waste time searching travel booking sites and apps for employee accommodation while travelling for business. Rydoo's central booking option enables employees to book and check-in with hundreds of thousands of hotels worldwide. Then, at the end of every month, we consolidate the invoice and send your company just one bill for the employee for each month. Much easier.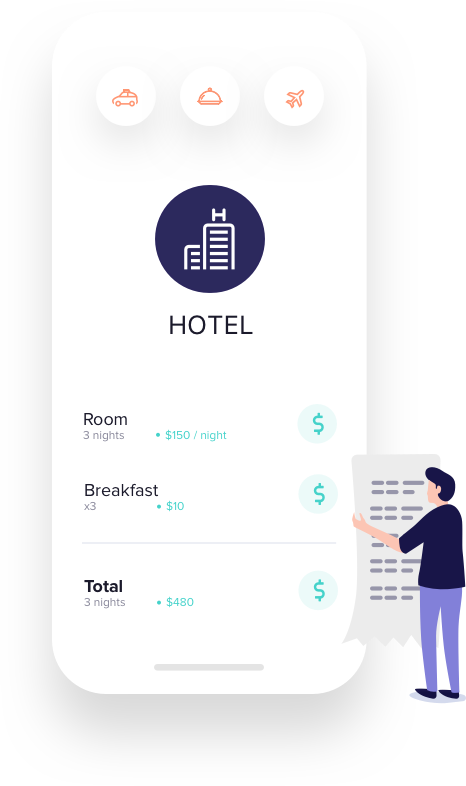 Trains, planes and hotel bookings
Choose your seats, add breakfast and extra luggage with Rydoo Travel – everything is included. Find out more by starting your 14-day free trial today.