Rydoo presents a new set of expense rules!
In the last few months, we've been rebuilding Rydoo's expense rules from the bottom up. Thanks to users' feedback on our product portal, we've been able to focus on what matters most. Today we are proud to present a set of expense rules that can be used to automate your expense policy and to make it more transparent for your employees.
The new expense rules in Rydoo
Add advanced rules
You'll be able to give, live feedback to your employees when they reject an expense. You'll have less back and forth messages between the employee, the approver/controller or HR. This will reduce the amount of rejected expenses because submissions will be better. All of this will reduce the time spent on managing and reinforcing your expense policy.
Communicate about your expense policy
Some expenses don't need much consideration to approve them. And nobody likes to have their expenses sitting idle in the approval flow. Set up automatic approval flows. Just select auto approve, control or approve and control and the approver/controller won't need to waste time anymore approving/controlling these insignificant expenses.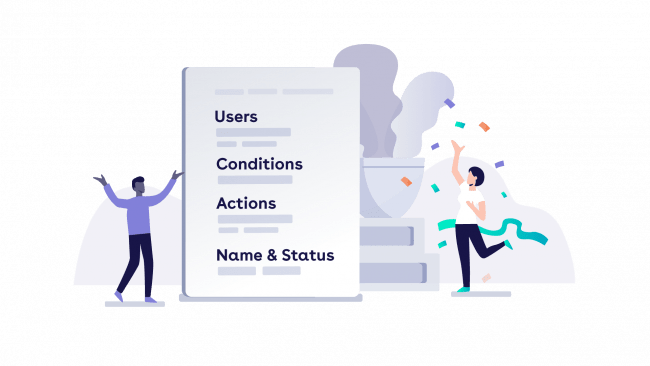 Take T&E management easy.
Automate your expense management process.
Save time. Save money.