Even though things are changing faster than ever before, some companies are still stuck in the past — especially when it comes to travel management. While consumers have long had access to powerful online tools to book their trips, some businesses are still hanging on to the past — by working with travel agencies to manage their travels. TMC's and business travel no longer need to be related, there are simpler and more efficient solutions for your company.
Introduction
To some people, travel agencies might seem like an easy way to get rid of the hassle of business travel management. They can schedule flights, book hotels and call cabs for you and your employees — all for a fee, of course.
There was a time when working with them made sense. Before the internet came around, certain booking tools were only available to travel agencies, making it virtually impossible for others to easily find good deals and book them from wherever they wanted. Today, however, we have a plethora of online tools to pick and choose the best options, and consumers have been using products like Google Flights and Momondo for years to find great deals and effortlessly book their tickets.
But businesses have been lagging behind and are still doing things the old-fashioned way. In this article, we're taking a look at what drives them to this choice, and why it makes a whole lot of sense to switch things up.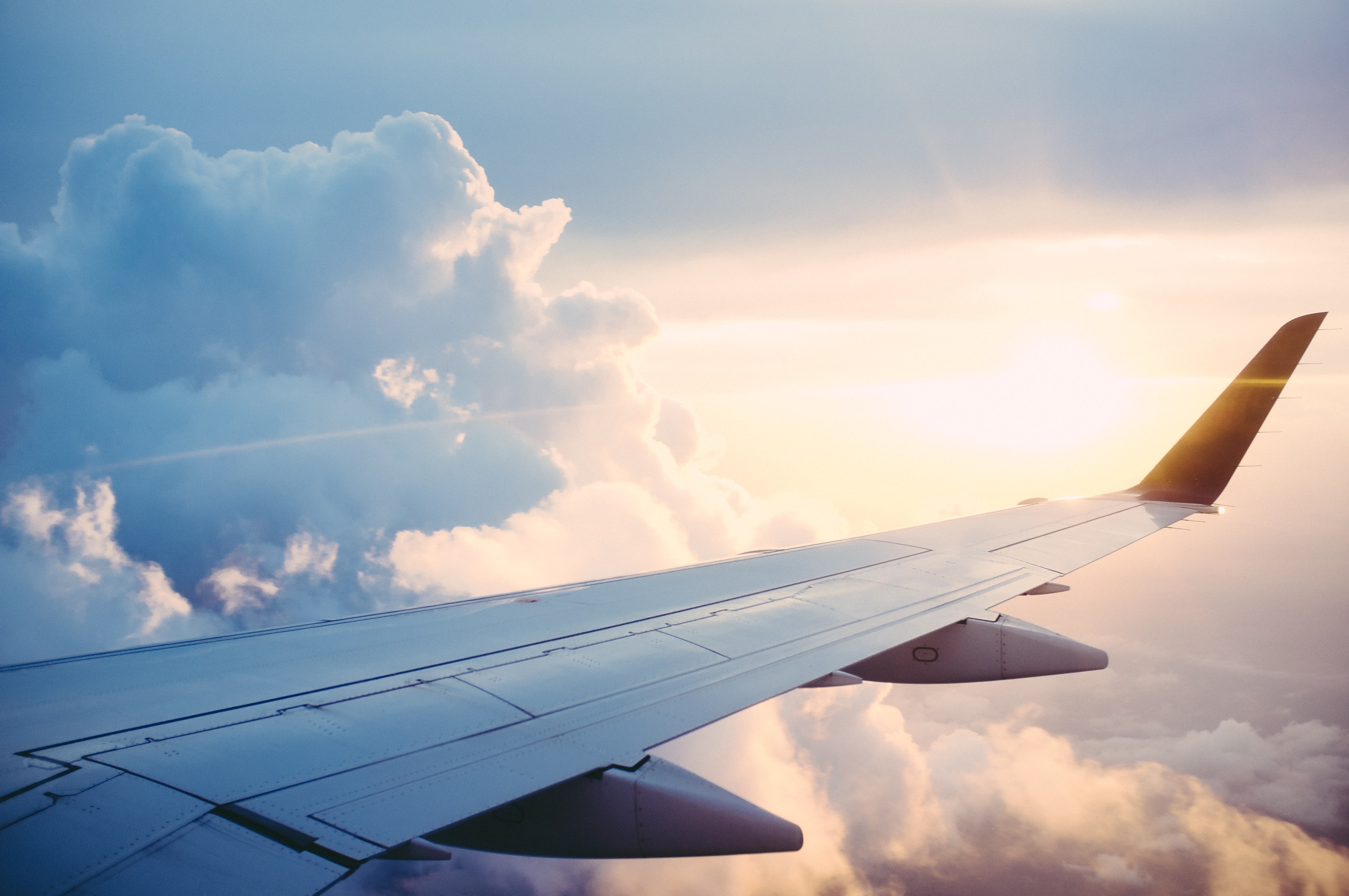 Why are companies still working with TMCs?
With 66% of companies still going through their TMC's to contract an online booking tool, we can safely say that some habits are hard to break, and this definitely rings true for large businesses — when something has been successfully implemented, it's hard to change it to something new.

The main reason why some companies are still working with TMCs is because they believe that while trips can easily booked online, it's still worth having it done by a professional.
Interestingly, TMCs sell themselves based on the idea that they could save your company money on travel bookings, because they're able to find the best deals. But the prices they charge can vary wildly with offline bookings fees sky rocketing. All the small fees add up — especially when your company has hundreds or thousands of frequently traveling employees
Also when looking at the figures, a significant number of business travelers prefer using other option than the company's TMC to book business trip: 30% of hotel bookings are done outside of the company recommended channels.
Leaving you with little to no information as of where your travelers are staying and how much they are spending.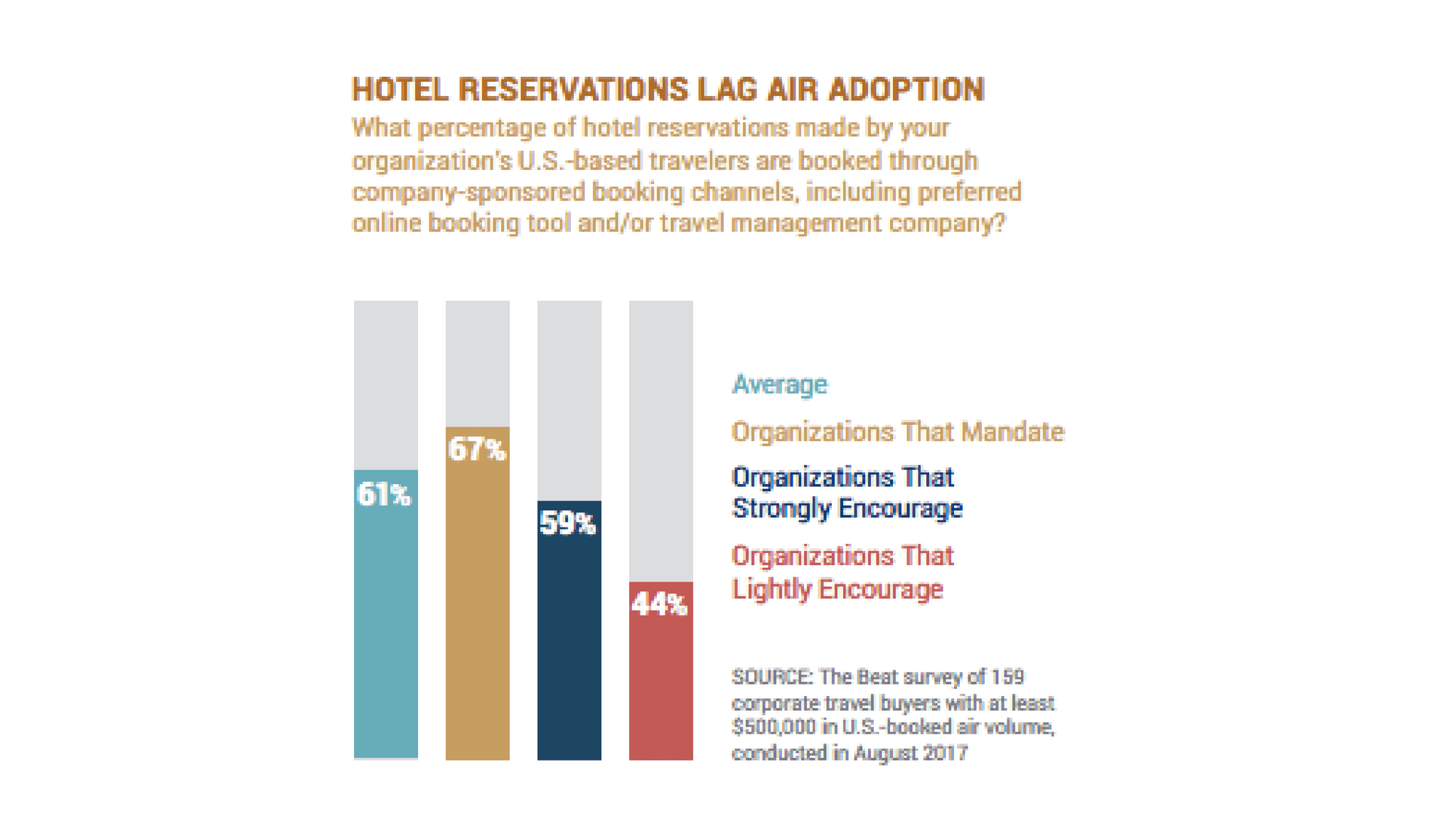 Because travel agencies companies are selling to procurement departments, they're competing on fee pricing — it doesn't matter much if the end user actually likes the service. Most TMCs offer a very poor user experience and a very limited mobile one, making it complicated for people to get in touch with the service while they're on the road.
While a cheap solution with little attention for the user can be tempting, it can have a big impact on the companies spending and visibility. .
In reality, most TMCs are only in business because companies don't want to deal with several different suppliers, effectively using the travel management services as an end-to-end travel and expense management platform. We get it — it can take a lot of time and energy to work with a host of companies to set up business travel. In fact, it's one of the reasons why we decided to build Rydoo.
Corporate travel, easy for employees, comprehensive for travel managers.
A powerful solution that does it all
Business travel doesn't have to be complicated. It doesn't necessarily involve working with different service providers, dealing with badly built user experiences or paying fees for useless services. The digital wave brought innovation for different fields, including corporate trips. This means that the direct relation between TMC's and business travels is no longer needed, all you need is an efficient-smart tool.
With Rydoo, we set out to create an expense management platform for business travel that works for everyone. It's beautifully designed, easy to use and offers a dedicated mobile experience to use during your trip. You're always in control, whether you're a manager setting the booking options for your team or an employee changing an early morning flight to one in the afternoon.
You and your team only need to use one tool for all your travel needs, booking flights, hotels, trains, cars and with the best deals available. When the time comes to pay, you're in for a surprise — you can opt for the no payment phase! All transactions go through our central billing system, saving your employees valuable time during their check-in to their hotel, as they won't have to pull out their credit card anymore.
Book a demo and learn all about Rydoo
it's time to master the technology wave
At the end of the month, we send one consolidated invoice listing all travels made by your employees, ready to be booked into your accounting system — it couldn't be easier for the financial department.
We make corporate travel easy for employees and comprehensive for travel managers — and we'll always have your back. Our incredible support team is always available to answer any questions you might have and will be happy to explain the platform to beginning users.
With Rydoo, you're in control.