Flexible working has been the buzzphrase over the last two years but how sustainable is the movement out of office?
There can't be many businesses that haven't got a good proportion of their people remotely enabled. We can say from our own experience that there are a lot of companies working entirely from remote locations.
But as the world emerges from COVID restrictions there are calls for people to return to the office, especially from politicians who seem to feel that productivity is being reduced.
But the data shows, working from home can boost productivity and staff morale and when correctly managed can actually revolutionise the outlook for a business.
In this post, we are looking at the results of our annual expense report "The State of Expense Management 2022" and in particular the changes that have been enabled by using digitisation and SaaS products.
Are we really seeing a new normal?
Having lived through the upheaval of the COVID crisis, it seems like the right time to take stock, and our 2022 expense management survey was designed to do just that.
We wanted to understand how the world of work had changed in the last couple of years, what people were doing differently and if there really is a 'new normal'.
The first thing to say is that as you would expect, our survey data shows that activity levels are getting closer to pre-pandemic levels.
In the UK for example, the number of expenses processed almost doubled from the low 2020 base.
And whilst we have suffered additional lockdowns during 2021, the drop in activity levels was much less severe than in the 2020 versions. 
Research Report "The State of Expense Management 2022".
The good news for the hospitality industry is that in the summer, this sector made up most expenses for the first time since the beginning of the pandemic, with 75% of the expenses for June being food & beverages.
So in many ways, the picture looks a lot like pre-lockdown days, but not in all cases.
51% of UK respondents to our independent survey said that they are maintaining work-from-home orders and the UK also comes out on top for most businesses having fully digitised their finance operations.
The changing finance team
There's no doubt that the effect of lockdown meant that finance teams were either reducing in size or at least remaining stable.
However, our latest State of Expense Management 2022 survey shows that the green shoots of recovery are beginning to show.
Companies that are planning to reduce their finance teams have dropped from 53% to only 33% and the even better news is that a healthy 39% of companies expect to have more finance staff in the coming year.
What is interesting is that the makeup of finance teams is beginning to change rapidly.
With more and more businesses adding to their tech stack to reduce manual processing, staff are starting to move towards strategic type of work.
77% of our respondents said that they had taken on new people with different skillsets to cope with changing roles in the business.
Over 1 million professionals worldwide are using Rydoo.
The State of Expense Management 2022
What is stopping finance digitisation?
There are a number of factors at play when it comes to reluctance to embrace digitisation and remote working but what we have seen from our survey is that these reasons are changing.
In 2020, people cited the fact that there were too many choices of systems to make an educated decision and this was inhibiting their move to digitisation.
Finance teams also said that they found it difficult to trust vendors and we can sympathise having seen some of the more outlandish claims for our competitors' systems!
But by the 2021 survey, companies were stating that the prospect of changing systems was seen as a daunting task. People also said that being able to connect multiple data points within their company could prove too challenging and so we can see that rather than being a theoretical objection to digitisation, instead, businesses are struggling to cope with the practical aspects.
This is a shame because according to a survey by Buffer, 97% of employees would recommend remote working. When asked in the same survey whether they would like to have at least some remote work during the rest of their career the result was equally emphatic.
Employees are reporting that they are actually much more productive when working remotely, with 77% saying in a recent FindStack poll that they can get more done at home.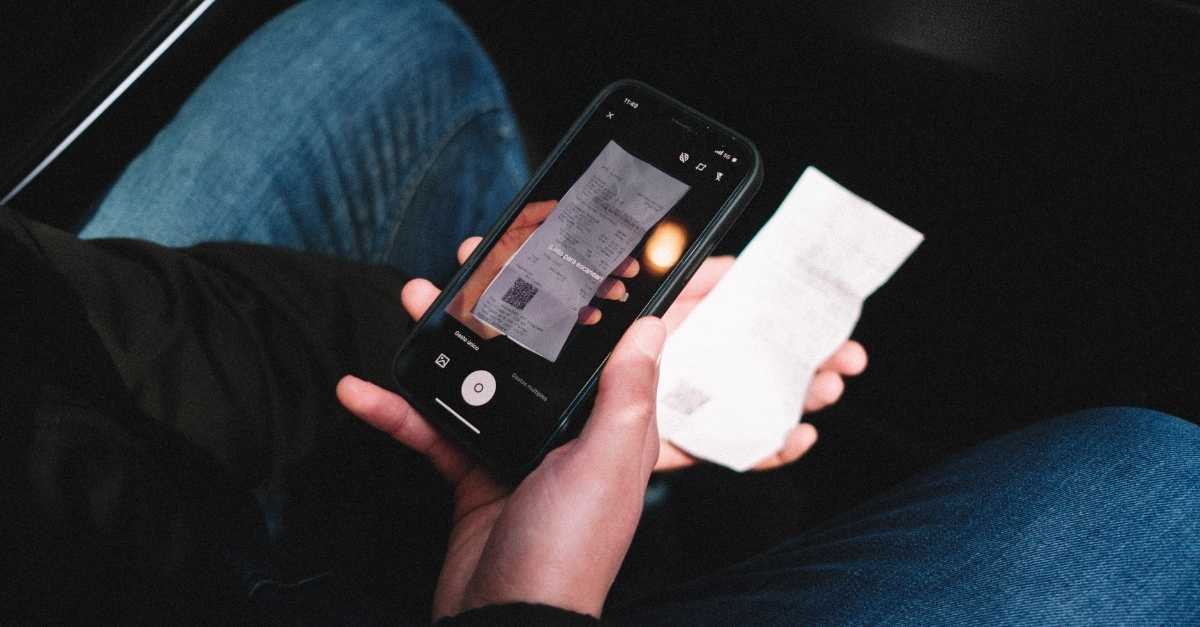 The drive to digitisation
The pandemic was, without doubt, a traumatic time for businesses and their people, with some companies having to shut down entirely whilst they found new ways to work.
But if there is a silver lining to a worldwide pandemic (and that's a big "if"), then it has to be that it has accelerated the push for more digitisation within finance.
We found that most businesses had a hiatus with their modernisation plans before rapidly changing their focus.
The adoption of our expenses system for example has meant that now, 65% of companies have digitised their expenses. Interestingly some companies retain a foot in the past with 25% of our interviewees admitting that they still keep paper copies of receipts.
When we dig down into the numbers, we see that despite often leading the way in digitisation, 42% UK companies still process their expenses using paper systems.
Using modern systems has proved to be a real boon for staff though, with the average reimbursement time reducing from 70 days in September 19 to just 25 in August 2021.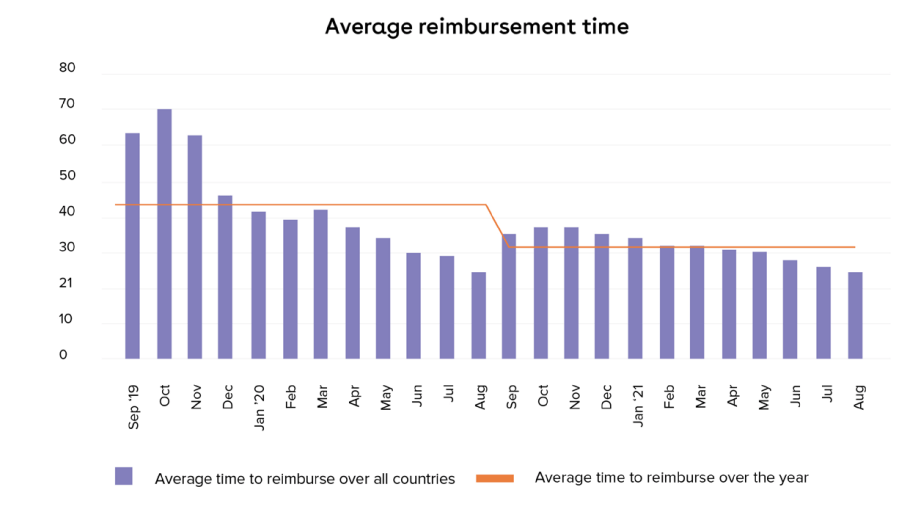 This shows that employees are getting their money quicker, but also that companies are getting closer to real-time information and reporting of expenses.
Summary: Digitisation is becoming the new normal
We would be the first to concede that we don't really know where the new normal will end up.
After all, air travel is still not back to the levels seen pre-covid and despite hopeful signs, it is distinctly likely it may never get back to those levels.
But what we can say is that many companies have taken the chance to modernise their finance functions, rebalance their teams and make the move toward a digital future.
They have seen the benefits of quicker processing, lower costs, and being able to move their people into more value-add roles as they shed manual processes.
Once those benefits bed in we may see that companies find different ways to leverage the systems they have adopted.
It is distinctly possible that we will see systems used in ways we have never thought of, to bring even greater benefits to our customers.
The flexibility and creativity shown by users of our systems are the reasons why we are so looking forward to next year's edition of "The State of Expense Management" research report.