Financial technology (FinTech, for short) refers to technology that improves and automates the delivery and use of financial services, and it's fast becoming indispensable in business and everyday life. According to this market growth report by the World Bank, most types of FinTech firms in North America experienced a 21% growth for the first half of 2020 — a time when most other industries experienced massive declines. And for leaders across different industries, Financial technology has plenty of potential for boosting business performance.
But first, what is Financial Technology?
Financial technology refers to software and other modern technologies used by businesses that provide automated and improved financial services. Tech-savvy customers, especially millennials and Gen Z, expect banking, money transfer, lending, loan management, and investing to be effortless, secure, and scalable, ideally without the assistance of a person or the visit of a bank.
A report on FinTech by FXCM highlights how the industry has grown considerably in the aftermath of the 2008 financial crisis, as many people and businesses sought alternatives to large traditional banks. FinTech companies provide the technology and transparency that banks do not have, and these can heavily affect the cash flow of growing businesses. Moreover, improved computer and cellphone technology paved the way for new and innovative solutions in the financial space.
However, not all businesses have embraced this technology, as our annual report on the State of Expense Management reveals. Some CFOs have yet to find the system that is the exact fit for them, given the overwhelming number of options on the market, while others are hesitant about the big step. While qualms about digitizing finance functions are valid, it's important to also think about the risk of working behind the curve of this technology.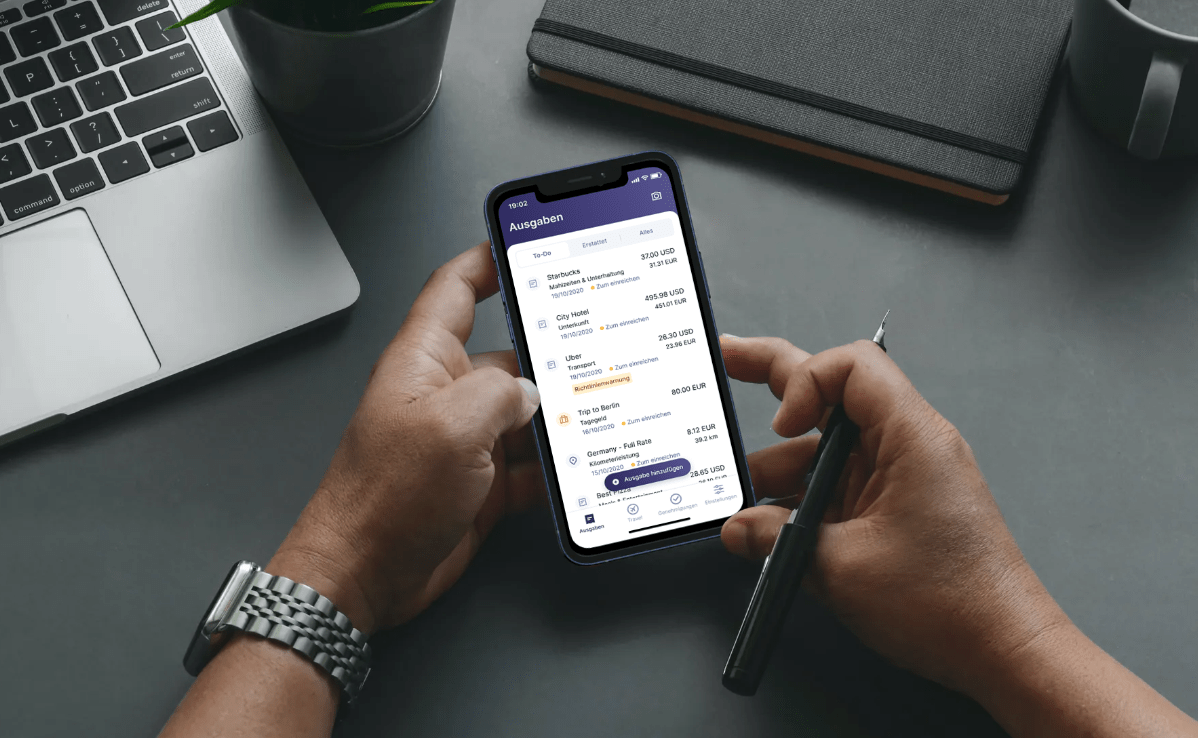 How Financial Technology helps businesses
With Financial technology, businesses can be given a competitive edge. Thanks to the power of the Internet, business owners are now able to access their complex, feature-rich financial software wherever they may be. Case in point: The expense management features we offer here at Rydoo helps users automate their entire expense management process, right at their fingertips. And even small- and medium-sized enterprises can take advantage of it!
Here are more ways FinTech can boost business performance.
1. Cuts down costs
Compared to corporate and retail banks, the solutions offered by Financial technology are often cheaper. A Forbes report on alternatives to traditional banking reveals that although traditional banks have online services for accessing accounts and transferring money, they are not on the cutting edge of customer-friendly technology since they are still dependent on the fees they charge. FinTech, on the other hand, aims to make banking easier, more customized, and crucially, cheaper for businesses.
Over 1 million professionals worldwide are using Rydoo.
2. Provides additional financing
Small business owners need cash to run their enterprises, but qualifying for loans from traditional lenders is not easy. With FinTech, online lending companies can simplify and automate the small business loan application process.
Instead of having to walk into a bank, lugging in boxes of paperwork, and going through an extensive review process that could result in rejection, small business owners can apply for a loan online. This can be done using a laptop or a smartphone, and they can receive approval at a much quicker pace than with traditional bank loans, avoiding the lengthy and quite frustrating process.
3. Extends boundaries
Before financial technology came into existence, accepting overseas payments was costly for some businesses as credit companies charged high fees. There was a huge cost associated with money transfers across borders, too. FinTech has changed all of that, as accepting overseas payments and transferring money overseas has become cheaper and easier, increasing the ease of doing business around the world.
Financial technology has opened a whole new world of opportunities for businesses, and it continues to revolutionize the financial sector and empower business owners to streamline day-to-day business operations and serve their customers better. Financial technology is thriving globally, and it is changing the face of modern banking.