87% of people say that they would value flexible working, but what's the financial impact of this possible new reality? Can companies save money by allowing remote work?
It is tempting to dismiss the changes that happened during the credit crisis as entirely negative, but there may be potential for efficiency for organizations that embrace a flexible approach to working in the future.
With the ever-increasing cost of office space, many businesses have seen their fixed costs increase year-on-year and the move to flexible working might provide an antidote.
Naturally, we've looked here at the obvious costs of renting office space but also some of the other benefits that may not be so clear but that can also provide indirect benefits.
What is flexible working?
Probably the most visible form of flexible working following the covid crisis is working from home.
Homeworking has now moved into the mainstream and where before 2020 it was something of a treat mainly reserved for people operating at a higher level or in high-tech companies it has now become the norm.
But flexible working is much more than simply setting up a laptop in your dining room and encompasses many different aspects of business life.
Flexible working can include;
job-sharing – two people sharing a full-time position

compressed workweek – employees work full-time hours but in less than five days

homeworking – people working from home or another location

flexi-hours – with employees starting or finishing at different times to accommodate their personal commitments

flexible rostering – where employees may work split shifts

Scaling back – offering employees part-time roles
This is by no means an exhaustive list and one of the features of flexible working is that it is an evolving practice that is always producing new and exciting ways to enhance working lives.
Saving money on premises
Arguably the most obvious cost of staff working in a centralised environment, office space is also one of the most expensive.
Companies that offer flexible working can benefit in two ways; reducing the number of desks they need in total and offering desks in cheaper locations.
If a large proportion of the workforce is working from home then it makes sense that a business will need less permanent desk space.
Clearly, some employees will need to work in a central office and remote employees will also need accommodating when they visit occasionally but the overall floorspace required will reduce considerably.
Employees may be allowed to work from home or they could be offered space in satellite offices.
Having smaller sub-locations means that employees need to commute less and that companies can choose places that are more cost-effective than a major city office.
The cost of a desk in an office varies widely depending heavily upon location and quality of the accommodation but information from Instant Offices gives us a ball-park price.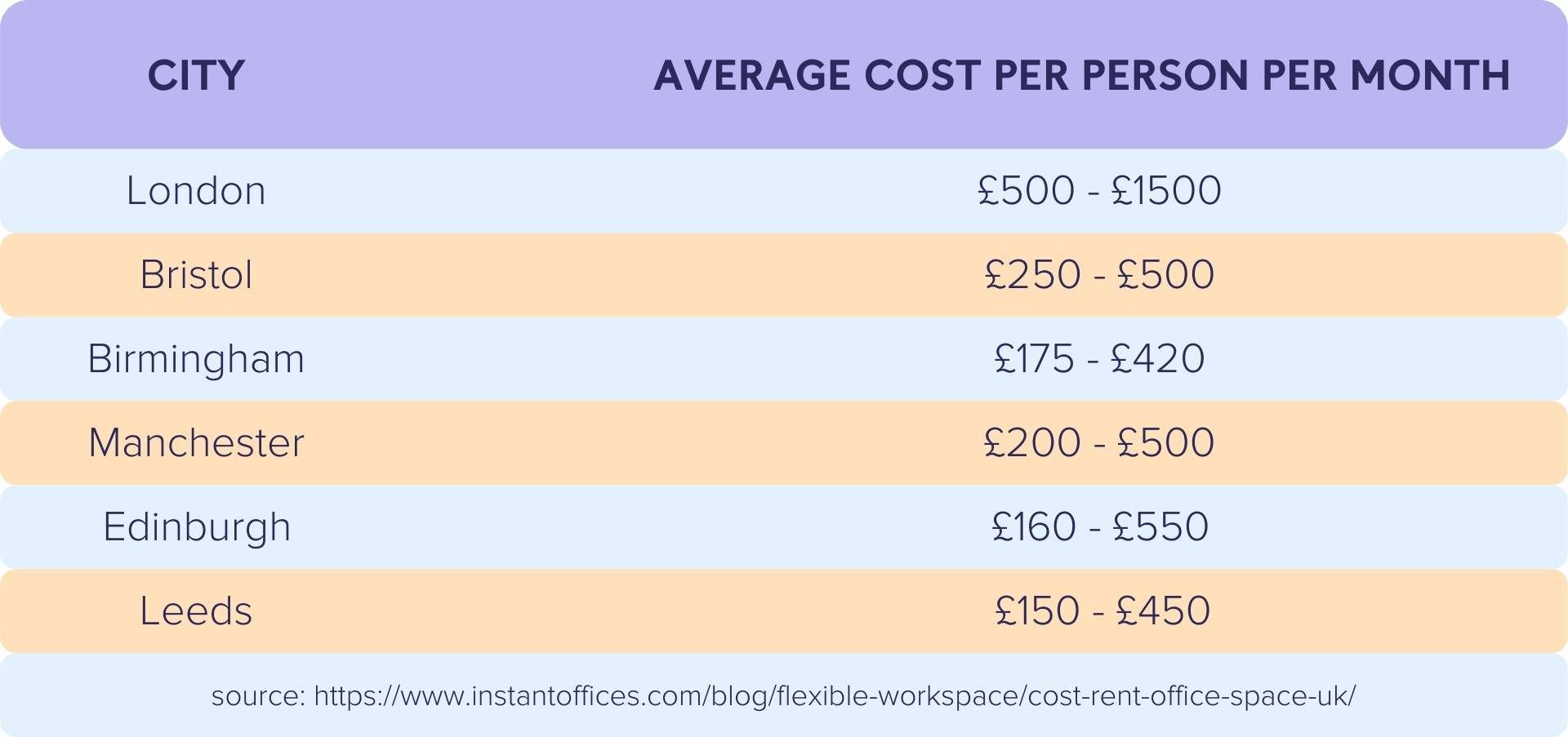 The information in the table is for serviced office space and so it serves as a useful proxy for an all-in cost of providing a desk for a permanent employee either in a co-working space or in an office leased by the business.
We can see that the minimum a company could save by providing less space would be £1,800 per employee per year and with a central London desk costing the princely sum of up to £18,000 the reduction could be even more.
The savings that business can make far outweigh the costs of setting up employees for home working and adopting the flexible mode also means that the company is building it's disaster recovery resilience too.
Watch our 101 with Microsoft about modern companies, innovation and better business decisions.
That's a healthy sum and where businesses are able to downsize their office space, either by moving or subletting some of their leased premises it can provide a useful boost to the bottom line.
A recent report by Instant Offices has highlighted the growing demand for office space in the suburbs as companies look to move away from highly-priced city locations.
This means that companies that decide to reduce the number of central desks they have and start to offer more localized 'satellite' offices can save money with the same amount of staff.
The efficiency benefits of flexible working
The efficiency benefits of allowing flexible working have been known about for some time and a study by the Institute for Employment Studies(IES) showed that companies investing in their people including embracing flexible working saw;
an increase in gross profits per employee of between £1,083/  and £1,568.

an increase in operating profit per FTE of between £1,139/ and £1,284.

an increase in profit margins per employee of between 1.19 per cent and 3.66 per

cent

a 0.09 per cent increase in sales growth per employee.

a 3.1 per cent increase in the probability of new technology sales
With profit being hard to come by during difficult times it is a rare company indeed that can afford to ignore an extra £1,284 operating contribution per employee and studies show that both employees and employers agree that flexible working boosts productivity.
Staff benefits from flexible working
Providing a supportive environment that allows people to work in a flexible manner can provide businesses with a valuable upside.
Just because you don't offer flexible working doesn't mean that you are treating people badly, but your employees wouldn't be human if they didn't take a look over the garden fence from time to time
Flexible working means that companies can;
attract a wider pool of talent when hiring staff

build-in agility to their staff roster

create a diverse, positive, and healthy culture 

reduce absence through burnout and stress

reduce staff turnover
It's difficult to put numbers to many of these benefits but that doesn't mean that they are not valuable. For example, what price can you put on having a superb company culture?
The CBI employment trends survey shows that businesses that adopt a flexible working regime build in agility that leads to greater profitability and resilience in times of change.
Reducing staff turnover is an area that can have a dramatic impact on the bottom line for many companies, especially if they operate in a competitive talent pool.

The Undercover recruiter puts the base cost of recruiting a member of staff at between £3,000 and £5,000 but this doesn't include the hidden costs of training and onboarding and ignores extra managerial and executive recruitment costs like relocation expenses.
Clearly, we can see that developing a flexible working policy helps employees from a cultural and engagement point of view but there are some real monetary savings to be had.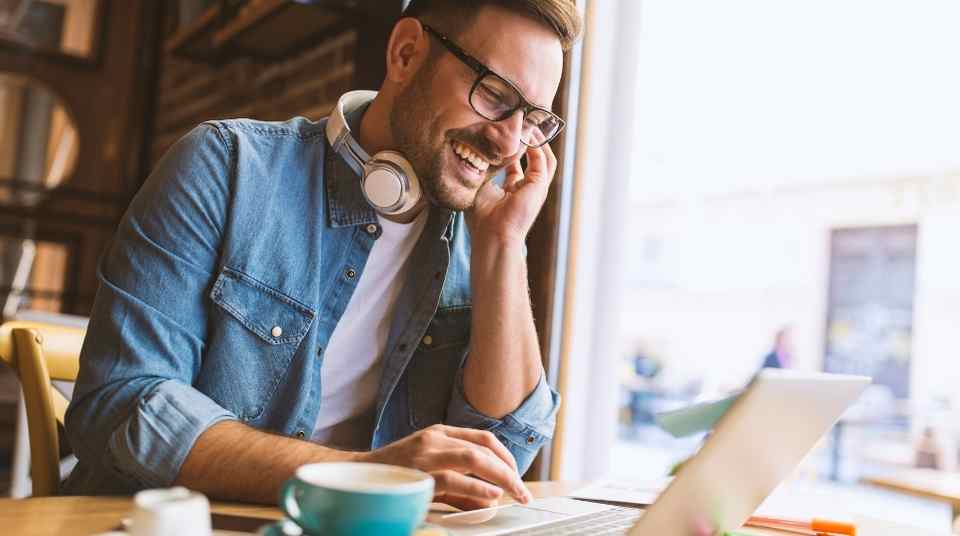 How much could your company save through flexible working?
The answer is naturally dependent upon how your company currently works but a quick calculation shows that there are savings to be had
Moving just one employee to home working could save around £1,800, losing one less employee £3,000 and improving productivity could increase profit by up to £1,284.
So from just a few simple measures with one employee our theoretical company could be at least £6,084 better off every year and have a better company culture as a result
Flexible working isn't for every company but by using just a few of the techniques highlighted here, we think that most businesses could make an improvement for the better.