Finance digitisation has the potential to revolutionize the department, but it also has the potential to alter individual positions, in addition to the obvious commercial benefits.
One of the things we've noticed in recent years is a significant shift in the sorts of employment that are entering the market and the tasks that they must accomplish.
After all, positions like app designer, blogger, or UX designer did not exist 20 years ago, and a similar upheaval has occurred in banking.
In this post, we're looking at a few roles within the finance team and the wider business that may still exist but have been transformed or that perhaps have been newly created as a response to the adoption of technology in finance.
Finance digitisation - what is it?
What we're really talking about here is the widespread adoption of technology in finance and in particular web 2.0 and SaaS (Software As A Service) systems.
Twenty years ago you would have been hard-pressed to find any company using a system delivered through a web browser with standalone, best-in-class apps.
Typically systems would need users who had been specially trained, systems managers to keep them up and running, and expensive upgrades if you wanted to do anything non-standard.
But over the past decade or so, SaaS systems have become the norm and now it is difficult to find businesses that host their own finance software.
Solutions now tend to emphasize user-friendliness, integration, and more of participatory culture.
So when we talk about finance digitisation, we're really looking at the impact things like SaaS, Apps and mobile devices have had on accountancy and the wider business.
Let's take a look at some roles and see how they have changed over the last few years.

Bank reconciliation clerk
Now older accountants reading this will know exactly what this person did and may well have a rueful smile if they carried out the role in the past.
A bank rec clerk would have been responsible for taking paper bank statements, matching up transactions on the main system and ensuring that the bank accounts all matched what was shown on the hard-copy statement.
Banks were very slow to get into the whole finance digitisation thing and many persisted in sending out physical statements long after they were really needed. Arguably it is only the emergence of totally online challenger banks that have forced the high street firms to really grab a hold of digitisation.
Eventually, they moved to the point where companies could download a statement but often this was just a Pdf or CSV file with no real application. Software appeared that would allow the file to be uploaded and matched to the main system but that was about it.
Now SaaS systems invariably offer bank links that download transactions and automatically enter items where they match predetermined rules. No need for paper and a huge amount of filing and reconciliation work has disappeared.
Sure there will always need to be a human eye to manage exceptions but to an extent, AI is even taking that away.
This is a role that is rapidly disappearing from the job boards.
Learn more about our digital expensing
The expenses clerk
This is one of those roles that may either exist exactly the same as before or may have disappeared entirely, depending upon the level of finance digitisation a company has committed to.
In the 2000s, pretty much every company was using a paper-based expense process. Some of them may have had a fancy spreadsheet to send it through to finance but you can bet that it would have been printed out, receipts attached, and then manually entered into a finance system and a payments processing portal.
If this sounds familiar then don't worry, many companies are still using this method even though there's no real reason to.
In fully digitised finance teams this role doesn't really exist as such. Often expenses are an additional task that someone does alongside their day job because the vast majority of the work has been taken away by an expenses app like Rydoo.
All they need to do most of the time is to keep a watching brief and deal with the odd exception. 
There's not even any need to maintain filing simply because everything is held online and with modern integration, the payments go directly into the finance system and payment processing.
This is one area where technology in finance has totally transformed a role, and the 'expenses clerk' of today is much more likely to be doing higher-level tasks rather than the manual, repetitive and boring jobs of yesterday.
Of course, many companies haven't adopted a tech solution for expenses, either because they think (incorrectly) that it will be too expensive or complicated. 
If this is you then we need to talk!
Learn more about our receipt scanner
Why expense management automation is a secret weapon in the business world
The sales manager
You wouldn't expect finance digitisation to have any effect whatsoever on the sales manager but you'd be wrong.
If we take our example of manual expenses above, typically we'd expect that a paper claim form from one of the sales reps would be sent through to the manager for them to check and approve.
But with today's solution, rules can be applied to ensure that the sales manager only ever has to deal with things that are outside policy.
For example, why should they spend their time checking that someone has booked a room, paid for a meal, and taken a train if all of these are within policy limits?
It is far more efficient for the manager to only look at items that are either outside company limits or to use integrated reporting to spot trends and issues.
In this way, their time can be freed up to manage their sales team rather than acting like a highly paid expenses clerk.
Learn more about our per diem management
Management accountant
Of course one of the problems is that roles often mean different things depending upon the organisation and the management accountant is a good example of this.
Typically though, they would be in charge of making end-of-month adjustments such as prepayments and accruals, managing balance sheet accounts, and producing reports.
Often these people would be excel wizards and would delight in downloading a CSV file from the main system and producing sexy-looking reporting from what is after all just a text file.
Technology in finance has moved on to such a degree that most systems will have reporting capabilities that our management accountant of twenty years ago could only dream about. Often, reporting will be self-service, meaning that a manager can find out the information they need without the input of a management accountant.
Usually, reports are properly formatted, can be automatically produced, and can even be set to send out to recipients based on a schedule.
This is a good example of a role that has elements of what used to be, but also elements that have certainly changed for the better.
Typically, now the management accountant will spend fewer time elbows deep in Vba and more time understanding and explaining the figures.
Adding commentary, explaining results, and driving business change with insightful reporting the management accountant can often be one of the most value-add parts of the finance team unless they have morphed into…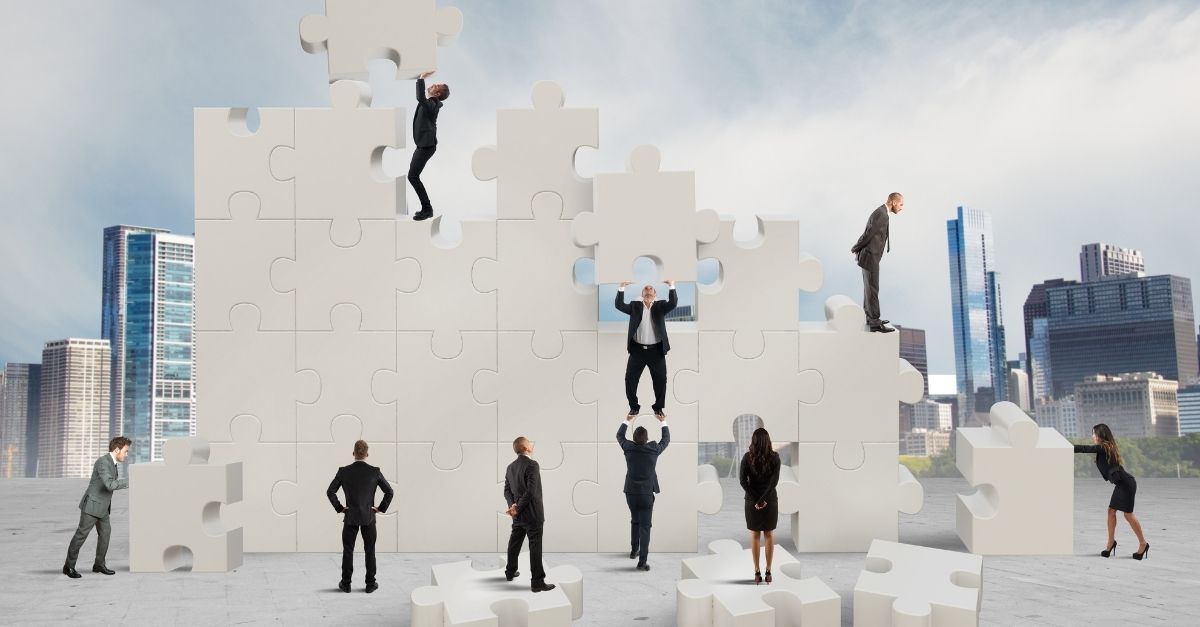 The business partner
According to the CIPD, business partnering was conceived in the mid-1990s by Dave Ulrich and it is a fair bet that our finance team of the early 2000s had yet to come across the term.
But as the management accountant role started to change as a result of finance digitisation, the business partnering method became much more attractive.
The person doing this role might be an accountant who never actually does any accounting, or they may be someone working within the finance team who doesn't have any formal accounting qualifications because the talent you need for this role doesn't involve numbers.
Business partnering is all about adding insight, providing help and guidance with the numbers yes, but also developing a two-way relationship that fosters inter-departmental communication.
Our traditional management accountant is unlikely to have had the time (or often the skills) to do this job and it is true to say that it is a specialist role, needing as much tact and diplomacy as technical knowledge.
Technology in finance - a change for the better
There's one theme that runs through all of our examples above and that is the reduction in manual processing.
Back in the day, people used to spend hours obtaining information, keying into systems, and then formatting reports so that managers could do their jobs.
Finance digitisation has meant that so much of this manual labour has now disappeared, leaving teams to be leaner but also to concentrate on the things that really matter to the business.
Some roles have almost disappeared, some have been radically altered and some are brand new, but all of our working lives have been changed for the better by technology in finance.
And one thing's for sure – there are more changes to come!