Shops don't look the same as they did 15 years ago, as technologies like Radio Frequency Identification (RFID), geolocation, electronic product labels and more have left their mark on the retail industry. With over 13.000 stores using their products and services, the France-based Ivalis is one of the worldwide leaders in retail inventory management. Since being founded in 1991, their operations have grown to include 11 subsidiaries and 50 local offices across the world — meaning that they have to manage a much larger group of employees than before. We talked to Philippe Krempf, Financial Controller of the Ivalis Group, about how they're constantly evaluating if the tools they use are still up for the job — and why they decided to switch to Rydoo.
400 monthly users
increase since implementing Rydoo
1 expense policy
effectively implemented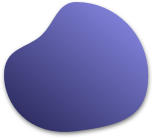 3 days
reduction of reimbursement period
In 2013 Ivalis decided to implement an Enterprise Resource Planning system, or ERP, to accommodate their constant growth. "That's when our expense reports exploded", Philippe says. "It wasn't possible for our accountant to put everything in the books anymore, so we decided to use an expense management tool that was quite big in France." While the platform served them well for a bit, it started showing its shortcomings pretty fast — originally developed to be an on-premise solution, it simply didn't have some of the modern features offered by its competitors. "Its main weaknesses were that it looked very old and that it didn't live in the cloud," Philippe explains.
Because of the way the company is set up, Ivalis works with a lot of short-term employees, but there are also permanent workers, externals and contractors who are part of the team. This mix of many different kinds of employees requires a tool that allows everyone to connect to the same platform — something that wasn't possible with the former provider. "The previous tool only let us connect 100 people, while we now have about 500 users a month using Rydoo. You can understand what a difference that makes."
With lots of team members only being with Ivalis for a limited time, Philippe wants to make sure that they use their time effectively. "We don't want them to study the software they need to use for work," he says, referring to the tool they worked with before. "With Rydoo, the interface is simpler, making the application easier to understand. It's a great user experience." Even though the application offers powerful tools like optical character recognition (OCR) for scanning receipts, it doesn't impede the usability of the platform.
Another practical issue for the company is that a large part of its workforce is always on the road. "Our employees go everywhere," he explains, "and they constantly need to pay for hotels, meals, fuel and tolls." Because the other tool lacked great support for mobile devices, workers would have to enter their expenses from a desktop computer, turning it into a tedious process just to get reimbursed. With Rydoo this has become much easier — with the mobile app they can upload their receipts wherever they are and get reimbursed quickly.
The previous tool only let us connect 100 people, while we now have about 500 users a month using Rydoo. You can understand what a difference that makes
Philippe Krempf
Financial Controller
In working with such a large number of external contractors that are allowed to expense purchases, it's critical to keep track of everything. That's why Ivalis has set up an expense policy that protects them from anyone who wants to go on a spending spree. Philippe explains: "If you're supervisor, you're capped to €12 per meal. If you're a team leader, you're capped to €24. We tried to translate these rules into Rydoo, but that didn't really work out at first."
Even if the first system didn't entirely fit Ivalis' workflow, Philippe and his team have been closely following along with the development of Rydoo's new rule engine. "You can really see that Rydoo is constantly working to improve the tool. Just before this interview, I opened Rydoo and saw new features had been added again! It shows that you're really listening to your customers."
Philippe isn't just getting excited over new features, however. Since implementing Rydoo he's seen some significant changes in the company's expense management — and it all started with getting people reimbursed faster. "We've gained about three days, which has been critical for us because we're dealing with so many people," he tells us, "If we don't reimburse our team quickly enough, they might go on to work on a different project." Using Rydoo has made employees happier with Ivalis as their employer, because there's no waiting around to get their money.