Innogy Consulting, advising innogy and RWE as well as numerous other companies in all strategic and economic matters in the energy market, has found the missing piece to be one step ahead. With the use of Rydoo, its entire expense process is now digitalized. This is nothing short of a milestone in company history: from submitting to archiving, all of this happens without a single piece of paper. Here's how they did it.
27 hours
saved per month
100%
adoption rate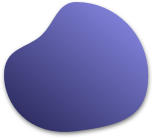 100%
paperless
27 working hours saved per month
Consultants Nathan De Rouck and Jens Sikorski are big advocates of Rydoo: "If you know where we're coming from, Rydoo is simply a huge improvement." Before, innogy Consulting had a different kind of platform, coupled with accounting system DATEV. "For each expense, you had to manually create a trip within the platform, enter the cost fields and values from the receipt yourself, cross-check compliance with our policies and per diems rules, print it, attach the original receipts to it and send it via post to our auditor Mazars, who then re-checked and archived it.
The entire process was so time-consuming and exhausting, it took some of our consultants over 30 minutes per week!" With Rydoo, the heaviest travelers save between 10 and 30 minutes per week. On a company level, this effect is even multiplied to up to 27 hours a month. That is 27 of non-billable hours, of course. Opting for an on-the-go travel & expense management tool was hence a no-brainer for Jens. As befits a good consultant, he made a comparison grid before taking a decision. "We compared you with Concur, Zoho, Expensify and others on a number of criteria.
Since a couple of weeks, I'm working for a different innogy entity and I cannot describe how much I already miss Rydoo
Jens Sikorski
Consultant
The choice was very clear-cut. We chose Rydoo because of its innovation power, its great optical character recognition ("OCR") technology, the very intuitive user interface and of course its competitive pricing." All of Jens's hard work did unfortunately not bear any fruit for him personally, as he recently moved from innogy Consulting to its mother company innogy: "Since a couple of weeks, I'm working for a different innogy entity and I cannot describe how much I already miss Rydoo."
Going paperless in Germany   
Of course, there are regulatory challenges to be taken into account when digitizing your expense management process. Germany's bookkeeping regulation, the so-called "GoBD", is an important cornerstone for all tax-relevant documents. "Because the paperless aspect is actually what is valued most by our colleagues, we were determined to have security on that front as soon as possible." With the help of their auditor, innogy defined and documented their processes in compliance with GoBD and the requirements of the local tax authority (the so-called "Finanzamt").
"We had to document a number of things: how our processes are compliant with the accounting regulations, our risk assessment and mitigation procedures, how we manage access to these data, how long they are stored, the quality of scanned images, their inalterability etc. Even though Rydoo is only one link in this chain of business processes, it is an important one. You guys helped us very well with your part of the documentation. Without Rydoo, it would have been impossible for us to go 100% paperless."
The Finanzamt authorized the use of a paperless expense process and as a result, innogy Consulting consultants are now using the Rydoo app to submit their expenses without any frustrations. "Technically, our whole accounting process still needs to be audited by the end of the year on the basis of the very extensive documentation, just like the rest of the company, to make sure that what we say we do is what we actually do. But we are fairly confident, since we already went paperless with a different software in the past, and today we are much more advanced than back then."
From Xpenditure to Rydoo: as smooth as it gets  
innogy Consulting went live on Rydoo in an exciting, but challenging time, as this happened exactly on the day of the rebrand from Xpenditure to Rydoo. Never an easy timing for any company, but Jens and Nathan are full of praise about the communication: "We loved the communication material you provided. Of course we realized this was a stressful period, but your colleagues were very helpful and even rebranded our internal communication material straight away. Absolutely nothing to complain about here."
Subscribe to our Newsletter