Rydoo presents the most fluid approval experience
Even with a digital expense tool, approving or rejecting expenses can still take up more time than necessary. Reduce your approver's workload without losing grip over your company expenses, with automated approvals.
Create your own flows
Stop approving expenses one by one and start creating your own approval workflows, based on your own criteria. Only give attention to expenses that deserve it.
Avoid out-of-policy expenses
Make your company policy finally count with automatic warnings in case of non-compliance. Manage and customize your reject reasons, for an optimal understanding of your policy.
Save valuable time
Time is money, so spend yours only on expenses that really matter. Stop putting time in approving 1$ expenses and claim back your time.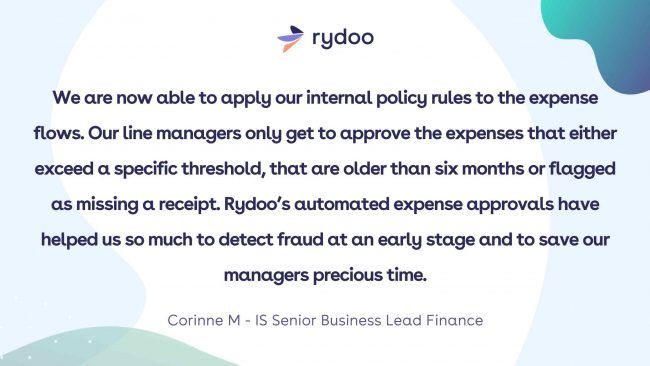 Take T&E management easy.
Automate your expense management process.
Save time. Save money.