Connect Rydoo to Exact Online
Exact Online is business software that is easy to use, safe andreliable. With its industry specific solutions it helps to facilitatecompanies' specific needs.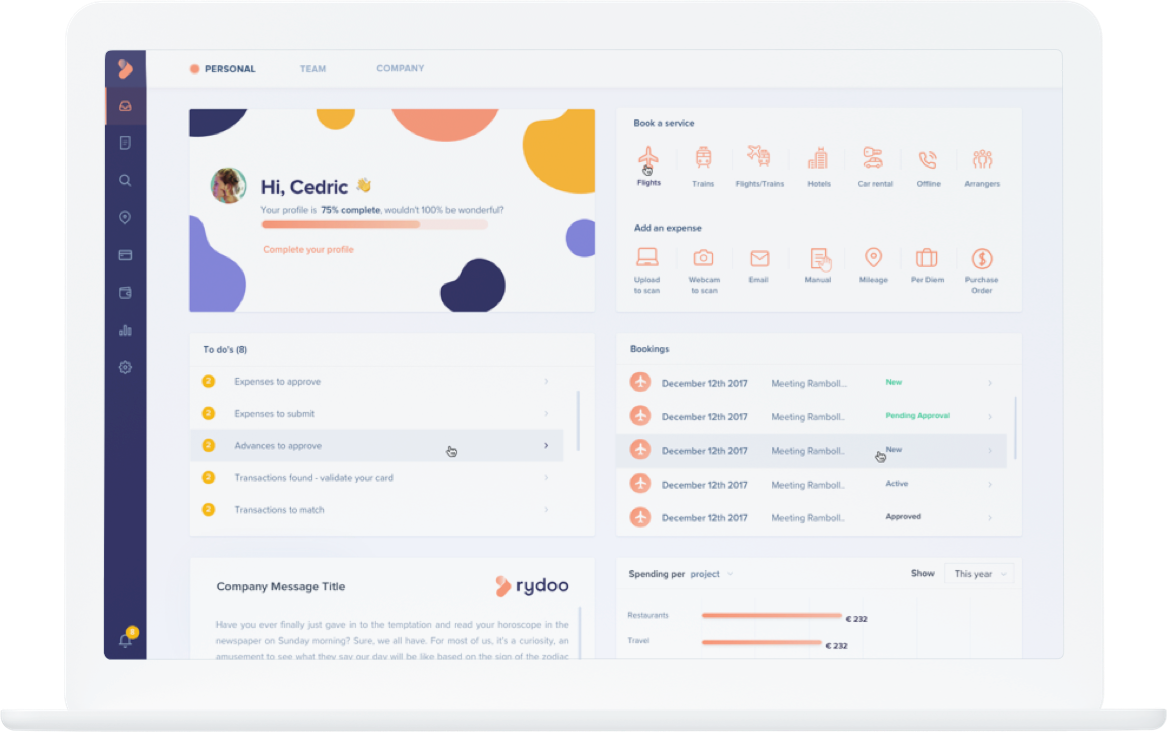 Scan and Digitize Receipts
Digitize your receipts using a mobile phone, webcam or email. All data will be extracted, so you'll never have to type over receipts again.
Manage your Expenses
Access and manage your expenses via your online account. Use simple but intelligent tools to get more insights into your expenses.
Export Expenses to Exact Online
Connect Rydoo to your Exact Online account and easily export expenses and receipts to your favourite accounting software. Free Trial!
500K+ professionals in 60 landen werken met Rydoo.