Connect Rydoo to Oracle
Deliver accelerated productivity to the finance team, serve businessmanagers with streamlined processes, and provide all users withon-demand access to role-based information.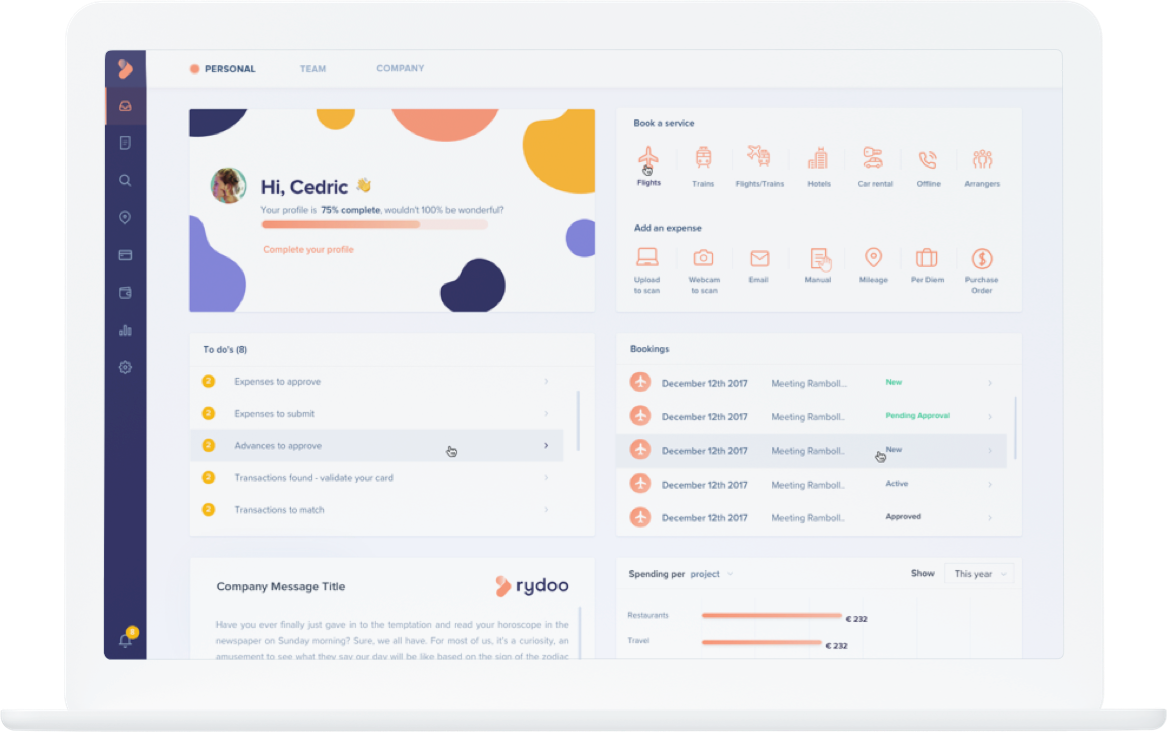 Scan and Digitize Receipts
Digitize your receipts using a mobile phone, webcam or email. All data will be extracted, so you'll never have to type over receipts again.
Manage your Expenses
Access and manage your expenses via your online account. Use simple but intelligent tools to get more insights into your expenses.
Export Expenses to Oracle
Connect Rydoo to your Oracle account and easily export expenses to your favourite accounting software.
500K+ professionals in 60 landen werken met Rydoo.