Connetti Rydoo a SAP
Semplificazione dei processi finanziari per soddisfare in modo
efficiente le richieste di normative complesse sulla conformità,
crescente pressione sui margini e direttori finanziari e direttori
diligenti che necessitano di informazioni finanziarie istantanee 24/7.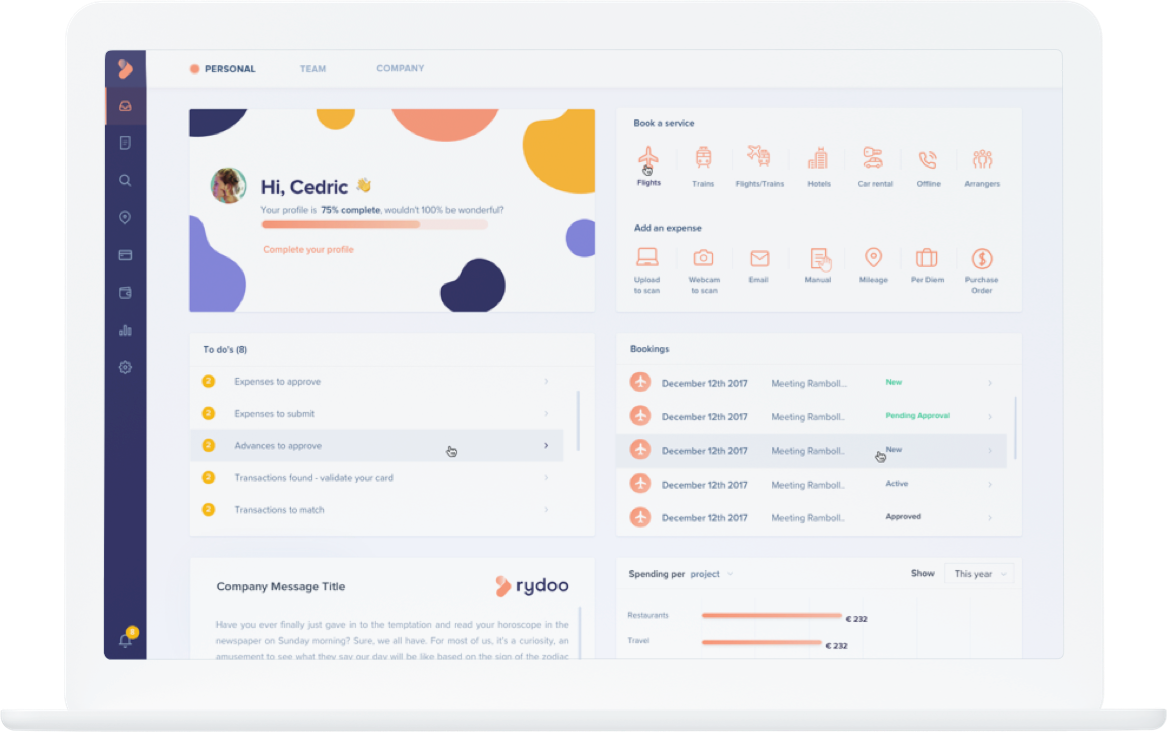 Scan and Digitize Receipts
Digitize your receipts using a mobile phone, webcam or email. All data will be extracted, so you'll never have to type over receipts again.
Manage your Expenses
Access and manage your expenses via your online account. Use simple but intelligent tools to get more insights into your expenses.
Export Expenses to SAP
Connect Rydoo to your SAP account and easily export expenses to your favourite ERP software.
500K+ professionals in 60 landen werken met Rydoo.