Connect Rydoo to SAP
Streamline your financial processes to efficiently meet the demands
of complex compliance regulations, growing pressure on margins,
and diligent CFOs and managers who need instant financial insights
24/7.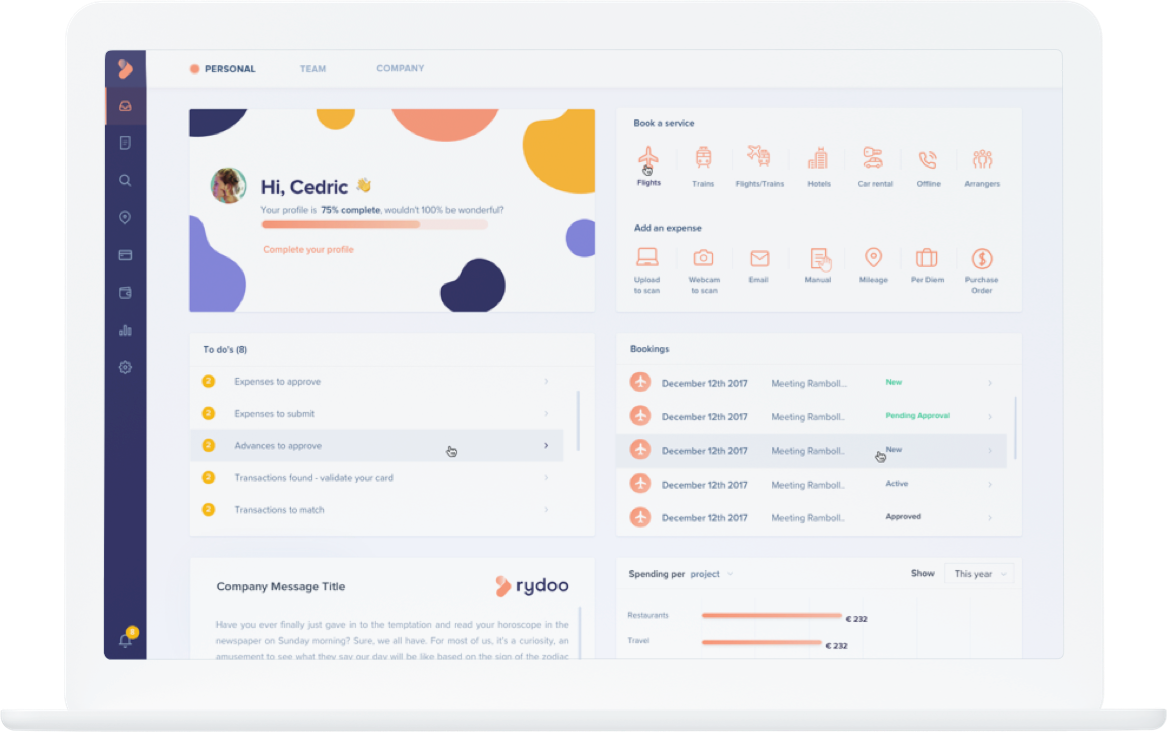 Scan and Digitize Receipts
Digitize your receipts using a mobile phone, webcam or email. All data will be extracted, so you'll never have to type over receipts again.
Manage your Expenses
Access and manage your expenses via your online account. Use simple but intelligent tools to get more insights into your expenses.
Export Expenses to SAP
Connect Rydoo to your SAP account and easily export expenses to your favourite ERP software.
500K+ professionals across 60 countries are using Rydoo.