Barcelona, Spain 2015. At the time, Miguel Fresneda and Víctor Rodríguez were just two friends passionate about the endless possibilities of technology and a desire to do something meaningful. Little did they know that a few years after creating their system which could help HR teams manage vacations, they would be the Managing Director and CTO, respectively, of a profitable and fast growing HR management software company, Woffu.
Woffu is a cloud-based software that enables employees and employers to manage their work hours more efficiently. The platform provides a range of features, including time tracking, absence management, shift planning, and more. But what sets Woffu apart from other software solutions is its focus on flexibility and ease of use. The user-friendly interface allows employees to manage their work schedules wherever they are, while employers benefit from real-time visibility into their workforce.
In a time where most companies are developing strategies and reorganising to achieve breakeven, Woffu managed to achieve this goal in 2022, amidst uncertainty and a number of challenges. It might seem like it was an easy ride but the truth is, as Miguel Fresneda said during this interview, breakeven is a "goal that is really difficult to achieve and, once you reach it you don't want to move from there". The reality of it all is that over the last 8 years Woffu has been in business, Miguel and his partner had to secure funding, build a team capable of developing a product that met and surpassed expectations, face economic crisis, a war and even a pandemic.
But method as always been one of the company's values, and it was by developing and sticking to the right method, with a touch of perseverance and a dedication to their vision, that Miguel and his team were able to overcome these obstacles and achieve their end goal: to become a profitable, fast growing company with a product that has a great impact in the way people work.
Tell us the story behind Woffu
Woffu is a SaaS company that digitises and optimises employee time management. It is evident that the most important asset of companies is us, the people, but it is also obvious that the most important asset of people is their time.
We work so that people can better reconcile their professional and personal lives. We were born in 2015 with an approach based solely on vacation management. Then we evolved to be able to optimise all types of absences and finally to control the effective working day, a legal requirement in Spain.
At the time, you didn't try to round-up a lot of investors to start the business. How did you manage to start from the ground up?
Before setting up Woffu, we started a web development company for third parties called Midatel. There, we acquired the first practical financial, marketing and technological knowledge that later served us without a doubt for the Woffu stage.
As soon as the company was established, we made a round of 30,000€ between "Family, Friends & Fools" and we went to an Enisa loan without endorsement, a public institution that finances startups, that allowed us to start with 60,000€ and start hiring the first employees to whom we also gave equity from the project.
Our intention was not to be profitable from the beginning, we wanted to use all the debt that they gave us without any guarantee. Knowing that we had to return that money, we could not do "crazy things" and burn money with the capital we had. We wanted to create a real company, not become the next "unicorn" or "decacorn" on the scene.
Why didn't you follow the popular path of raising a big round of investors and spend money to grow at all costs?
For several reasons, really. First, we wanted to maintain the essence of our project without ceding decision-making power to third parties whose main driver is to multiply their capital, and we didn't want to dilute ourselves excessively.
We were aware that equity is the most expensive financing if things go well. We wanted to use all alternative unsecured financing avenues before going to venture capital, because we knew this meant burning capital and growing at all costs, which doesn't align with our vision and personality. We know this model can be successful, but what about the failures, the millions that are burned? The layoffs? Those are the things you don't see in the press, and we didn't want to be one of these companies.
Our goal has always been to build a healthy, long-term and solid project with people who are really motivated and believe in what they do. This is not done on the basis of rounds and often aimless burning of capital. To me, that leads to a widespread "burn out".
Our intention was not to be profitable from the beginning, we wanted to use all the debt that they gave us without any guarantee. Knowing that we had to return that money, we could not do "crazy things" and burn money with the capital we had.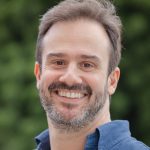 Miguel Fresneda
Co-Founder at Woffu
How did you manage to maintain financial independence throughout the years?
Something that has worked for us is signing annual or even longer-term contracts and collecting them early.
On the other hand, you can work on losses, but my advice is that these are always controlled, that is, with the income forecast, you can reach break even while maintaining the OPEX structure in approximately one semester.
It is also important to recognise income in P&L on a daily basis and despite being with negative EBITDA, continuously control Cash Flow and project it into the future. The key is treasury management and not thinking that funding is infinite.
Over the years, the market has changed, and so has customer demand. How did your product adjust to it?
When we started the company in 2015 we began by only digitising vacations. A year later, in 2016, we added all kinds of absences and in 2017 we focused on Time & Attendance and Shifts.
In 2018 we also added a document module to justify the reasons for absence and to be able to give some companies the option of having a basic employee portal.
All this is directly related to the breakeven, given that the product has evolved based on customer feedback and the commercial potential of each development.
The key to achieving breakeven is treasury management and not thinking that funding is infinite.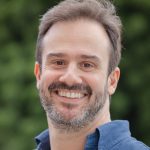 Miguel Fresneda
Co-Founder at Woffu
You had to face a few roadblocks throughout your journey, like the pandemic. How did it impact Woffu?
It was probably the most complex period in terms of financial management.
We had just come off our best year (2019) and signed 20 people after obtaining another publicly financed loan. Then, in March 2020, everything stopped. We went from being one of the priorities of the HR departments to not having a call since the priority was to restructure the companies at a human level.
At Woffu, we decided to not lay off anyone during the pandemic and to take care of our treasury. To do that, the founders lowered their salaries by 20% and all employees by 15% for 6 months. The entire squad accepted this option unanimously. A few months later, in January 2021, things slowly started to reactivate again.
That being said, at the time, the only way to mark the signing was to do it digitally since nobody went to the office. So, some companies decided to start using Woffu.
Why did you choose to focus on a single thing rather than trying to replace other solutions, despite adjusting to market demands?
Woffu's focus has always been to be the best solution when it comes to digitising time management. Although the market was pressing with the HR Suites, we did not want to leave our niche aside.
The reality is that today we go where others don't, and all Woffians are specialists in optimising time management and analysing the data derived from it to facilitate decision making.
How did your people contribute to reaching breakeven and profitability at Woffu?
I believe people are the most important asset of the company and time is the most important asset of the people.
At Woffu, we measure employee commitment with the eNPS. We achieved an 88 eNPS in March 2023, and that is a world class metric. If the commitment is high, the employees will fight for the company and the results will always be higher, affecting the road to breakeven and profitability directly.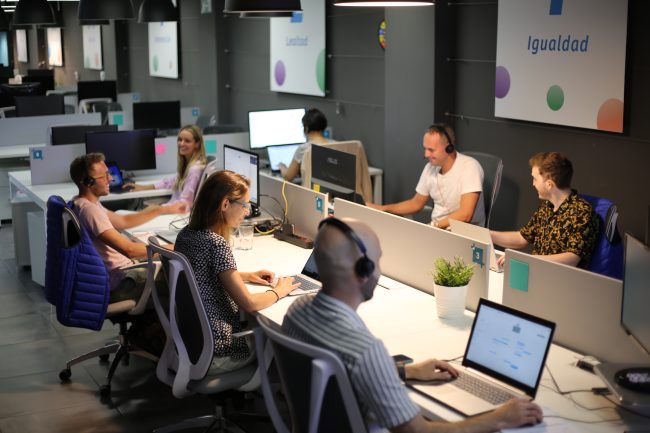 What strategies did you employ to achieve Woffu's profitability despite the presence of fixed costs such as marketing expenses, salaries, taxes, etc.?
I'm a firm believer that measuring is one of the most impactful strategies to achieve profitability. If we don't measure, for instance, our spending and our profits, we cannot improve them. And we need to measure almost everything in a company.
Method is one of Woffu's core values. We try to scale the company as fast as possible with low economic resources and the only way to do that  is to follow specific methods, such as writing everything in playbooks. We have our sales pipeline, but applying some historical statistics we know what our inbound and outbound closings will be for the next 3 months, accurately. With this, we can estimate the company's growth in revenue and control the OPEX to maintain equilibrium.
Apart from this, every October we elaborate a budget for the next year that has to be followed by the teams. We give managers their department's budgets, aligned with the main budget, and we talk to them about the strategies for next year and new incorporations. This makes them become more aware of their numbers so they can stay on budget throughout the year.
Another thing that's important is to be transparent with your team and, for that, we organise a monthly "all hands on deck" meeting so we can share how our Finances are doing with every Woffian. This way, other team members can even bring their suggestions forward and help grow the organisation.
I'm a firm believer that measuring is one of the most impactful strategies to achieve profitability. If we don't measure, for instance, our spending and our profits, we cannot improve them.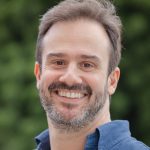 Miguel Fresneda
Co-Founder at Woffu
Finance teams have become more involved in strategic planning over the last few years. What was your team's role in becoming profitable?
My finance team's role in becoming profitable was the key to success. They are totally involved in the strategy and they prepare the budget after knowing everything about the future.
In Woffu's case the finance team has prepared a dashboard with main financial metrics comparing the reality to the budget and at the same time we adjust the budget with the forecast that is adding new real elements to the initial budget. Finally, we elaborate some charts to be agile in decision making.
Did partners ever come into play? If so, what was their involvement on this journey?
Partners first approached us in 2019, after the new Spanish regulation related to time & attendance.
Today we have more than 30 partnerships but the most important are Sage, Ricoh, Securitas, Lefebvre, Serhs, etc. They're offering their solution to our customers and we have a revenue share. We have around 600 customers shared with those partners.
When it comes to profit and loss, we only recognise this revenue after deducting their commission.
What happens after you reach breakeven? And where do you go from there?
Well, life is beautiful after you reach breakeven! It's a goal that is really difficult to achieve and once you reach it, you don't want to move from there.
Before that, we were always working below breakeven, burning a controlled amount of resources. Now we work above breakeven, and the main goal is to maintain it at the end of the year.
From a practical standpoint, we accept losses for the investment in new resources during the first semester, but after July we have to compensate those with profit every month.
If you had to send a message to inspire other CEO's and exec teams working everyday to achieve this goal, what would it be?
Be yourself, never give up and don't sell your soul to "the devil" too soon 🙂