This year has been everything but easy for financial managers. Forecasts at the start of the epidemic were very dismal, but the economy is rebounding quicker than projected.
Home office has moved from a trend to a long-term option, investments have largely been put on hold for the time being, and digitisation has really taken off. The market and the financial sector have also undergone long-term changes.
2021 will still be marked by the crisis and its effects, but companies have the advantage of being better prepared for the unstable market. Here are 3 top finance trends to help finance managers make a successful start to the new year:
1. Better deal with crises and changes with short-term, flexible planning
Forecasting is one of the essential tasks of a CFO. This is because financial planning forms the basis for corporate strategy. Normally, this covers the next 3 to 5 years. However, the current situation requires planning on a smaller scale.
Uncertain about how the economy will develop in the coming months, strategies should be able to be quickly adapted to new circumstances. So instead of setting the plan for the next few years, as usual, it is advisable to keep it flexible in case of predictions do not come true.
The financial manager can review the plan at regular intervals and – should anything have changed – expand or update it. In this way, he can always weigh up different options and, if necessary, make quick improvements.
The strategies are based on current market conditions and are no longer on a target set at the beginning of the year. In addition to more precise planning, this also leads to more accurate company forecasts. In PwC's CFO Pulse Survey (Wave 5, June 2020), 59 per cent of CFOs stated that the pandemic would make them more resilient and agile.
In summary: Flexible planning is essential for 2021. This will allow CFOs to continue to respond quickly to possible changes.
2. Targeted use of technology and data
Covid-19 has given a boost to digitisation. In the Staufen study "Digitization 2020", for example, 93 per cent of companies state that they want to push digitisation in their own company. Companies have identified a need for action during the crisis and are planning further investments in modern technologies.
According to the CFO Survey Fall, 2020 by Deloitte, 61 per cent of finance managers want to invest in optimising organisation and processes, and a further 47 per cent in software, data, networks, and websites.
Robotic Process Automation (RPA), for example, is a technology that automates repetitive or manual activities. But according to Gartner, only 29 per cent of controllers use it for financial reporting. The research institute nevertheless sees great potential in RPA and predicted that 88 per cent of controllers would be using it by the end of 2019 and 88 per cent by 2020.
The automation of tasks with RPA makes for more efficient work. In conjunction with artificial intelligence or cloud core financing, the functionalities can be expanded even further and the need for manual processes reduced.
Cloud Core Financing can process more data and also independently incorporate new data. This gives finance managers a continuous and comprehensive overview of the company's finances.
Covid-19 has given a boost to digitalisation. Companies have identified a need for actions during the crisis and are planning further investments in modern technologies.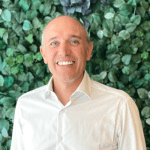 The investment in new technologies or tools for the finance department definitely pays off. That's why these projects should not be put on hold, even if the budget is low. Especially the acquisition of technologies that offer a quickly added value or automate tasks makes sense now because in times of short-time work all employees should focus on the really important activities.
When integrating new technologies, however, it is important that they are correctly integrated into existing tools and that employees can work with them. Only with a functional ecosystem and trained employees can the various tools develop their full potential and make all the company's data usable.
In a nutshell: The crisis has driven digitisation for the majority of companies. The targeted use of data and tools helps CFOs make more informed decisions.