What distinguishes a good CFO from a great CFO? What might a top financial executive anticipate in 2020? These specialists' responsibilities extend well beyond accountancy.
We're talking about CEOs who are in charge of enabling cost-cutting measures, pursuing tax breaks, pursuing innovative technologies that enhance the company's operations, and, of course, having good cash management abilities.
To better understand what is expected from a CFO in 2020, we talked with Ricardo Amaral, CEO of R11 Travel (the Exclusive Distributor of Royal Caribbean Group in Brazil).  

Team Orchestration
With over 25 years of experience in the tourism industry, Ricardo Amaral is a well-known name in the tourism ecosystem of Latin America. No wonder that he was elected 8 times as one of the most powerful executives of Tourism in Brazil by Panrotas Magazine. 
As the CEO of R11 Travel, Ricardo, like any other leader in 2020, he faced various challenges and felt the impact of a pandemic. However, to overcome this period of calamity, he relies on having his team working efficiently and in synchrony. He said that a CEO, "knows how to play a little of each instrument, what he does is to congregate all the musicians so that they play beautifully individually and in harmony. The final result is the execution of the symphony." 

In other words, the CEO of 2020 needs to be multidisciplinary. As well as other C-level leaders.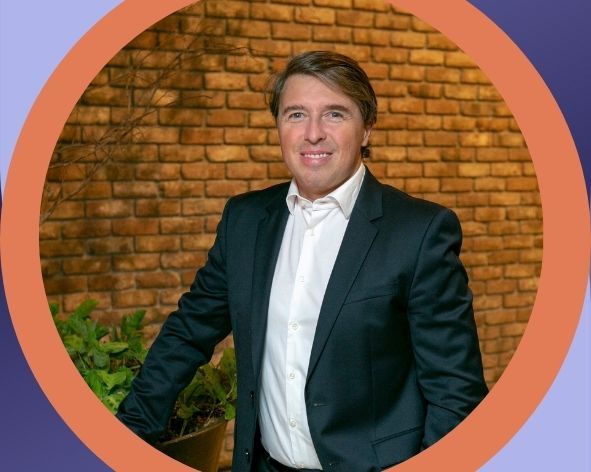 The right-hand man
When asked about the importance of good sync between CEO and CFO, Ricardo was clear about how important good sync is. "In the complex world we live in, with an increasing amount of globalized companies, the role of a financial professional is critical for companies to understand how to maximize their performance and achieve their goals," said Ricardo. 
It was also brought to light that during the 2020 crisis, the CFO was critical. With all the companies in the world raising funds, expanding lines of credit, accessing cash for financial stability, the role of the financial profession was critical to keep companies navigating through this crisis.
"Most effective CFOs spend less time on finance activities"
says Gartner survey
Tech-savvy CFOs
It's a fact that the CFO is not seen as a bookkeeper anymore. As a matter of fact, a recent Gartner survey shows that the most effective CFOs spend less time on finance activities yet have the most effective teams.

Ricardo is already aware of this. "A financially stable company is not a point of differentiation, it is an obligation", said Amaral. And it's true – being financially healthy is a "must" for companies, but what else should CFOs bring to the table? 

"Currently, we are looking for a financial professional that understands technologies about the digital world," said Ricardo. It's true. Technology plays a big role in finance departments nowadays and with the right set of tools, a finance team can spend less time on manual activity and focus on data analysis and activities that bring real value to the company. "With this, you have time to focus on your core business." highlighted Amaral.

Learn about our mobile expense app
Leadership, flexibility and the ability to learn fast
We asked Amaral about the set of skills that he looks for in a financial leader and he responded with ease: leadership, flexibility, and the ability to learn fast. 



"I think that the ability to learn is something fundamental in a world in constant change, you can't accommodate yourself within your past technical knowledge because it is changing, and will continue to change."


Finance departments changed a lot in the last decade. They went from piles of paper to terabytes of digital documents and are currently experimenting with a new wave of digital transformation – we're talking about automation.

CFOs who embrace this opportunity now will have an edge over their competitors in the coming years – and this is not a prediction, it's a fact. When asked about it, Ricardo said "Manual tasks end up being a drain of attention, resources, and energy and keep us from focusing 100% on our core business. If you have any activity that is not very significant within the company's or customer journey,  it needs to be automated as soon as possible."
Learn more about our expense management solutions

What lies ahead
R11 is a travel company so we couldn't help asking how Ricardo believes what the future of travel will look like after the pandemic.

Ricardo was very confident when he said that the future of travel, post-pandemic will continue and he explained why; "Travel is not a luxury, it is a need of those that are financially active. You need to travel to renew and reconnect to yourself, learn and feel good about your lives. From a corporate point of view, travel unites people, markets, and companies that expand their operations regionally." 
Of course, it won't be the same. After 9/11 travel also changed but for the better. We have more security, more control and the same will happen now, but from a health security perspective. And as Ricardo said "This is not necessarily bad. Having a trip with more security benefits everyone."