Deploying an expense management solution in 3 weeks? NTT Disruption and Rydoo made it possible.
"Change is happening for good. We, the people who see things differently, those who say no to no… You are just a few, some may say… Yes, we are! But those few will create today what matters tomorrow".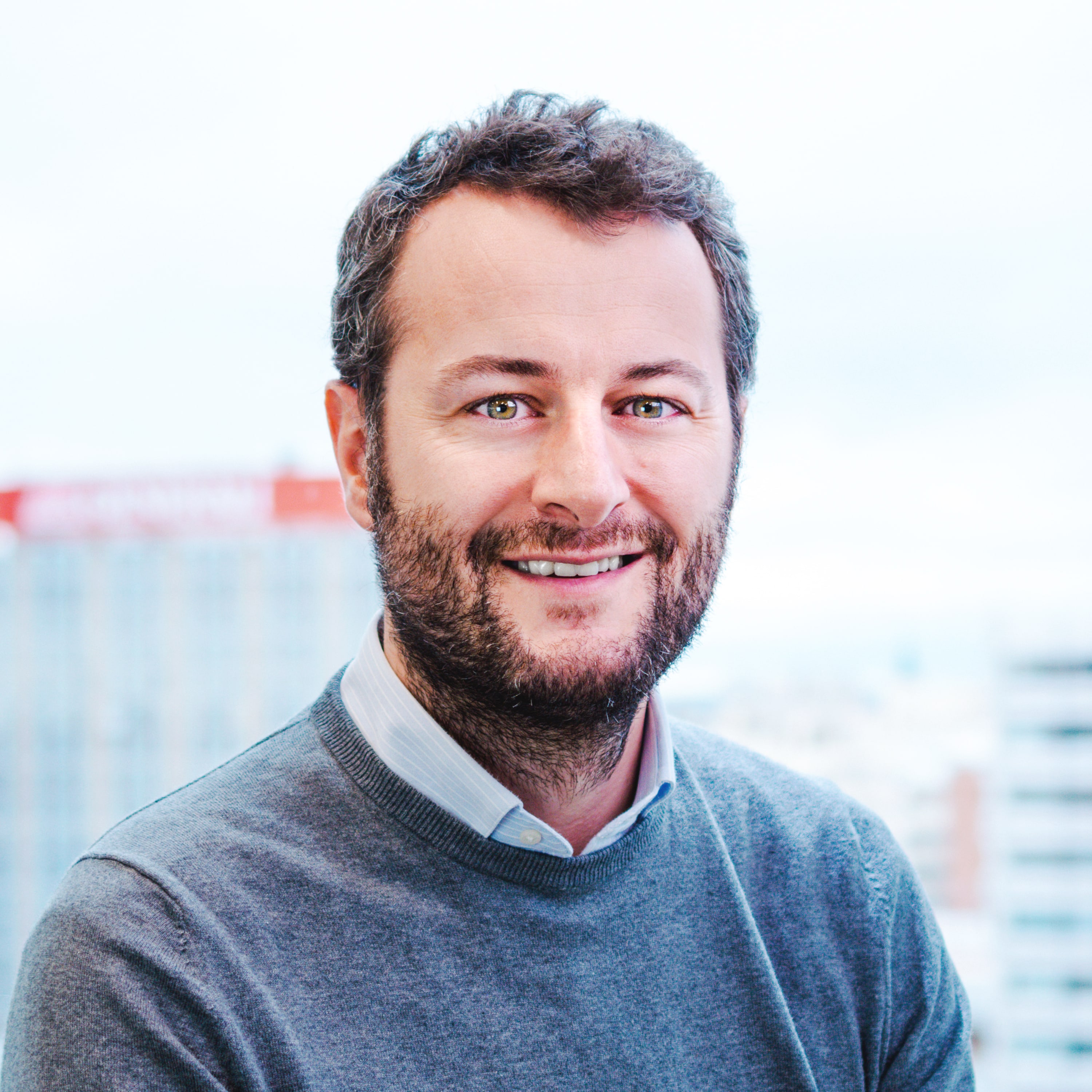 Ignacio Diaz - Innovation Lead
Staying true to our philosophy of innovation, we ended up choosing Rydoo. We knew that more features and services would be soon available on the app helped us make our minds up about picking Rydoo.
NTT Disruption's manifesto states that a team of 70 digital natives, founded in May 2019, is here to do things differently.
We spoke with NTT Disruption Innovation Lead, Ignacio Diaz, at the company's headquarters in Madrid. Ignacio takes part in technological initiatives that aim to profoundly impact the market and society as a whole. A key part of his job is also identifying and implementing tools to drive digital transformation in the company, and it was time for an expense management solution.
Get an overview of how Rydoo lets you automate your entire expense management process.
From submission of claims to their reimbursement.
Why Rydoo?
NTT Disruption currently has offices in Madrid, London, San Francisco, Boston, and Dallas, so there is a considerable amount of business travel. Most of their expenses are accommodation and transport, although roughly 15 other expense categories are used. Therefore, they needed a way to effectively manage expenses incurred by employees.
Ignacio and the Research Team investigated and identified potential expense management solutions for a smarter and more efficient way to manage their expense account. According to Ignacio, "Some of the solutions we considered were very well-established, others not so much. Some were halfway there, others offered a wide range of features, and others a smaller range. Staying true to our philosophy of innovation, we ended up choosing Rydoo. It was the right match for us".
Staying true to our philosophy of innovation, we ended up choosing Rydoo. It was the right match for us
Over 1 million professionals worldwide are using Rydoo.
Although NTT Disruption is a fully digital native team, some of its members come from companies with long legacies of stapling paper receipts to expense reports. So, what were their requirements for selecting an expense management solution?
Continuous innovation: "On principle, the companies that work with us should share the same core values we champion. We want to work with solutions that keep on evolving and improving."
Electronic invoicing: "Our goal was ultimately not to print any expense reports that would later have receipts stapled to them, only to be then put inside an envelope inside a bigger envelope to be reimbursed once a month. We needed a quick and easy process."
ERP integration: "We were on the lookout for a solution which could automatically integrate into our ERP system as deeply as possible."
Disclosed product roadmap: "Rydoo was committed to continually upgrading their solution over time. The fact that we knew that more features and services would be soon available on the app helped us make our minds up about picking Rydoo."
Quick setup: "we were looking for an easy, hassle-free setup. Rydoo makes setup easy so we could get the ball rolling in no time."
"The fact that we knew that more features and services would be soon available on the app helped us make our minds up about picking Rydoo."
There is no point in implementing a solution that is not easy to use or flexible enough to be adapted to our specific needs, even if said application is solid and well established in the market. We needed a solution to go completely paperless because being sustainable and environmentally aware is at the core of our beliefs

Implementation should not equal complication
This is especially the case when both parties commit to moving forward with an implementation process in close cooperation to achieve clearly defined goals. Smooth implementation was possible due to NTT Disruption's proactivity during the process combined with the assistance of a dedicated Customer Success Manager (CSM) from the Rydoo Team. Together, they got Rydoo up and running in just three weeks.
From the moment we decided to work with Rydoo until we got it up and running, only three weeks had gone by
Having support from a Rydoo expert each step of the way was crucial for Ignacio. For employee onboarding, Rydoo's CSM took charge of the initial setup of the platform and tailored it to the needs that they discussed with Ignacio. Once all requirements were understood, the CSM carried out a training session for all soon-to-be users via Zoom. The CSM explained how users can upload their expenses, approvers can process those expenses, projects can be created and organized, etc. The demonstration was recorded, and a manual was sent out to all of NTT Disruption's employees, which allowed them to hit the ground running with Rydoo. 
While testing the platform, the team clearly saw that Rydoo lived up to their expectations. As the lead of implementation, Ignacio followed up with his colleagues about their experience with the platform during the first weeks to ensure things were running seamlessly. He received highly positive responses.
Regarding NTT Disruption's expense policy, Ignacio mentioned that although their initial policy was kept fairly simple in order to facilitate a fast adoption, he plans on using Rydoo's robust system to create more custom rules in the near future.

Results
NTT Disruption employees have found using Rydoo to be fast and intuitive. Rydoo uses Optical Character Recognition (OCR) to scan information from photos of receipts. It takes under a minute to validate the receipts and afterward confirms whether the information provided is correct or requires additional editing. According to Ignacio, employees have found it absolutely key to be able to upload their expenses quickly, and they appreciate the state-of-the-art technology combined with the user-friendly interface.
It's as simple as taking a picture of the receipt, pressing a button to confirm the process, and then forgetting about the paper
Digitizing expense management has sped up processes, allowing employees to be periodically reimbursed up to two times a month. This has removed the hassle of long waiting periods generally associated with Accounting and Finance Departments who rely on manual expense management processes. According to Ignacio, NTT Disruption's current workflow is 95% automated; they collect information from Management reporting, create a pivot table, input it into their ERP system, and finally issue the reimbursement
Rydoo has also allowed NTT to be more environmentally conscious. "We are a 100% paperless company", Ignacio emphasized. Thanks to their newly implemented expense management solution, NTT can lead by example by remaining consistent with their business values in their daily work.
It should be no shock that a company with "Disruption" in its name is consistently pushing boundaries. "What we ask from our providers and partners is to be at least as flexible as we are. If they can do better than us, that is even better. Our growth model is based on building partnerships, this means that our aim is to keep on working closely with companies and people who encourage us to be even more flexible than we are already", Ignacio added.
And that is why Rydoo and NTT Disruption are currently working together, to make each other better, and to further modernize the world. As Ignacio stated, "It's all about making people's lives easier, starting with our own."
Automate your expense management today.