Business travel is always evolving, but it may be difficult to keep up with all of the latest trends and advances. Fortunately, Skift, the world's premier provider of business travel analytics, has recently published its annual report outlining the most significant changes in the market.
With 81 pages of insightful information, it's an extremely valuable update on what the future of travel is going to look like. But if you have a busy life, we understand you might not have the time to read through it all — which is exactly why we did it for you.
We've split up the megatrends report's many learnings into 2 parts — part 1 details changes related to companies & travel behaviour while part 2 will focus on technology.
It's the perfect way to read up on the latest trends in travel, without losing valuable time — enjoy!
Companies Are Changing
Brands Changing Into Experience Platforms
Traditionally, travel companies just offered a couple of things.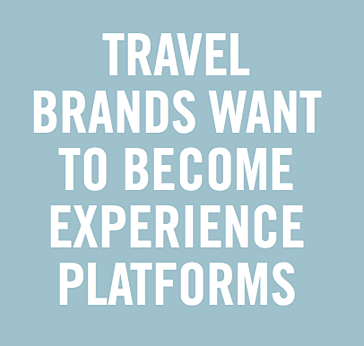 Airlines would get you where you needed to be, and hotels would provide a place to stay.
That's all changing — instead, they're now focusing on providing customers with experiences.
AirBNB, for example, recently launched 'Trips', a way for users to quickly book events hosted by locals.
It's expected that this could soon expand to other verticals, possibly including flights, restaurants, and on-demand transportations services.
Embracing Diversity and Inclusion
Travel brands can't afford to be on the sideline of political discussions anymore.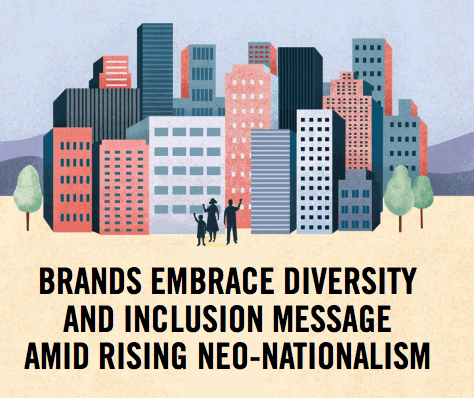 With rising neo-nationalism in the United States and around the world, they're now often found spreading a message of inclusion and diversity.
For instance, Qantas Airlines went out of its way to include a message of support for the recent legalization of same-sex marriages in Australia, it's home country, during its most recent earnings call.
It's important that this doesn't stop with a simple PR message — the world is changing fast, and if these companies want to keep up, they need to actually incorporate these diverse voices into the way they work.
The Battle for Business Travelers Heats Up
Companies are noticing that reaching their most valuable customers requires a special approach — marketing directly to people instead of their employers. Lola, Kayak, and Upside are examples of startups trying to reach those working for companies with unmanaged or lightly managed travel.
These relatively new companies are investing heavily in advertising to transmit their message, while the bigger travel management corporations keep lagging behind. If they want to stay relevant, it's high time they're investing in more traveler-friendly tools to stay competitive.
Check out how MAYA is introducing leisurious business travel.
Mergers and Acquisitions Focus on Strategic Innovation
Some of the largest travel companies are buying up startups that could help them become more innovative, instead of increasing their market share.
The acquisitions are often meant to bring the culture and innovations to a corporate environment, hoping it bears fruit.
Travel giant Booking.com was quick to purchase Evature, an Israeli startup providing AI-powered chatbots, which its CEO explained as a way to make its interfaces easier to use.
However, it's important to note that it's also a way for these companies to prevent young, fast-moving startups from eventually becoming a serious danger.
Airlines Rethink Their Commerce Strategies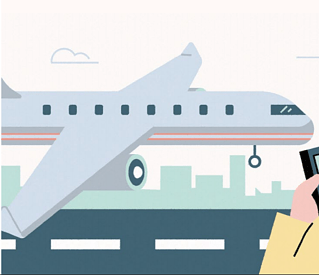 In their efforts to become more than a transportation company, airlines are trying to more effectively offer products and services to their customers.
Lots of carriers still use legacy systems that aren't optimized for selling upgrades, leaving lots of money on the table — especially compared to algorithmic giants like Amazon.
Ryanair is trying to convert its large amount of web traffic into sales, experimenting with selling tickets for competing airlines.
Others, like KLM and Sun Express, are exploring messaging channels like WhatsApp and WeChat to sell seats.
Travel is Changing 
European Travelers Re-evaluate Their Travel Options
Geopolitics has had a significant impact on the popularity of destinations, but the traveler load has been redistributing itself.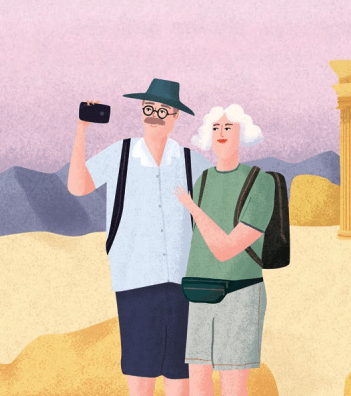 Fear of terrorism has recently kept people from visiting Tunisia, Turkey, and Egypt, but problems elsewhere in the world have made their return to these countries.
Spain is doing particularly bad — with the rise of an anti-tourism movement, a terrorist attack, and the diplomatic situation in Catalonia, it's becoming a less attractive travel option.
The low-cost options to fly there could keep the inflow strong, while the governments of more problematic countries are offering subsidies to airlines to sustain their scheduled flights.
Extreme Weather is Changing The Way We Travel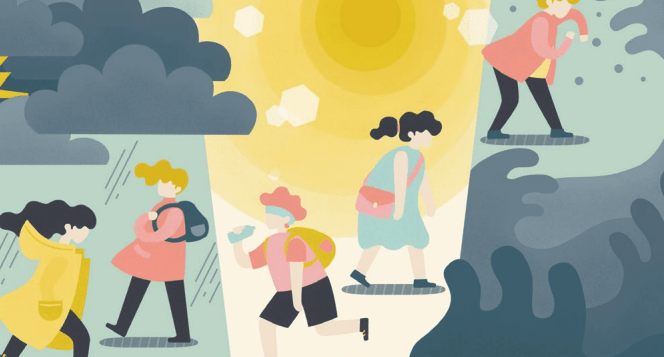 All signs point to climate change making extreme weather a recurring problem, and it's finally being admitted by many travel destinations.
Rising water levels led to adjusted building rules in New York, where electrical equipment now needs to be installed on an upper floor, rather than a lower one.
Global warming is not a fun subject so let us put a smile back on your face by saying that more insights will be landing on the blog soon.
If you are too curious, make sure to read the full report here.
Read part 2 here – It's all about technology 
Team Rydoo.