Go fully mobile
Don't hoard receipts anymore, just snap a picture of them when you get them. Our technology extracts all relevant information and stores it securely for years. Retrieve your receipt whenever you need it.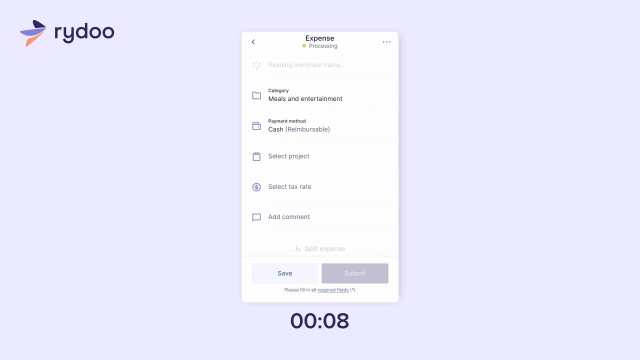 Expense in under 20 seconds
With Rydoo we've proven that you can submit an expense in 16 seconds flat – the fastest on the market.