Country- or region-specific rates, pre-set in your account
With just a few clicks, you can import a predefined list of per diems for specific countries.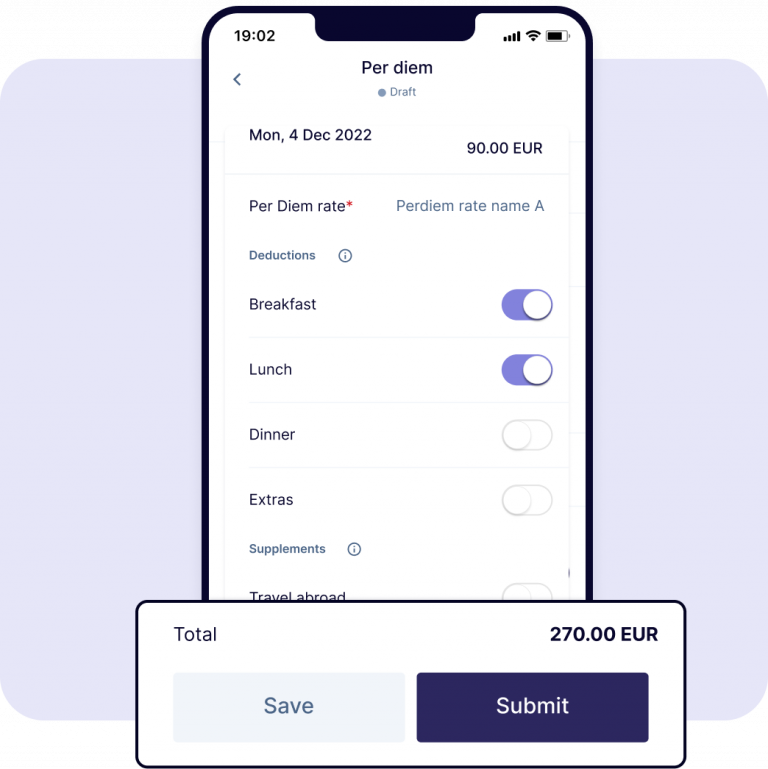 More transparency for your travellers
Automatic calculation of your travellers' per diem allowance, based on their trip details. Have them submit with one simple tap and take away all worries about reimbursement.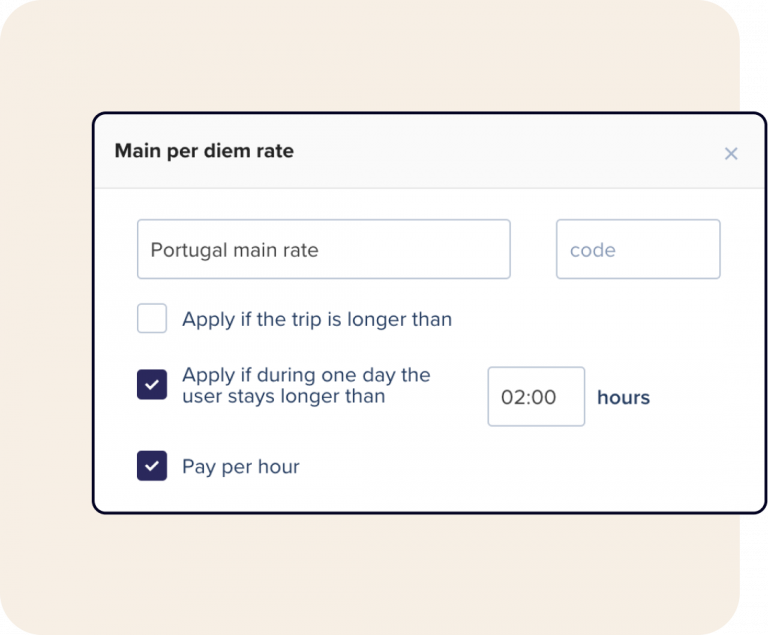 No more compliance worries for controllers
Stay compliant with your local regulations, by adding per diem lists to your account. With Rydoo's Per Diem module, you can set different rates for departure and arrival date, create specific rules for multi-leg trips, deduct complementary meals or extras from your total allowance, and so much more.