We can't believe it's another year around the sun for Rydoo!
On June 5th, just 2 years ago, Rydoo officially kicked-off it's journey to become the first (and best) end-to-end solution that users can truly benefit from. We have been on a mission to change the way we work all while reinventing the Travel & Expense industry ever since!
In just 730 days, Rydoo'ers have accomplished ALOT to say the least!  We are now proudly serving over 10k+ clients and 900k+ users and continuing to strive for international growth daily.
Check out a few of our proud accomplishments from this last year!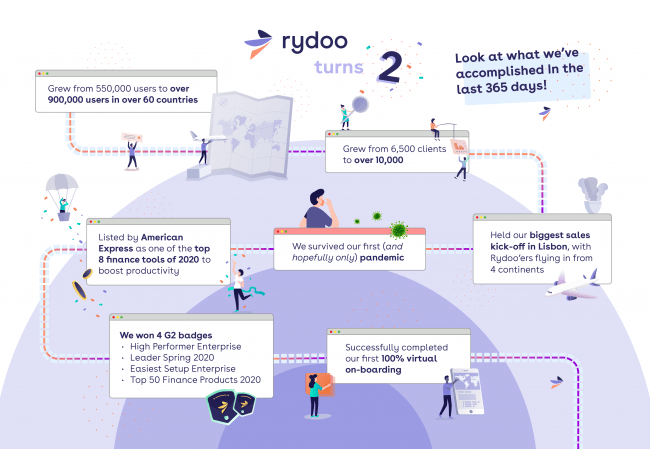 Even though we weren't able to celebrate our 2nd birthday with a big Rydoo style bash (not yet at least) some Rydoo'ers couldn't help but share their experiences and favorite things about being apart of this crazy ride.
Check the video out here!