What's blocking CFOs from embracing new technology for their finance department? Digitising the finance function provides genuine and meaningful benefits for any firm, and it can increase both productivity and profitability.
In our landmark annual study "The State of Expense Management 2021," we interviewed some of Europe's top CFOs about digitisation and why they had or had not utilized technology as a measure of transformation.
Together with independent survey specialists Censuswide, we spoke with 200 CFOs at companies with 500-5000 employees to get a clear picture of how they see the world of expenses management and digitisation of the finance function.
We conducted the survey between September 2019 and August 2020 at a time when the world was struggling with the effects of COVID and the results gave us an interesting and useful insight into how CFOs were seeing the world.
If you would like to download a free copy of the full report then please click here.
The case for digitising
Digitising the finance function gives a host of advantages for CFOs that add real value for their companies.
Using the best of tech means that processes become quicker, slicker, and require much less in terms of manual intervention.
Users also find that the absence of manual data entry increases the accuracy of the final result, giving managers confidence that their reporting is based on solid foundations.
But digitising the finance function is much more than increasing efficiency and getting rid of manual processes.
Changing the focus of the department from data entry and processing to becoming information providers and analysts mean that their contribution to business strategy is much more refined.
Digitisation also improves the timeliness of reporting and over the next few years, we are going to see much more in the form of the adoption of real-time reporting.
Digitisation is important for finance leaders and as Tanguy Catlin of Deloitte says "it turns out that first movers have a big advantage in digital. They learn more and faster."
So with all of these aspects in mind, why are finance leaders so reluctant to embrace a digital future?
Learn more about our digital expensing
Over 1 million professionals worldwide are using Rydoo.
and benchmark yourself against other comparable companies.
Are there too many options on the market?
One of the key findings from our survey was that CFOs were avoiding digitisation due to the number of options on the market.
In the past, this may have meant that CFOs just weren't able to find the system with the exact fit for their business but times have changed significantly.
In our survey, 38% of CFOs said that the sheer volume of options on the market was making their choice too difficult to manage.
When we look at the academic literature, this isn't all that surprising. Back in 2000, Sheena Lyengar and Mark Lepper conducted a series of experiments that showed that when people are given more choice they not only find choosing more difficult, they also become demotivated.
Conversely, when people have less choice they tend to choose more quickly and they are happier with their purchase.
This could mean that CFOs, faced with an overwhelming choice of digitisation options on the market, give up the ghost and simply withdraw from the decision-making process entirely.
We have to ask also whether CFO's are suffering from a business version of FOMO (Fear Of Missing Out) and believe that by choosing one option they may be closing the door on a better system that may come along down the line.
Of course, the search for perfection may mean that their company never enjoys the benefits of digitisation and reluctant CFOs may be better to remember the old saying; "Don't let the search for perfection be the enemy of action".
Risk mitigation - a question of trust?
Another big blocker to digital change for our CFOs was the question of trust.
37% of people said that they were hesitant to commit to finance digitisation due to issues of trust with the vendors concerned.
To a large extent, this is understandable, after all, digitising is a significant step and carries with it an inherent risk. Why increase that risk by choosing an unsuitable vendor?
CFOs need to know that the system they choose will do what they ask of it and they need to see evidence that it will increase efficiency within the finance team.
It's important to ensure that systems are built to the highest of standards and that you won't see a sudden outage delete all of your data. SaaS businesses that are able to point to international standards like ISO27001 are in the box seats here.
There is also the risk that they could choose a system that simply fails to grow with their company or becomes outclassed in the marketplace.
CFOs are unlikely simply to take the word of a salesperson who can't back up their claims with hard evidence of successful implementations in similar size companies and we'd agree. 
Choosing companies that can show impressive case studies and provide relevant reference sites across a series of sectors is very important.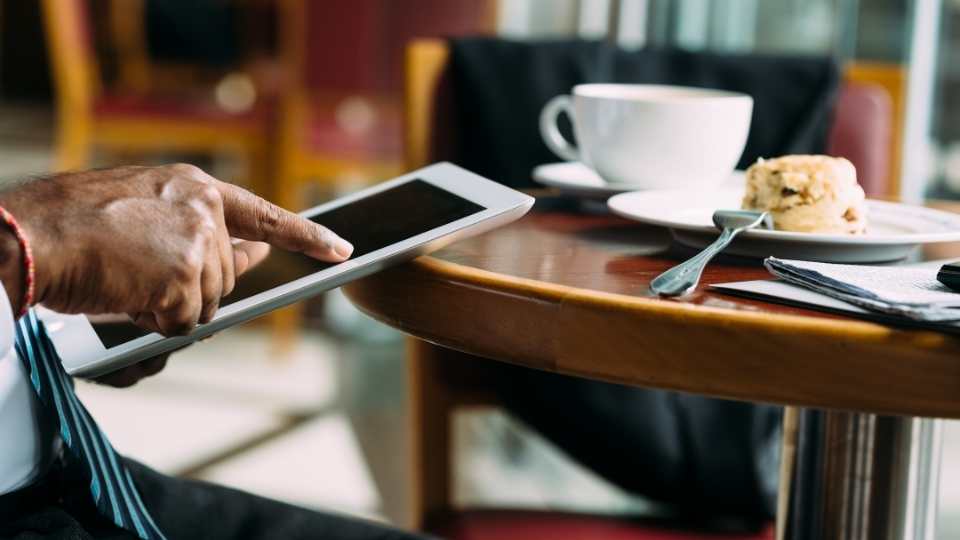 What can reluctant CFOs do?
What strategies can CFOs use to get over their qualms about digitising their finance function?
The first thing is to remember that you are unlikely to find the perfect solution that has 100%   of the features available on the market.
Adoption of anything does involve some work and a small measure of compromise but with the right system, the benefits will massively outweigh any potential trade-off you may choose to make.
Whilst we aren't advocating 'garbage can theory' where buyers choose the first thing they come across that 'almost' suits their purposes, CFOs do need to be pragmatic and keep their eyes on the big picture, foregoing some of the 'bells and whistles' and adopting a system that really does work.
Choosing the right system does involve trusting your supplier and we'd always strongly advise buyers to look for good evidence of successful past implementations including case studies and access to previous project owners so that buyers can obtain references.
The most important thing for CFOs to think about is what happens if they continue to work behind the curve of digitisation.
With so many businesses now being completely or mainly digitised (two-thirds according to our survey), companies that don't take advantage of the efficiencies and rapid reporting possibilities of digital systems are already falling behind their competitors.
If you would like a copy of our full report you can download it here and why not check out Rydoo as the first step towards a digitised finance function?
Check how our expenses apps works