Sustainability is not a trend
Sustainability Development Goals, commonly known as SDG, is paving its way into corporations worldwide. And the pressure is on.
Countries and corporations are starting to realise how vital it is to be aligned with the United Nations' SDG. JP Morgan will facilitate $2.5 trillion in sustainability finance, and The German Government announced that by 2030 it will have cut 65% of greenhouse gas emissions (compared to 1990) and 80% by 2040, for example.
By now, companies already know that they need to stop perceiving sustainability as a trend or a hassle but a goal to stay competitive.
The big challenge for finance here is how to address this fundamental matter whilst keeping the company profitable and growing. As Juan José Piedra Galan, CFO of Sandoz Industrial Products, a Novartis Company, said during his presentation about the Green CFO, "We're not beancounters, but we still need to count the beans."
Over 1 million professionals worldwide are using Rydoo.
and take your finance team to the next level
Be stoic yet empathetic and strategic
What qualities distinguish an excellent leader? Being stoic, empathetic, and strategic, according to the top CEOs attending the Finance event, should be at the top of the list.
Stoicism, for example, has been practiced by historical figures throughout human history. From Marcus Aurelius to Adam Smith, Theodore Roosevelt, and Thomas Jefferson- to name a few.
Peter McKenzie, CFO at Anticipa, did an inspiring presentation about Stoic leadership and building team resilience in challenging times – something we all needed in these last two years.
"Being a stoic leader means being the one who provides certainty in uncertain times while leading the team from the front and inspiring them when they most need it. Leadership is an action, not a title," McKenzie said.
But keep in mind that stoicism will never be at its finest if it isn't accompanied by empathy and strategic thinking. These are fundamental personality traits for any leader – strategic for the business's health, empathy for the people's well-being.
A fast-paced metamorphosis
The covid crises have induced significant changes in every inch of organisations, and finance was not left out. To survive these challenging times, a fast-paced transformation in the finance department was necessary.
"Finance technologies are more accessible to finance departments than ever before. Nowadays, in part due to the Covid-19 crises, finance departments have not only the financial resources but also more opportunity and space to invest in digitisation. We are today where we dreamt of being three years ago.", said Belén Villasante to Global Digital Finance Transformation, NTT Data (former Everis).
The real question is: now that I have strategic data, how do I use it?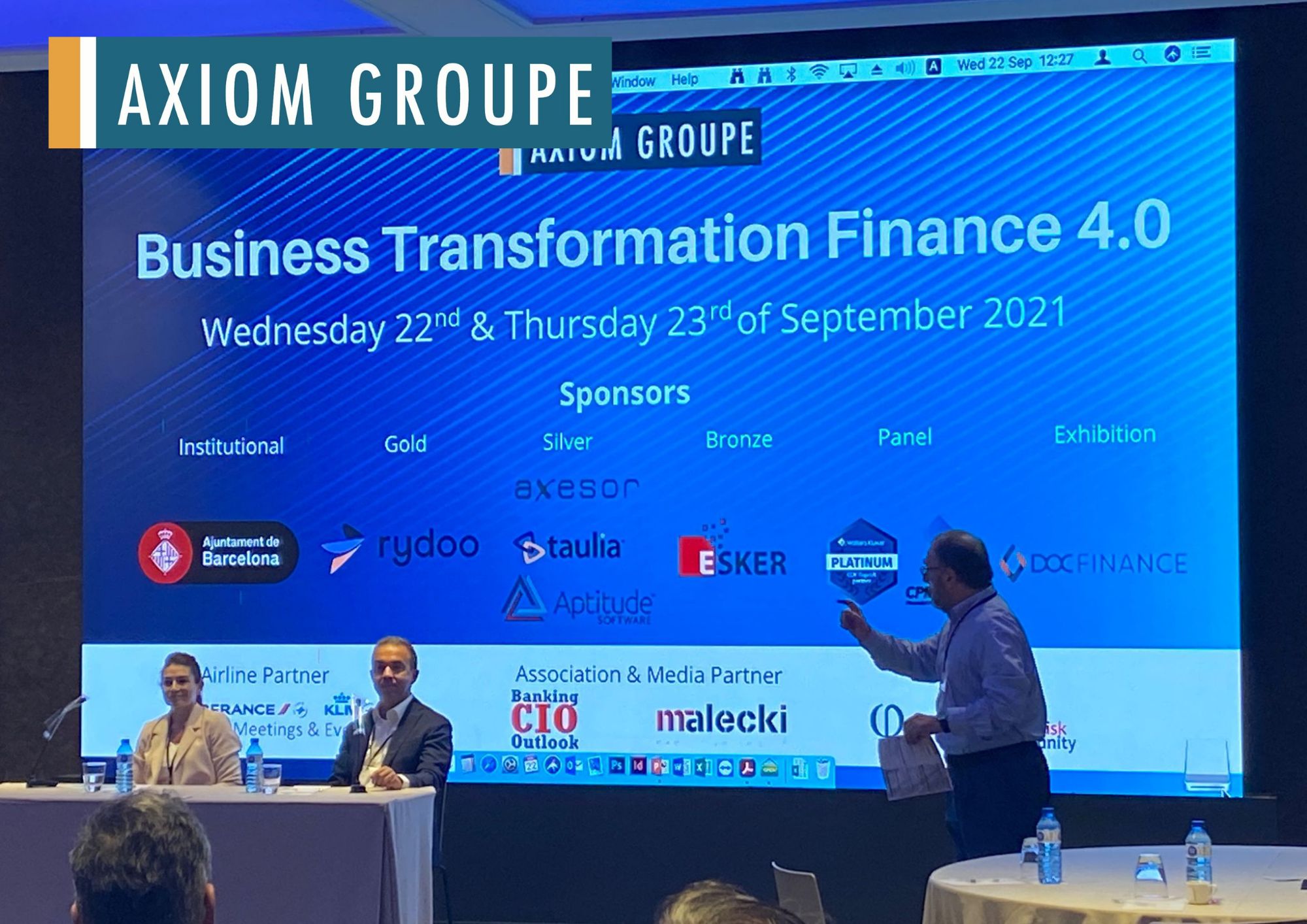 Identify and automate
We all know how crucial it is to equip finance teams with digital technology, but what leaders emphasized at the finance event is the importance of accelerating this digital transformation.
Identify bureaucratic and time-consuming tasks that make your employees unhappy and stressed and automate them asap, before they get you in the neck.
The process of defining the roadmap will be different from company to company, but starting with the "no-brainers" (like an expense management tool or OCR tools to address A/P) is always a good call – and also a test drive.
Don't talk numbers; tell stories
Lastly, one of the best insights taken from the Finance event ( Finance 4.0 ) was the importance of storytelling. Finance executives know a lot about numbers, but if they don't know how to convert these numbers into a story to talk about the business's health, their message will be lost.
The same goes for a software implementation strategy. The adoption rate could either be high or low, depending on the story told to your employees.
That's why it's essential to have an aligned storyline for when the time comes to bring a new tool to the stack or business strategy to the company. Most people don't understand a lot about numbers, but everyone appreciates a good story.