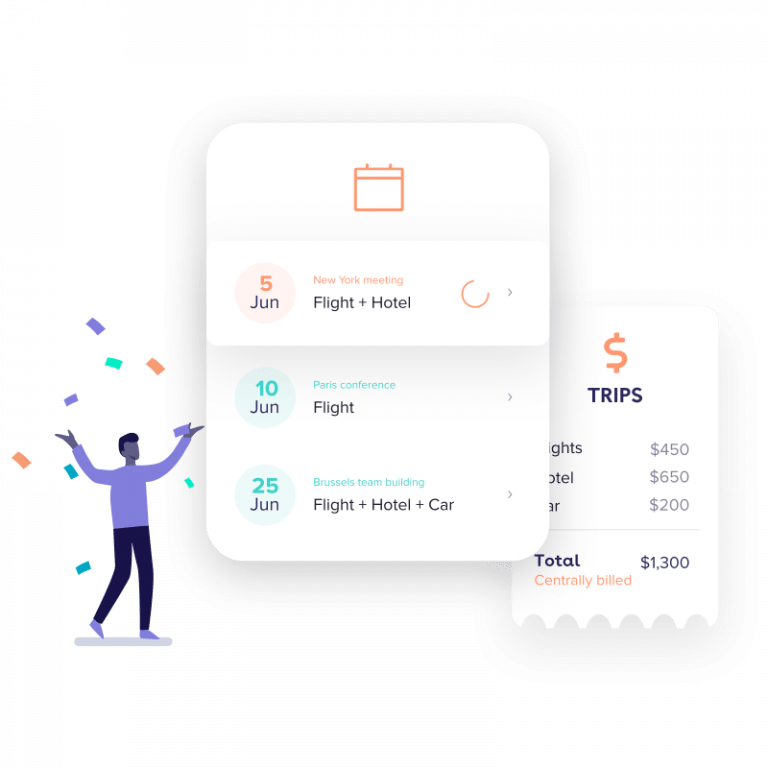 A good payment is no payment
Forget about lodge cards and credit cards. With Rydoo's central billing option, employees can skip the payment phase and save time during their check-in and check-out at hotels worldwide. At the end of each month a consolidated invoice is sent to the company with all trips for each employee. A simple and efficient way to operate and have your business travel management done.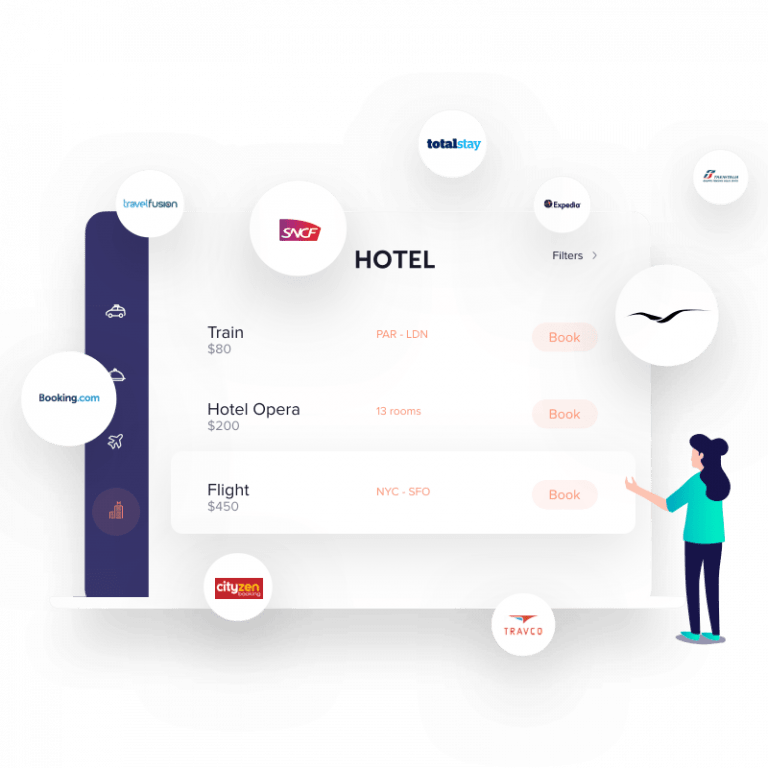 All things travel in one platfrom
For travel managers and business travelers, booking a trip will become piece of cake. Choose to stay in one of Rydoo's 800.000+ hotels, catch a train or flight, travel business or low-cost, all, effortlessly, on a platform built to adapt to your needs.