Firms worldwide are constantly dealing with Travel & Expenses (T&E) – whether it is a brief Uber trip, a lunch with a client, or a business class aircraft ticket – and many of these companies waste a lot of money when they do not have an effective system in place. All firms who wish to save money and time must optimize their company spending. Here are some of our best recommendations on how to go about it.
1- Set up an efficient Travel & Expense Policy and an Automated Oversight
Day after day companies realize how important it is to have a comprehensive Travel & Expenses Policy implemented throughout their organizations. Here are our favourite tips on how to write a killer Travel &  Expenses policy: it should be well presented, short, structured, accessible to all employees, and cover all main fields of T&E expenditures. But once you have a top-notch policy, what guarantees that your employees will stick to it?  

Poor supervision and oversight of the expense management process can lead to big money losses – that's what we call expense fraud. Most companies have no idea how much money they're losing because of it and that's precisely why oversight is key to a  successful T&E management process.  
Technology can be your best friend in this matter. An efficient Travel & Expense management tool like Rydoo can make sure that your employees are complying with your T&E Policy. You can insert the policy rules into the app and let technology oversee the expenses claims on your behalf. Rydoo uses a real-time expensing module. This means that if an expense is incurred and doesn't comply with your policy, your employees will immediately see it. This allows them to contest it or withdraw it.
Learn more about our expense solutions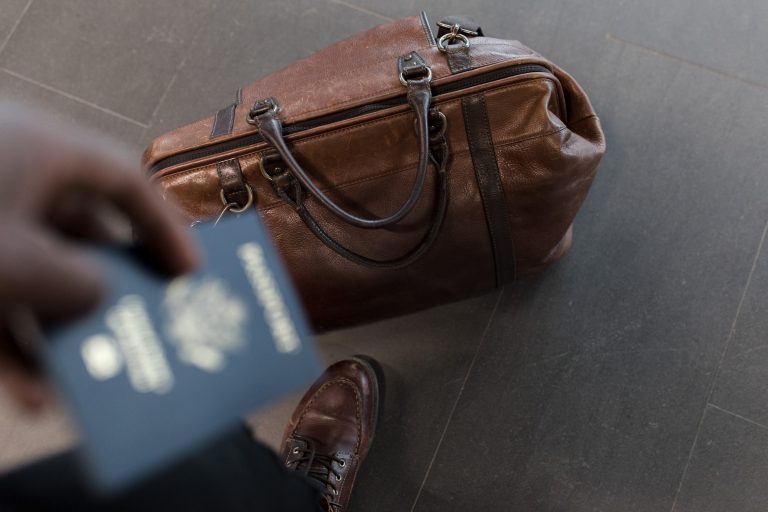 2- Optimize the way you play to your workforces' strengths
What's the point of hiring executives at the top of their field and then ask them to put effort and time into tasks that don't add value to your company? It might be time to take a good look at your employees' skill sets and assess if you're using your most valuable resource in the right way.

When a business trip is coming, who books the plane tickets and hotels? If you answered that your finance team or your operations team are responsible for that, you're not investing in your own employees.

Self-booking takes the burden of bookings away from the finance and/or operations departments.  It saves them time to work on activities that will bring a real return of investment to your company. Employees can also choose where they want to stay, as long as it fits within your policy. This will make their stay away from home a bit more comfortable and personalized.

Another area that takes a lot of time for your employees and isn't really optimizing company spending is the expense management process. Having your employees fill spreadsheets and pile up receipts month after month is inefficient and so is burying your accountant under expense reports.  

A digital expense management solution can optimize this process in a click. With Rydoo, your employees only have to take a picture of the receipt, and the expense will be created and sent for approval. Only expenses that get a red flag will need to be carefully looked checked
This will reduce the sheer volume of transactions that come through your finance department and optimize their time (and your money) to focus on what really matters.
Over 1 million professionals worldwide are using Rydoo.
It's about time to optimise your company's spend with a comprehensive policy.
3- Get real-time data and analytics
A lot of top executives from various fields take for granted the importance of real-time insights and analytics, but they could be key factors when it comes to whether your company will forecast a loss or not.

On what is your company spending the most money when it comes to T&E?  Where could you reduce spending? These are questions you might have asked yourself, but without real-time data and analytics, you cannot really answer them – at least not in time to keep an edge over your competition. 

Data optimizes the T&E management and helps you keep track and control of your budget. Investing more here, saving more there – it doesn't matter what your final decision will be, you can be sure that it's well-informed. All your decisions can be informed by real data and analytics.  
To optimize company spends, an expense management tool can once more come in handy. Rydoo, for example, gives you real-time insights on where your money is going. and From there, you can decide what needs to be done.  

Tedious and time-consuming tasks, as we mentioned above, don't have to be done by your team. CFOs around the world are starting to realize that having a machine to take care of this data extraction is faster, more efficient, and eliminates the risk for human error. It also gives your employees more time to work on other more valuable tasks.
4- Benefit from VAT reclaim automation
 An automated VAT reclaim can help your company save a lot of money – especially in times of economic downturn. Organizations from all around the world can recover VAT refunds on overseas travel spending, local expenditures, or foreign supplier services and with a best-of-breed travel expense management tool like Rydoo, this entire process can be done automatically for your company expenses.
Thanks to our integrations with top-notch VAT reclaim tools, every time that an expense is submitted within Rydoo, the corresponding percentage of VAT can and will be reclaimed where possible. Easy as that, you can optimize your company spending in the blink of an eye.
Optimize your company spend with Rydoo
An expense management tool will bring a real return on investment to your company. It will not only save you money but also time. Want to find out about the other benefits it will bring to your business? Book a demo with one of our specialists and experience all of the positives that Rydoo brings to the table.