Everyone, whether operating a business, having a full-time job, or navigating freelance life, needs to deal with tracking expenses at some point. It's a necessary evil for everyone who wants to ensure that their purchases are appropriately reimbursed by their company or tax-deductible.
But if there's one thing that's worse than spending money, it's spending it inefficiently. Unfortunately, many people continue to do things the same way because their job needs it or because they prefer to do it that way – even if they might save a significant amount of time if they changed their workflows.
In this article, we'll take a look at the various ways people take care of their expenses, their pitfalls, and how to set up a better, more efficient system
Manual reporting
While it might not be the most straightforward way to manage tracking expenses anymore, lots of companies still stick with doing it the old-school way. Manual expense reporting can take on many different forms, but it all comes down to the same thing — loads and loads of paperwork.
It all starts with the physical receipts, which employees often gather at their desks. Once every while it's time to process them — something that can take a good chunk of time out of their day. The first step is to categorize everything, creating some kind of order in a messy stack of receipts and invoices. Then they'll print out a couple of tracking expenses forms, fill them out with the necessary information, and staple the right documents to them. These are then handed into the financial department, which has to — again — manually go through all of the documents to make sure they're properly processed.
Discover a better way to manage expenses.
Of course, there's a lot that could be improved about this process. It's easy to make mistakes when working manually, for example — accidentally switching up numbers doesn't happen as quickly when you're working digitally. Another big issue is that people often end up losing their receipts, making it impossible for them to get reimbursed. This complicates things for everyone involved — employees have to print out their bank statements, while the finance department won't have all information required by the tax authority.
Furthermore, with data proving that hybrid work is the new way of working, managing expenses manually might become harder than ever. Rydoo's latest research report has revealed that companies that had most embraced working from home were more likely to have digitised all their finance systems. In fact, our third-party questionnaire found that 40% of companies now scan their receipts and don't retain paper copies. This makes sense considering more people are working remotely increasing the difficulty to retain receipts and get them to the office storage.
Simple digital reporting
Somewhat better than full manual reporting, this slightly improved workflow often relies heavily on a system of Excel sheets. These function as digital versions of the physical forms, with employees filling them in whenever they sit down to process their expenses. While some companies will require the forms to be emailed to the right department, more technologically advanced businesses will have set up shared folders per employee that update instantly. While it's only a small change, this makes it easier to deal with large amounts of incoming expenses in a relatively efficient way.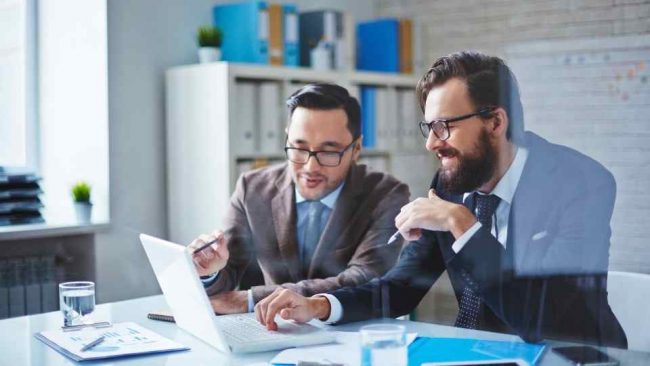 Advanced digital reporting
There's no shortage of digital tools that claim to have the solution to fast and efficient expense reporting. These products often wrap a host of features in a software package that is distributed across the company, with employees getting access to an online portal or desktop app that allows them to send their tracking expenses to Finance. But even though it's a digital product, they'll still need to manually enter the data, attach the right receipt or invoice, and schedule time to process it all.
On the other end of the line, the financial department also still needs to take a look at all incoming expenses, check if they fall within the defined budgets, and correct any information that has been incorrectly entered.
Another recurring problem is the design of many of these tools. They're often made with businesses in mind, which means they don't pay much attention to creating a good-looking product. What they forget, however, is that their employees are used to using well-designed tools — pretty much every consumer-facing digital product is focused on delivering a great user experience. It's a striking contrast with most business tools, which tend to focus on functionality over design — even though that means it might be harder to use for most people.
Full-service automated digital reporting
When we realized that there's a huge opportunity for a product that combines forward-looking features with a groundbreaking design, we set out to create Rydoo. Our full-service tracking expenses platform incorporates powerful tools like receipt uploading from your smartphone and real-time approval by managers to make sure you're always reimbursed as quickly as possible.
But we didn't just cram in lots of features without thinking about the user experience — instead, we've built a product that you'll love to use. Inspired by the ease of use of digital tools made for consumers, we've made it so taking care of your expenses will feel like using your favorite online platform.
It's time to change the way you're tracking your expenses
There are many different approaches to tracking expenses reporting and it's difficult to know which one is best for your company. For some, the simple digital reporting approach will be sufficient while other businesses may need a more advanced platform with features like real-time approval by managers and receipt uploading from smartphones.
Regardless of how you choose to process expenses solutions, Rydoo can help make this part of running your business easier than ever before!
Convinced yet? Try Rydoo for yourself — sign up for our free trial today.