Everyone on the team, from the CEO to the project managers, finds it fascinating to be a part of a small firm. You're creating new products, expanding your staff, and maybe getting ready for your first round of investment.
One thing you're probably not thinking about much is your expenses. This makes total sense, as it's not exactly exciting to dive into the way your company is spending money — but it could be smart to start thinking about it sooner rather than later.
In this story, we're diving into a seemingly simple term from the world of expenses, and how rethinking it could save your business a significant amount of money.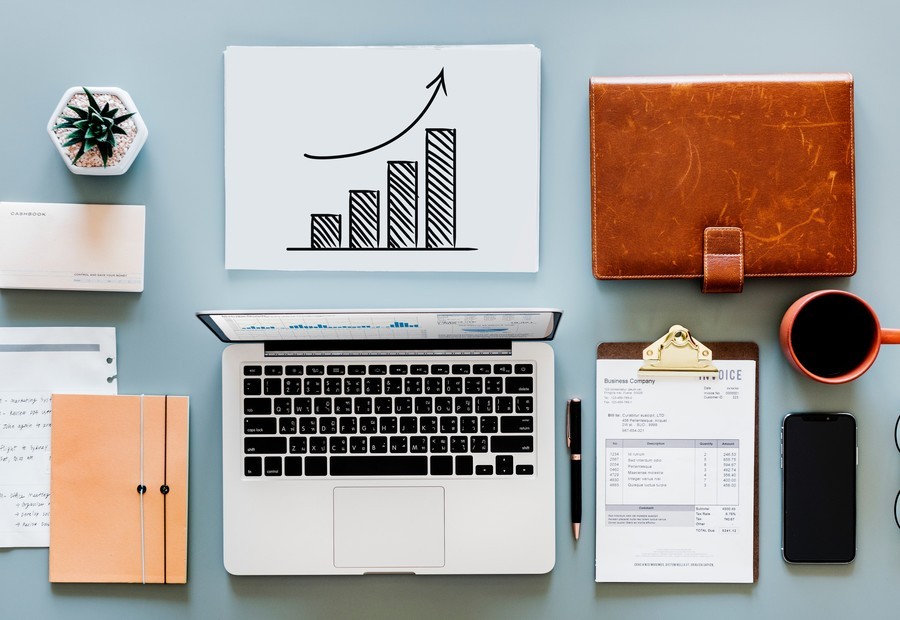 What's T&E?
Travel and expenses, or T&E for short, are important factors in the operation of most companies. This umbrella term covers all costs related to travel and expenses made by employees in various situations — and there are a lot of those, as they make up about 10 percent of the operating costs of most companies. So what kind of expenses are we talking about? There's a whole lot that fits under travel and expenses, including business flight tickets, hotel stays during a business trip, or a dinner with a client — all of which can produce significant costs.
Why your company should care
If you're running a small to medium-sized company, you might not know exactly how much your business is spending on travel and expenses. No worries — most companies don't, as about 80 percent of businesses still use a manual expense system. This kind of setup often requires employees to keep their receipts, attach them to a filled-out form and hand them over to the finance department.
Unfortunately, this way of working gives little to no insight into how your company is spending its money because it's hard to perform an analysis on physical documents.
Another issue that comes with an outdated way of dealing with expense management is employee fraud. When you give your employees access to business credit cards, there's the risk that some employees might be purchasing things that don't have a clear business character. But while some purchases are clearly made for private purposes, others can be harder to define — take for example an unapproved upgrade to a more luxurious hotel room.
In order to stop this 'leaking' of expense funds, you need two things — a good Travel and Expenses policy and a modern expense management system.
Setting up a travel and expenses policy takes some time, but it's a worthwhile investment. Without one it's easy for travel costs to increase because employees don't have to adhere to rules about their flight and hotel bookings. Instead, if you set up clear rules for company spending it's easier to hold your employees accountable for their purchases — and you'll be able to see what they spend money on, too.
Nowadays, the way employees are spending money has been completely transformed. Reviewing your travel and expenses policy every now and then is also crucial to avoid fraud in your organization or offer more options to your employees, especially when your company is growing.
Learn more about expense management
Why you should automate your expense workflow
Using digital tools instead of doing things the traditional way comes with countless benefits, all of which can help your company thrive in this era full of technical possibilities.
1. Save time
An automated expense platform is a boon for your company's productivity — it makes the entire process easier and faster for both the employees as well as the financial department. There's no more paperwork, getting reimbursed is a breeze and everything is instantly searchable — leaving more time for your team to focus on their work.
2. Know where the money goes
Digital expense management makes it easy to see what your employees are spending money on. Get an overview of their purchases, see if they are aligned with your expense policy, and make adjustments if needed.
3. Compliance
Local laws and regulations can make compliance pretty complicated. Fortunately, a modern expense platform is set up to be fully compliant from the get-go. If the authorities ever decide to audit your business, you've got nothing to worry about.
All in all, a good expense management system can help your company save money by getting grip on your travel and expenses spending.
Why Rydoo is the perfect modern expense system
We've built Rydoo to create a radically different way to deal with expenses. Smart features like automated receipt scanning and a fully-featured mobile app can save you and your team lots of time, and a refined user experience makes it easy to use. You'll get your entire team onboarded in no time!
The Medical Research Network, which recently started using Rydoo in its UK head office, was one of the small companies that took advantage of this tool. Check the interview we did with Alex Pentrice, Financial Administrator for the company, about how they experienced the switch.