Did you know that the Global Business Travel Association (GBTA) forecasted that global business travel spending would reach $1.6 Trillion by 2020? This prediction was made before the COVID-19  crisis and while the final spend might now drop, the recovery of the business traveling sector is imminent.
According to Harvard Business Review, face-to-face meetings are 34 times more successful than email. It's exactly this need for human connection that will leverage business travel once the lockdown is over. A "new normal" is being established and business travel will resume – it will just change and face a new reality.
But who said this is a bad thing? To keep motivated and positive about what the future holds, we're sharing our selection of the 10 best business hotels in the world. Check it out:
Amsterdam: XO Couture
Amsterdam is one of the most prominent European business hubs.  It's home to several multinational companies like Heineken and Booking.com. Not surprisingly, it is also one of the cities in Europe that has attracted more international investments over the past few years than ever before. 
The Dutch capital is under the spotlight and business travellers won't stop visiting in the coming years. – and hotel chains are already aware of it. Out of the many options for accommodation, XO Couture stands out as one of the best business hotels in Amsterdam.
Part of the XO Hotels chain, XO Couture amazes its guests with its stylish design and a wide range of facilities that will make business travellers' lives easier. 
Fitness Room? Laundry? Restaurant? Self-check-in and check-out? Bar? Bike Rental? You'll find all of these and much more at this hotel, located 15 minutes by tram from Amsterdam city centre. It is not a coincidence that XO Couture is the #1 Business Hotel on TripAdvisor: it is beautifully designed and equipped with everything a business traveller needs.

Prices start at 69 EUR per night.*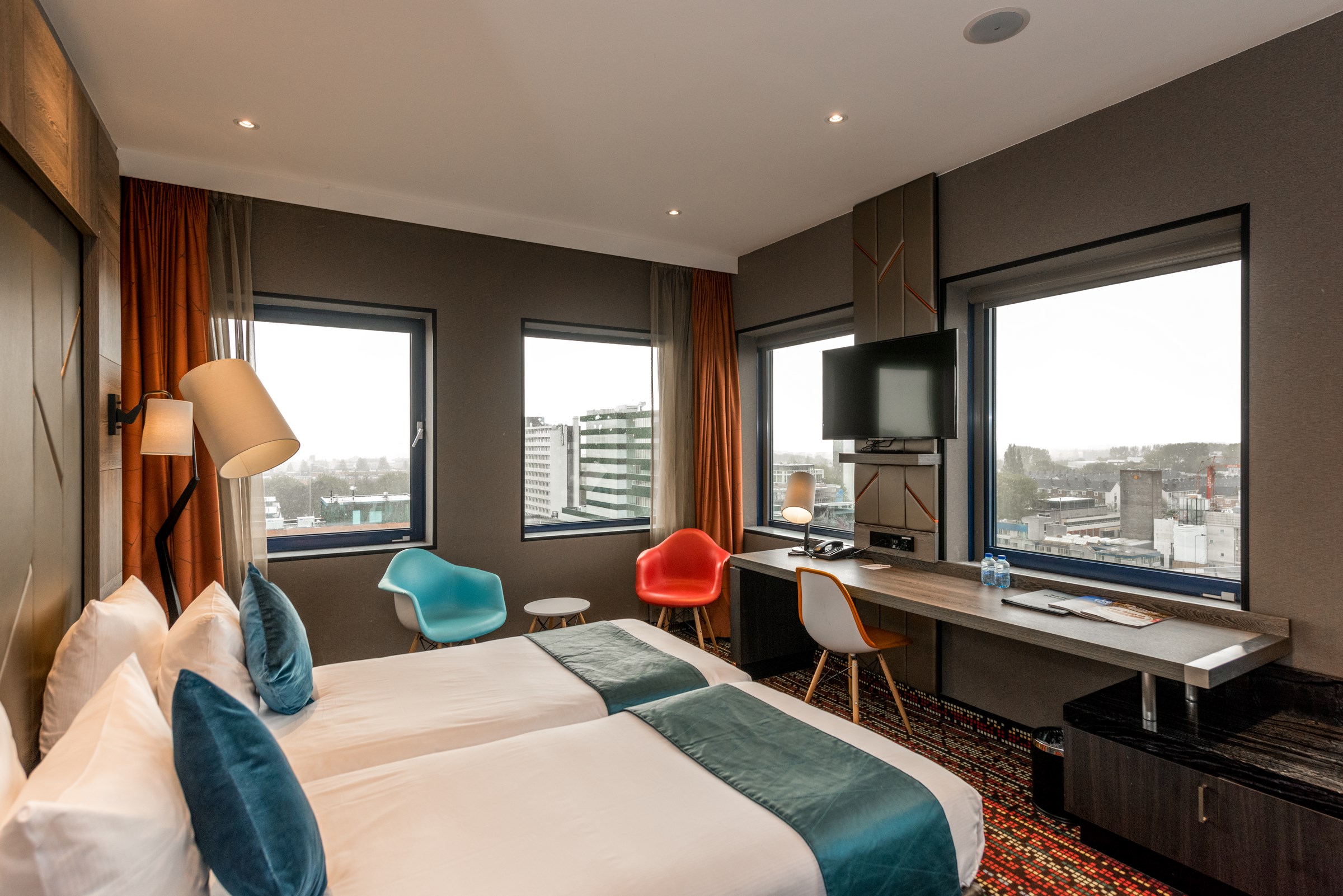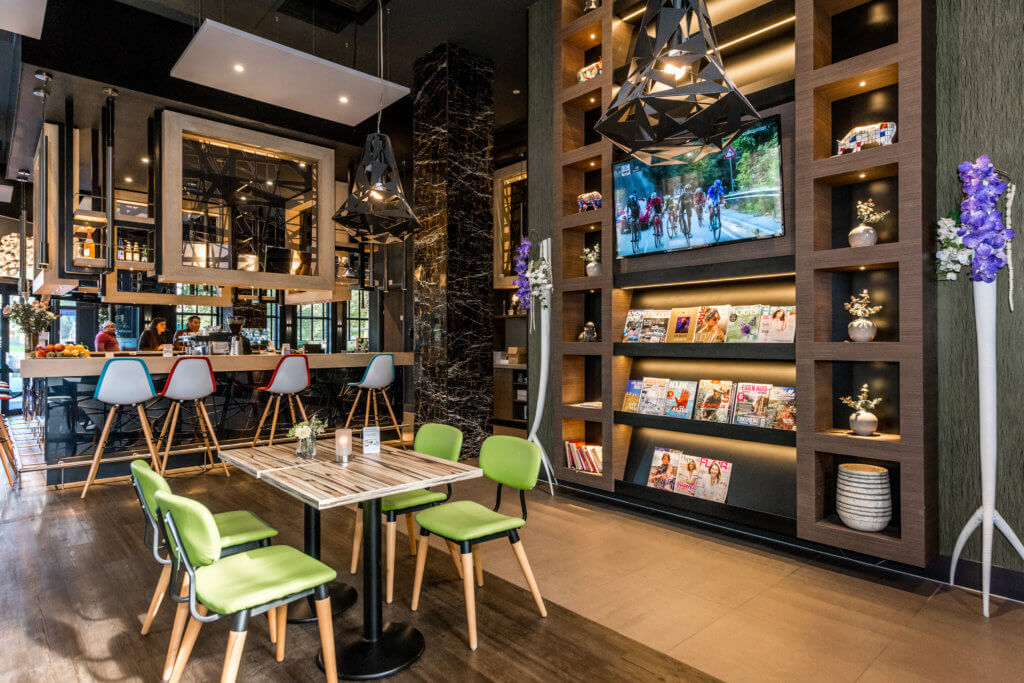 Berlin: Hotel Indigo Berlin Alexanderplatz
Indigo Hotel Berlin Alexanderplatz is located in the heart of one of the world-famous squares of Berlin (Alexanderplatz) and is also one of the biggest transportation hubs in Germany. Its location is just one of the many perks of staying at Hotel Indigo. It features beautifully designed rooms, each inspired by local landmarks and events that have shaped Berlin as we know it today. 
The hotel amenities include dry cleaning pick-up and laundry which can be really useful for travelers who are on the road for more than a week, a well-equipped fitness center for those who don't want to miss their workouts during a work trip, and an in-house restaurant and bar. It doesn't come as a surprise that this hotel features in our selection of the best business hotels to stay in.
Indigo Hotel is a chain with hotels around the world. They also offer 2 other options for accommodation in Berlin: Ku'Damm and East Side Gallery. 
Prices start at 89 EUR per night.*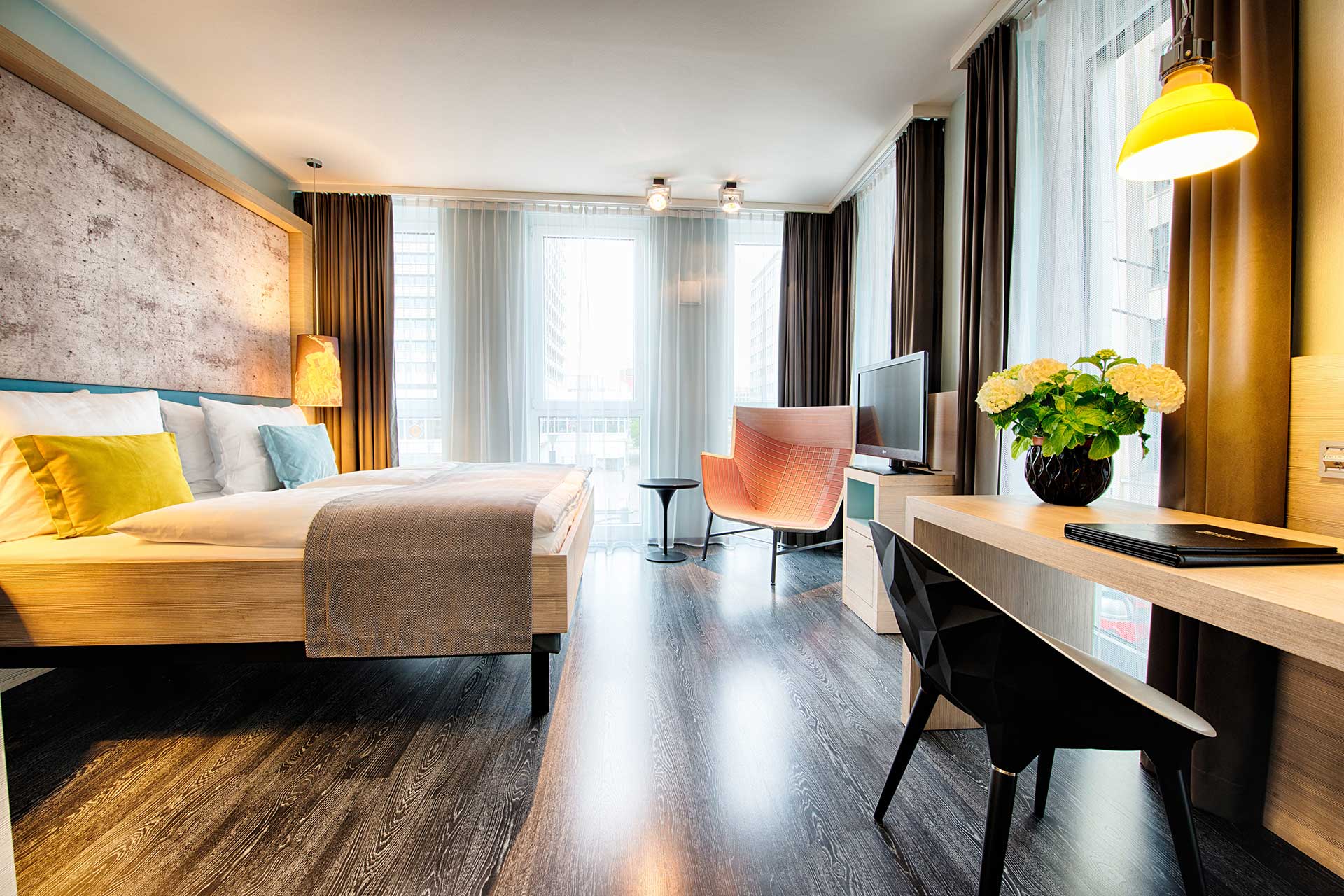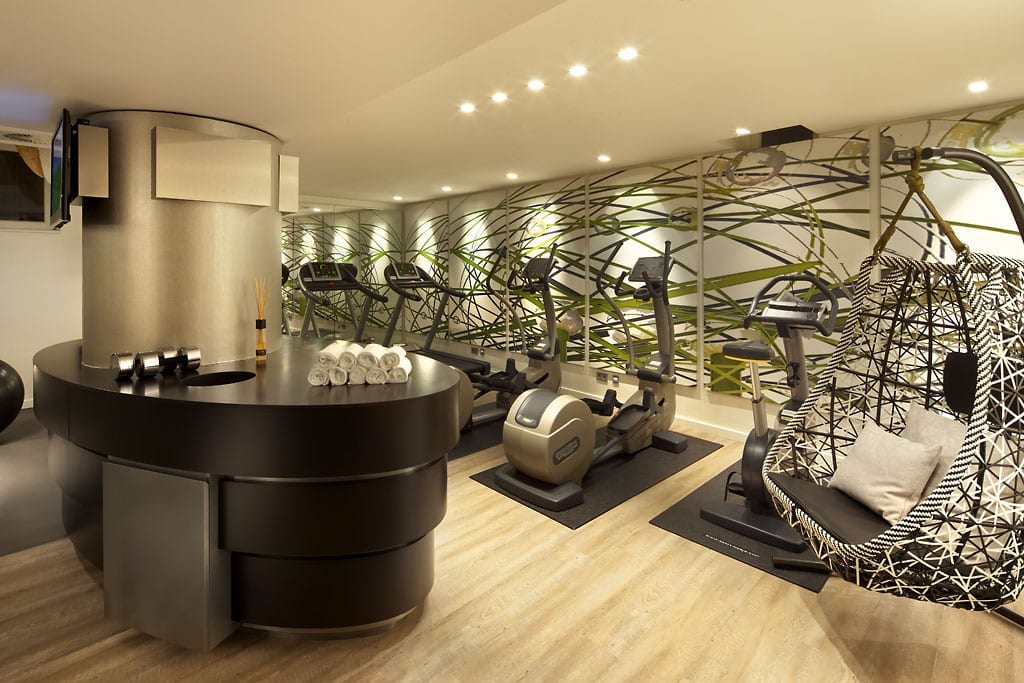 Brussels: Thon Hotel EU Brussels
Voted 11th out of 202 business hotels in Brussels by people on TripAdvisor (People's Choice) Thon Hotel EU Brussels is everything that a business traveller could be looking for. Located in the European Quarter, it's close to most of the EU institutions such as the European Commission and EU Parliament.  
Among Thon Hotel's facilities, you can find a  two-floor fitness centre, a cosy and contemporary restaurant called The Twelve, a modern and informal lounge bar and a delicious breakfast with a variety of Belgian and international food. All of this is wrapped in a beautiful modern design.
Thons Hotel EU also won the Green Leader Platinum TripAdvisor Award for being an eco-friendly hotel. 
Thons Hotel EU is part of the Norwegian chain of hotels Thons, which also offer five other hotels in Brussels.
Prices start at 76 EUR per night.*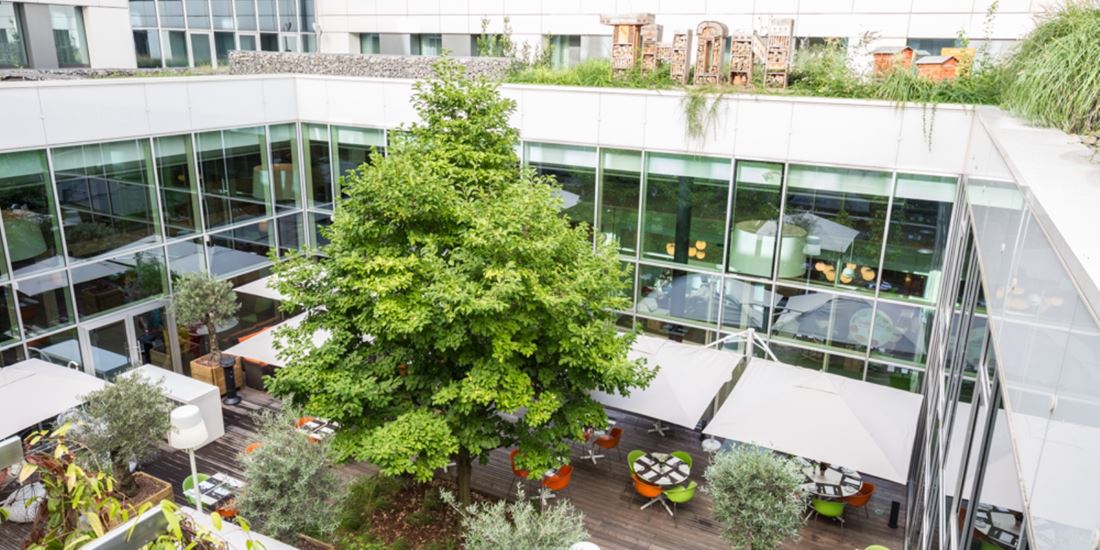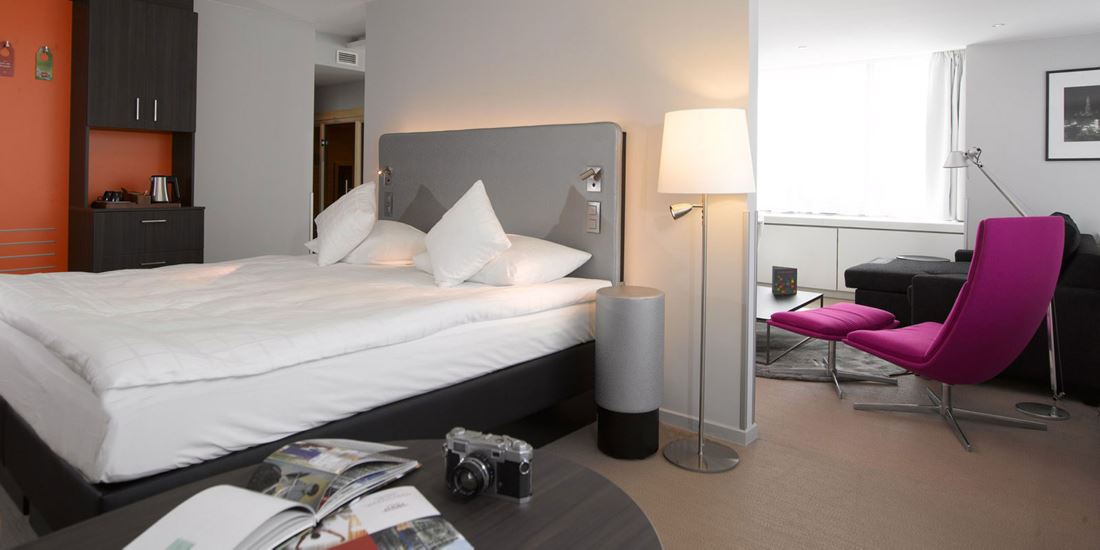 Hong Kong: ICON Hotel
Given 5 stars by business travellers and ranking 4th among 750 other Hong Kong hotels on TripAdvisor, it won't take long until you find out why the ICON Hotel is so well regarded. The ICON Hotel, as its name suggests,  is an iconic hotel in the heart of Tsim Sha Tsui.  It's consistently ranked as one of the top harbour view hotels in Hong Kong. 
The ICON hotel has some great in-house restaurants and offers many more dining options a short walk away. You can also find a fully-equipped fitness centre, as well as an in-house SPA, a rooftop pool, panoramic views of Victoria Harbour and much more. ICON Hotel showcases its passion for local culture through its modern design and art choice throughout the hotel. 
Prices start at 120 EUR per night.*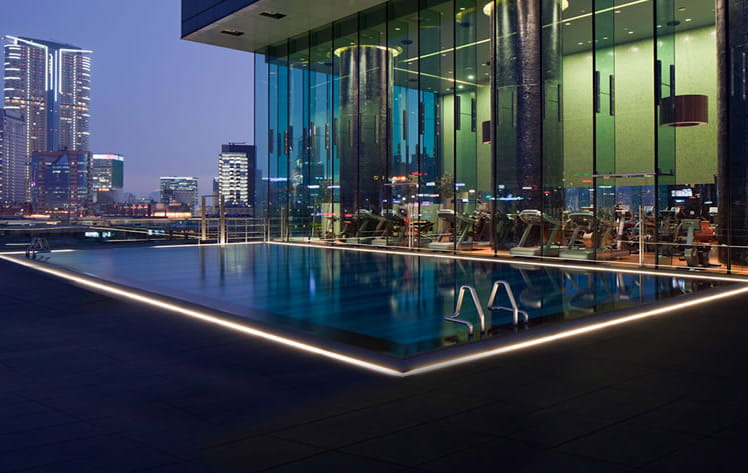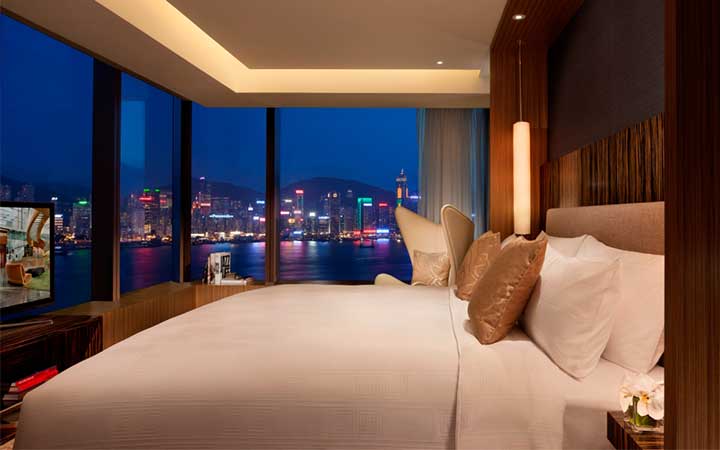 London: Montcalm Royal London House - City of London
The Montcalm Royal House London is the perfect hotel for business travelers who are looking for a convenient location but are also interested in getting to know the hype side of London. Located where the financial and creative quarters converge, this charming hotel won 5 stars on TripAdvisor and Travellers also voted it 7th out of 1140 best business hotels.
Besides the alluring lobby, charming designer bedrooms, and breathtaking rooftop bar, The Montcalm Royal House London also offers a spa, a gym, two restaurants, and a laundry service. It is the perfect mix of business and pleasure – after a day full of meetings, what's better than melting the stress away?

This hotel also offers a Corporate Life Package that includes, among other benefits, a bottle of wine, a box of chocolates complimentary access to the spa, and a few more extra perks.
Prices start at 126 EUR per night.*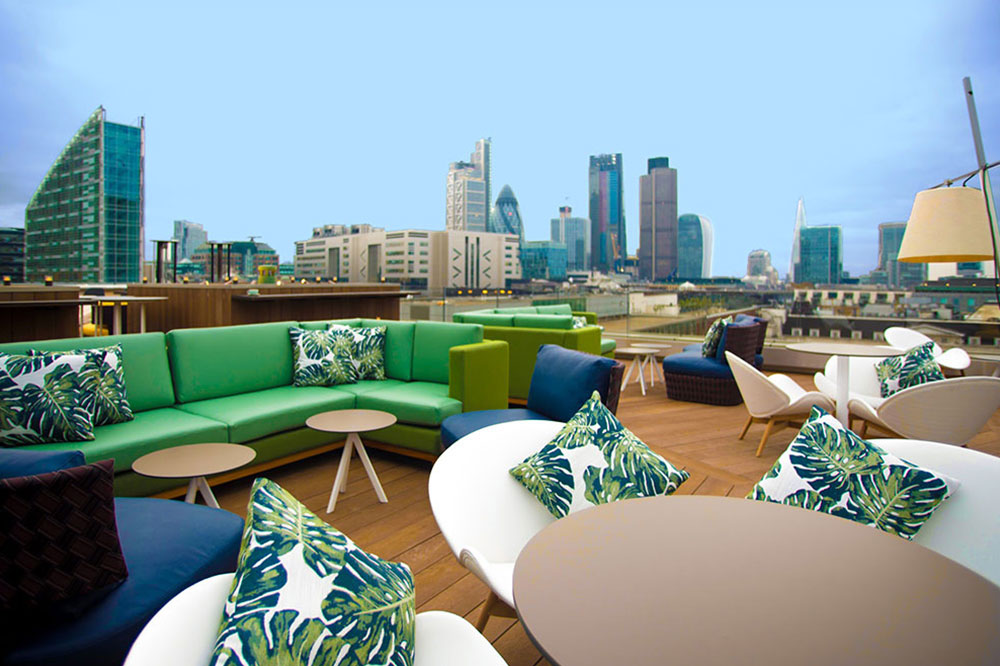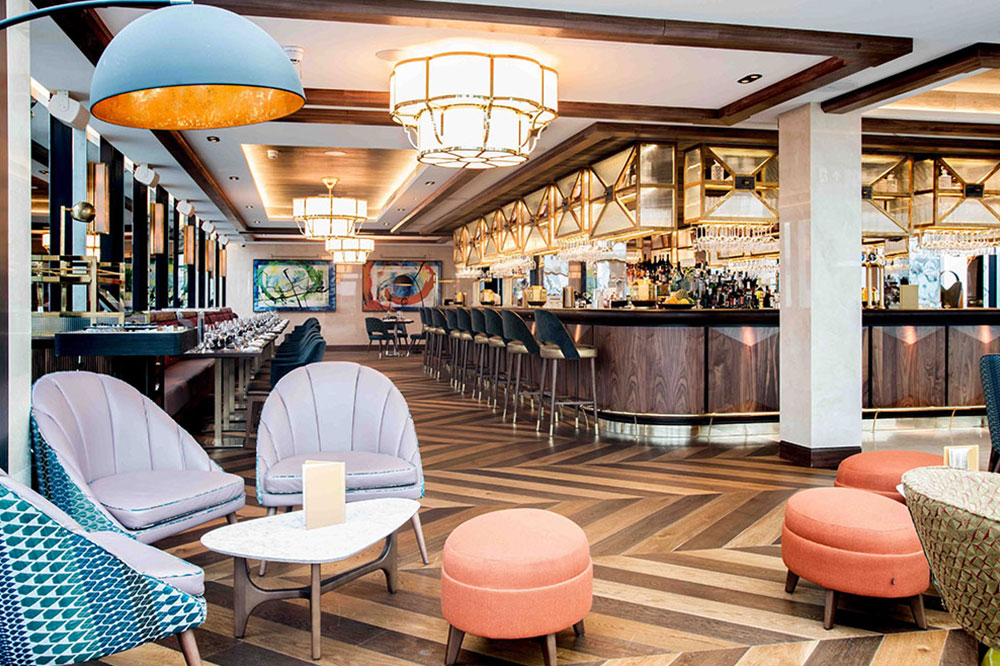 The new normal: What will business travel look like after covid-19?
Los Angeles: Residence Inn by Marriott Los Angeles LAX
The Residence Inn Los Angeles LAX is part of the world-famous chain Marriott and it is the largest accommodation near LA International Airport. All 231 rooms are equipped with a microwave, full-size fridge, stovetop, and useful cookware – a major plus for business travellers who want to keep a healthy and balanced diet, even when on the road. 
Standard complimentary amenities include a delicious breakfast every morning, a 24-hour shuttle to/from LAX airport running every 15-20 minutes, an outdoor heated pool, a fitness center, and laundry service. It doesn't come as a surprise that The Residence Inn Los Angeles ranked 18th among the best business hotels on TripAdvisor, winning 4.5 stars on the platform.
Prices start at 102 USD per night.*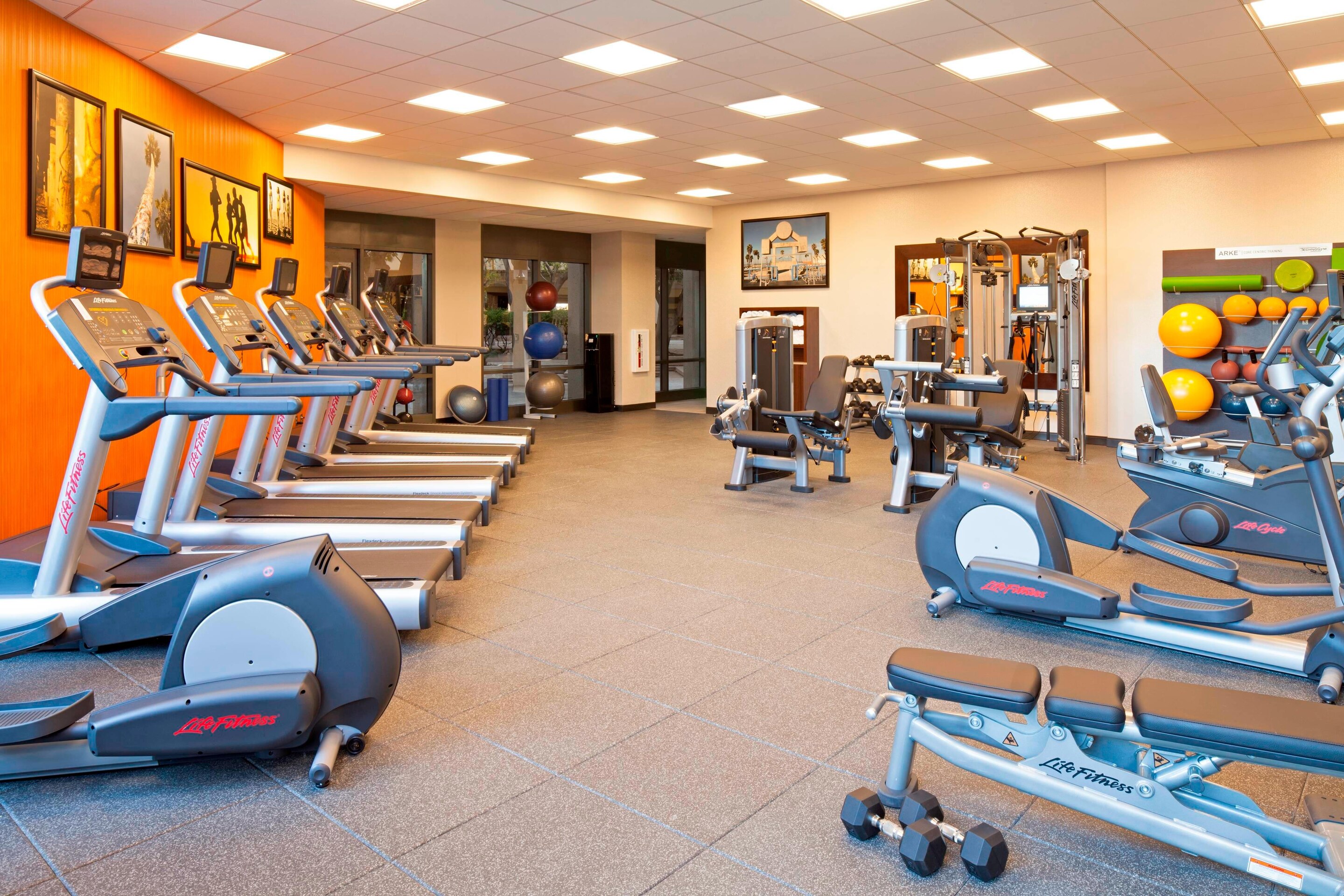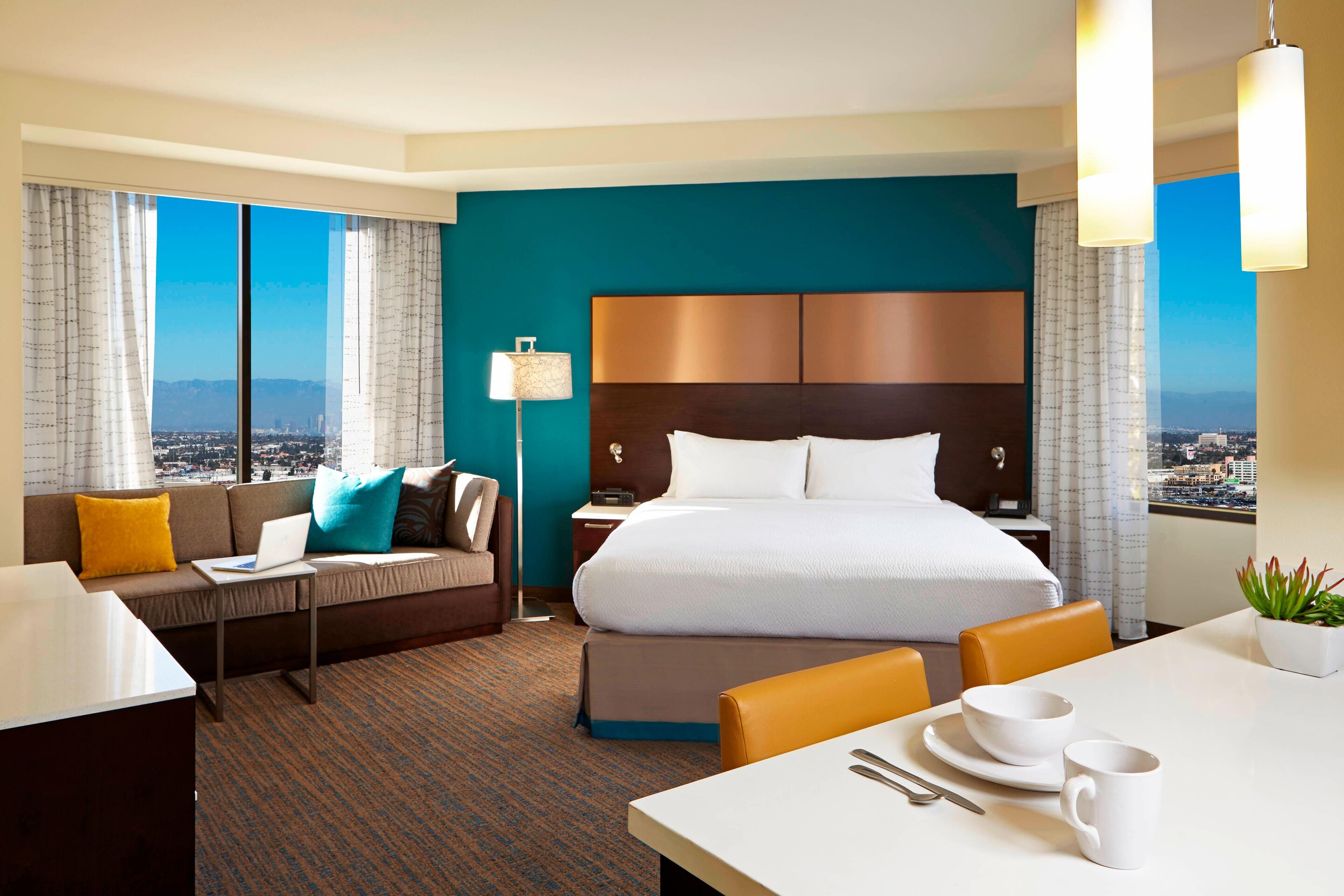 Madrid: Artiem Madrid
Artiem Madrid is a 4 stars hotel that's perfect for unwinding after a busy week of work in the Spanish capital. It is newly refurbished and its design speaks for itself. Modern, fresh, and invigorating, business travelers will have a pleasant experience in this award-winning hotel – Artiem Madrid was the 2018's winner of the Madrid Happy Hotel Prize.

The facilities include a bar, laundry, an amazing fitness center, complimentary breakfast, and room service. At Artiem Madrid, you will find peace and rest, a charming urban oasis designed for its guests to disconnect from the hustle and bustle of the busy capital. The hotel is highly rated on TripAdvisor with 5 stars and it's also the 2nd runner up out of 472 other hotels in the Best Business Hotels category in Madrid.
Prices start at 104 EUR per night.*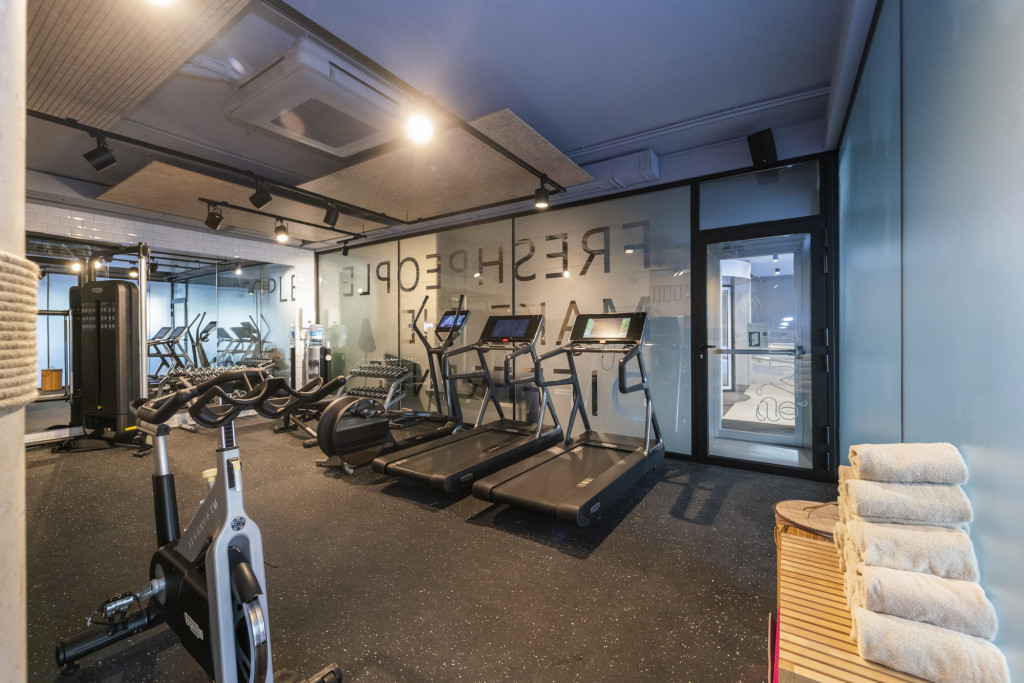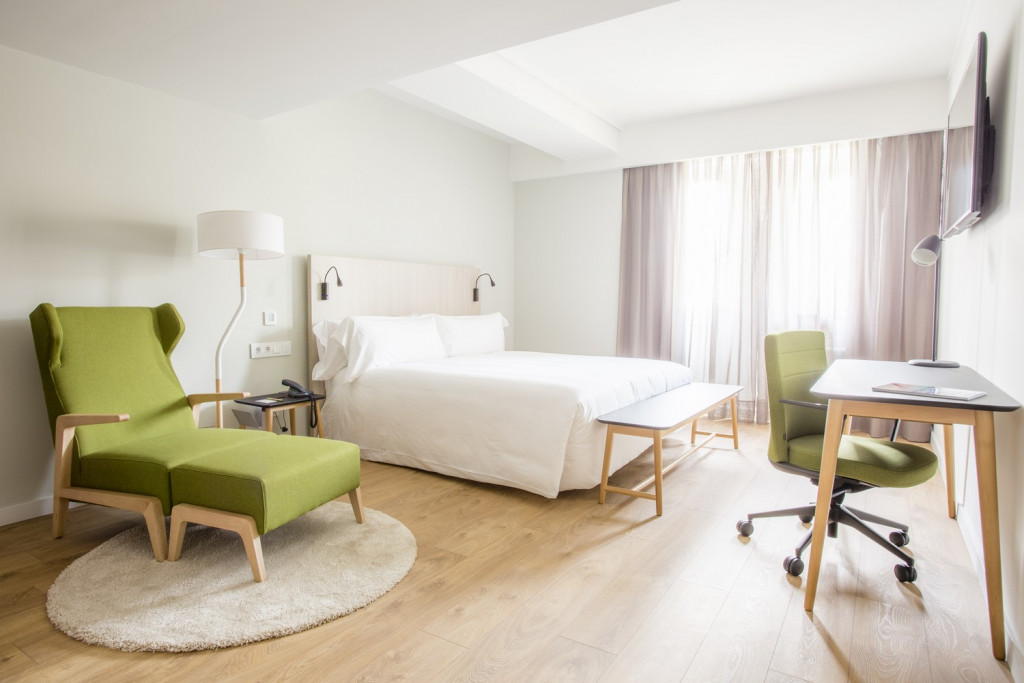 NY: citizenM New York Bowery hotel
New York is known as one of the most cosmopolitan and multicultural cities in the world and New York Bowery Hotel couldn't illustrate this better. The hotel is part of the citzenM chain of boutique hotels, ensuring that high-quality service and accommodation are delivered to all guests. 
NY Bowery Hotel is located a short walk away from Grand Street Station and the Lower East Side. It's surrounded by a  wide variety of restaurants and boutiques.
Besides its beautiful, modern, and contemporary design, the hotel also counts a 24/7 pitstop for "hungry citizens" (that's how they refer to their guests), a kitchen, and a rooftop stylish bar. The citzenM chain has one other hotel in NY, located in busy Times Square. 
Prices start at 109 USD per night.*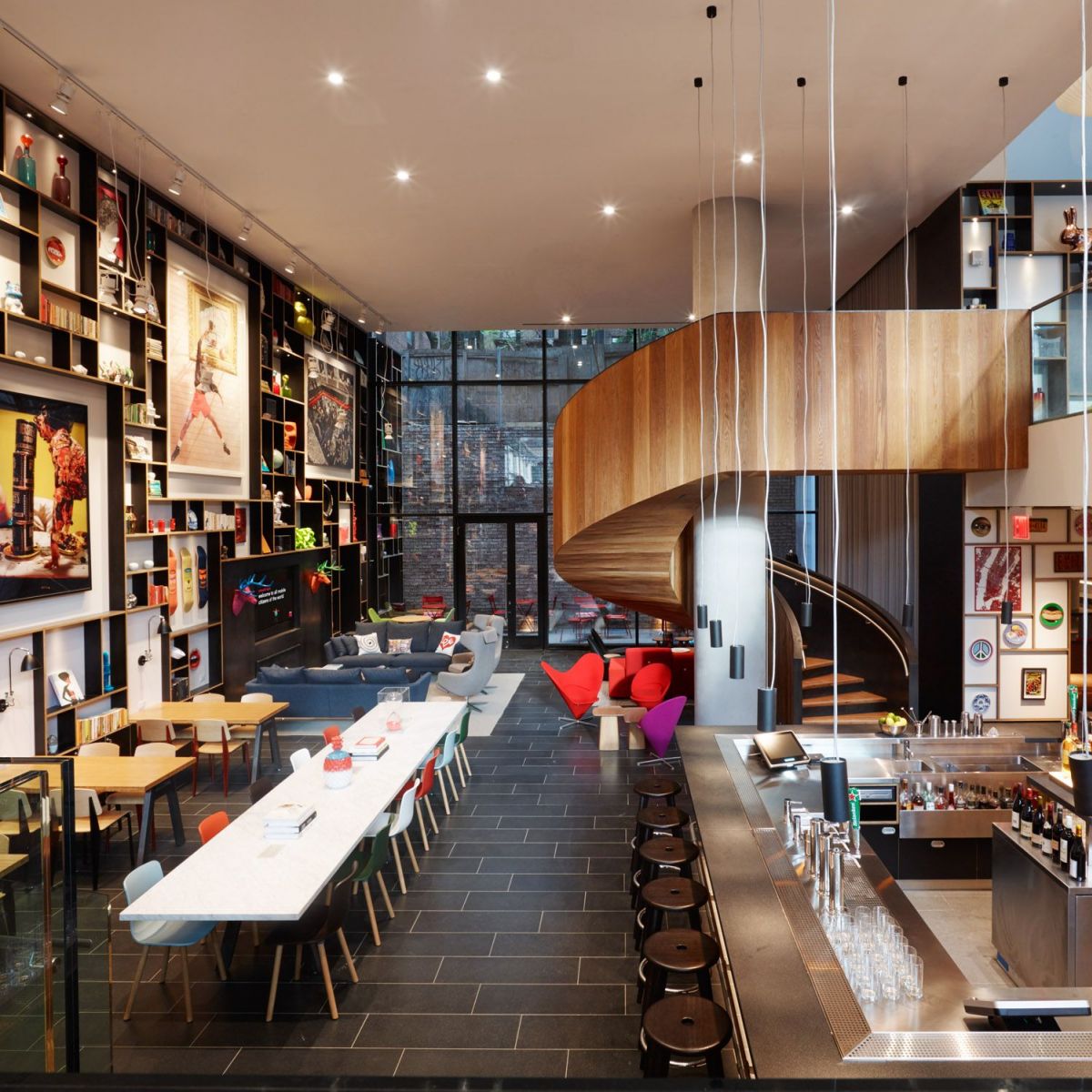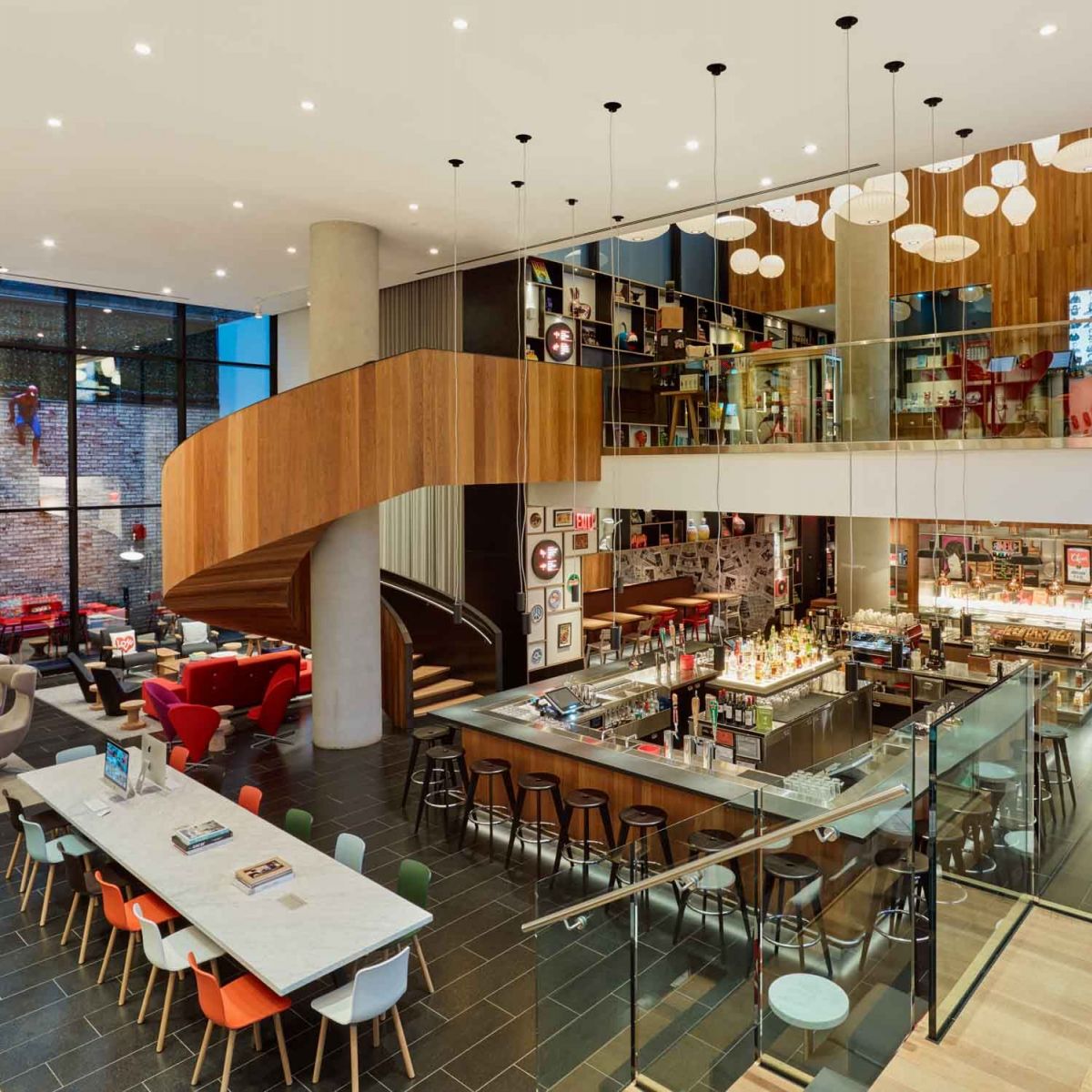 Paris: citizenM Paris La Defense hotel
Another citzenM hotel is featured on our list: Paris La Defense Hotel and again, for a very good reason. The hotel refers to itself as the "most unbusinesslike business hotel Paris La Défense has ever seen". Read on and you'll understand why. 
Located in the heart of the business district (La Défense), this hotel definitely breaks with stereotypes and offers its guests a fresh-invigorating-funky design. From its lobby to its bedrooms, you'll feel comfortable and happy in this friendly atmosphere.  
Make the best out of your business trip with all facilities provided by the hotel: co-working spaces, automated check-in, 24-hour food and drink pitstop, and all other standard high-quality amenities that citzenM is known for. 
Prices start at 94 EUR per night.*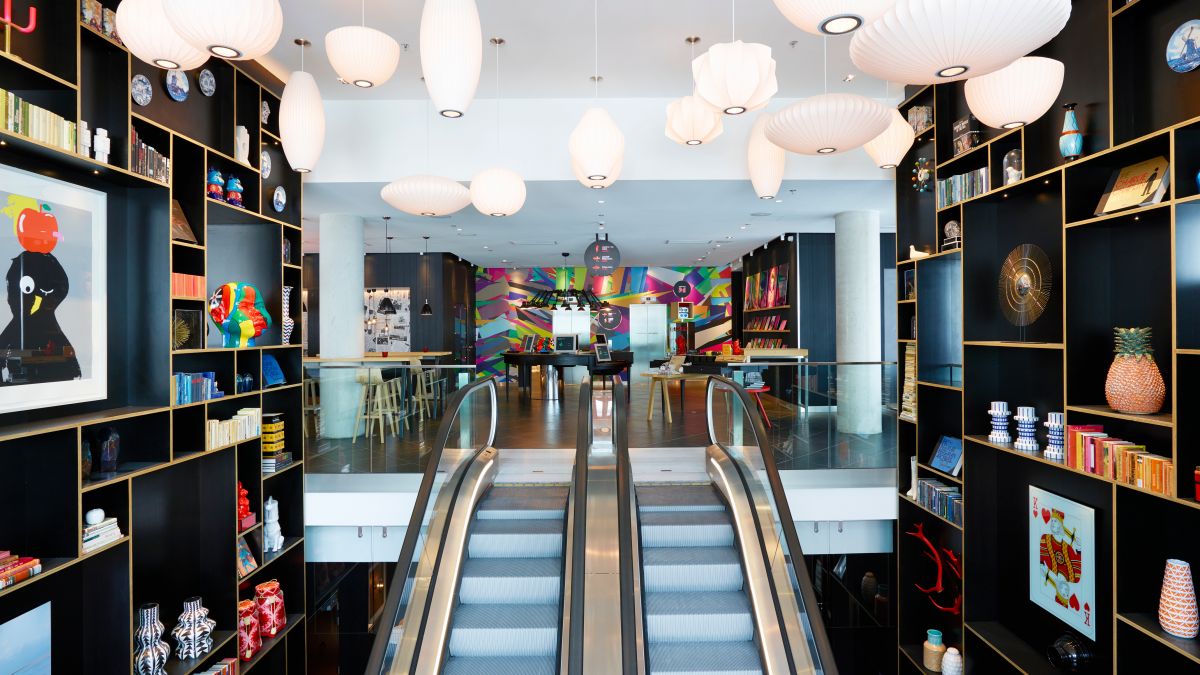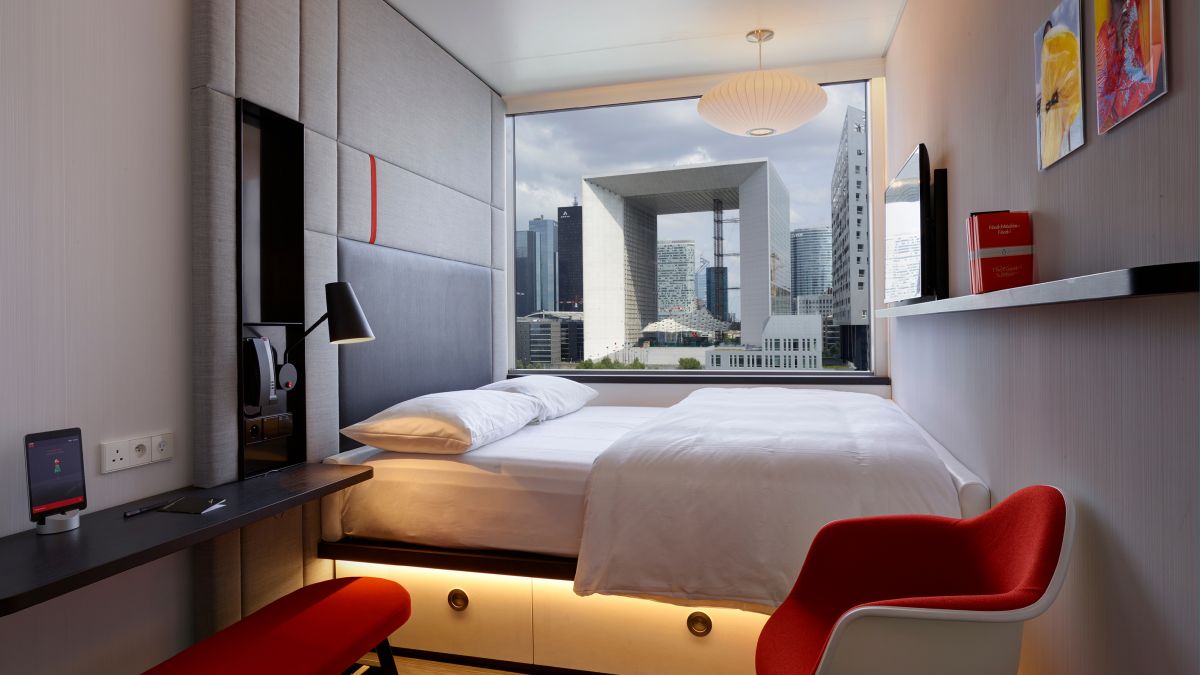 São Paulo: Grand Mercure Sao Paulo Vila Olímpia
Located in one of the best areas of the cosmopolitan South American business city, Grand Mercure São Paulo welcomes executives that come to Brazil on business. The hotel is part of the world-famous chain of hotels Accor.
The Vila Olímpia neighbourhood is one of the best neighbourhoods in São Paulo, especially if you're travelling for work. You'll be right in the middle of an area that blends business and pleasure perfectly. On one side, the financial district, skyscrapers and Ubers driving the streets.
On the other side, well-known restaurants, charming boutiques and famous attractions such as the gastronomy hub Eataly, Santander Theater and NET Theater. 
At the Grand Mercure São Paulo, you'll find all you could wish for in a hotel: breakfast, lunch and dinner buffet, laundry service, fitness centre and much more – all wrapped up in a classy and beautiful design.  
Prices start at  60 EUR per night.*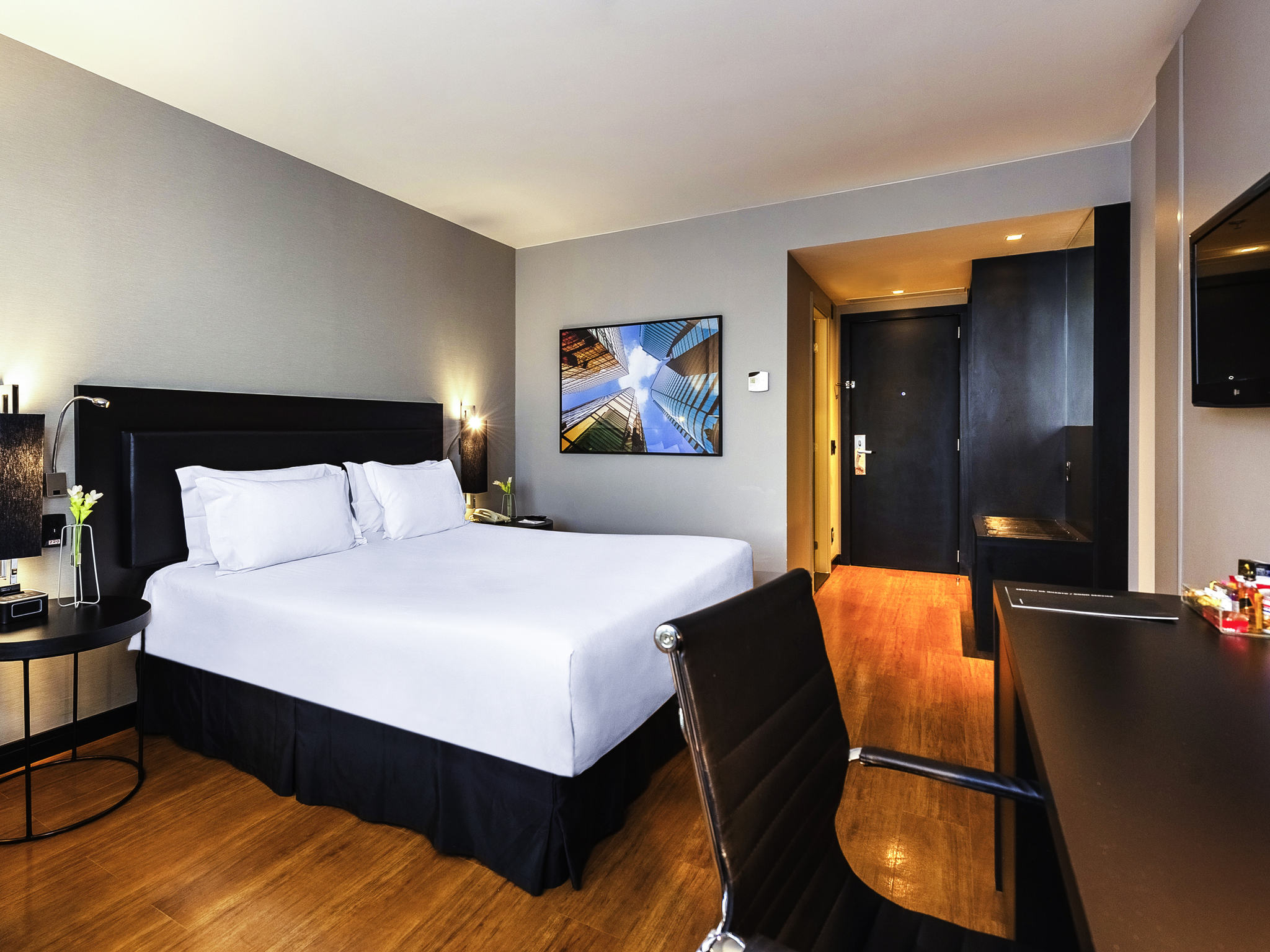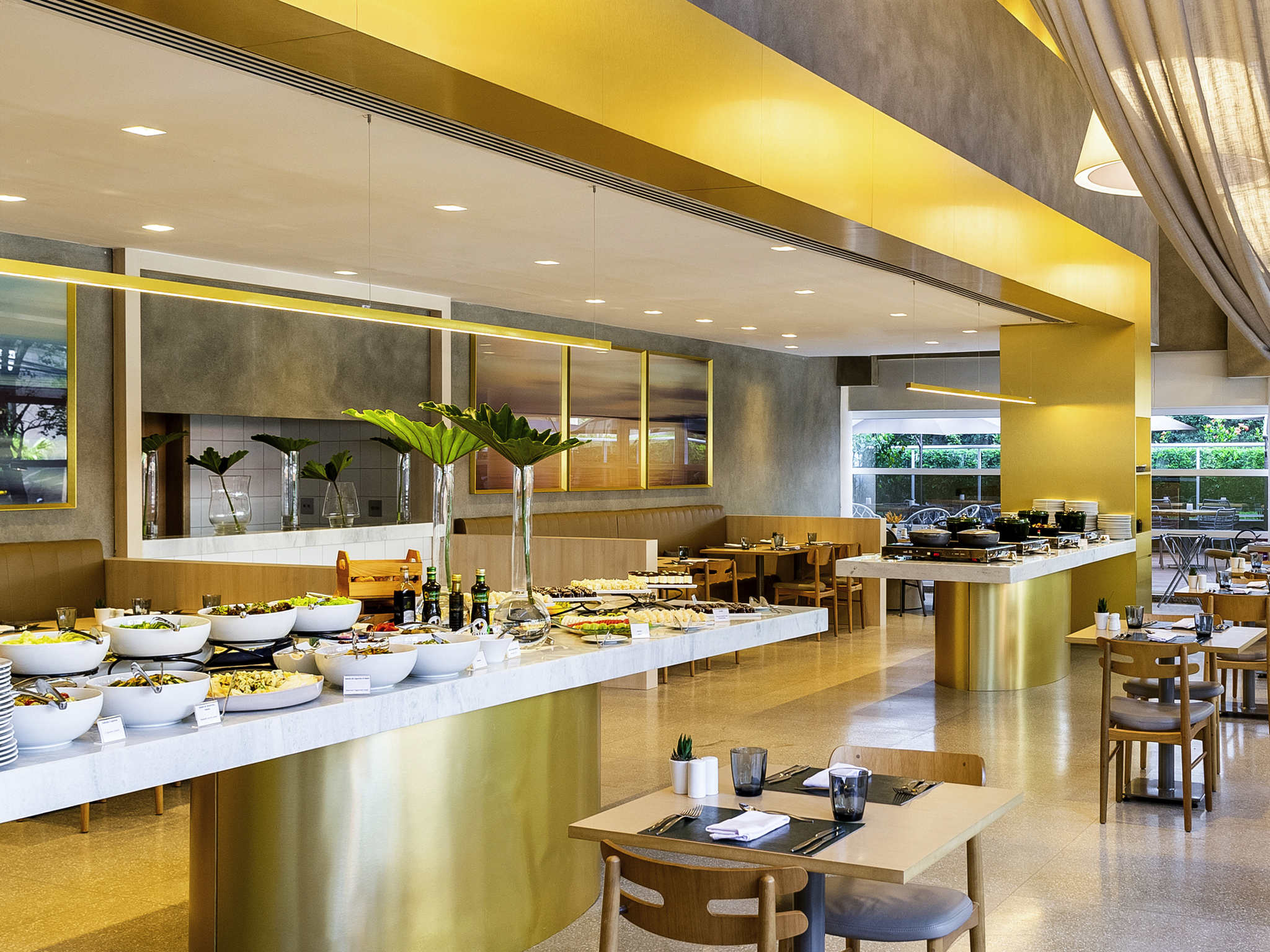 *all prices are dated from the 16th of April 2019 and were taken from several online booking platforms and websites. 
The Rydoo Way
We hope you enjoyed our selection of the best business hotels around the world. Our selection was chosen to inspire you on your next business trip. Interested in knowing how Rydoo can help you book your hotels? Book a demo with one of our specialists.