Finance departments must develop new methods to operate in order to attain ever-increasing efficiency, and the use of cutting-edge tech tools is one way to do so.
The good news is that today more than ever we have a remarkable array of technology for finance leaders to take advantage of.
One of the themes that emerged when we were researching for our ebook 'Working in Harmony' earlier in the year was that business leaders had identified the twin needs of needing to reduce costs and increase efficiency as the major drivers in their finance technology development plan.
In this post, we're looking at some of the types of tech that you really need to be including in your finance tech stack and why they make sense in today's uncertain world.
#1 Management Reporting
One of the key areas that finance can really add value to the business is in up to the minute, insightful management reporting but as finance leaders so often note, this can end up turning into a cottage industry of staff producing reports just because that's what they always have done.
A key plank of any strategy to improve technology for finance has to be the adoption of excellent automated and on-demand reporting tools.
Automation means that reports are designed and then produced efficiently with as little manual intervention as possible meaning that the process has efficiency built-in.
On-demand means that managers in the wider business can access the reports they need, when they need them, wherever they are in the world.
With the advent of SaaS online systems, there really is no reason why companies don't make the move to one of the most useful tech tools you can have in your finance stack.
How can you decide whether a best of breed or fully integrated suite is best for you?
#2 Travel & Expenses
The plain truth is that paying employee expenses isn't an area that gains you a lot of kudos in the business when done right but can cause a huge amount of upset when you get it wrong!
Employees expect that if they use their own money to pay for business expenses then they should have that reimbursed quickly and efficiently and if it doesn't happen then that can hit morale significantly.
It makes sense that people within the business should be able to book their travel and accommodation easily and know that it will be at the best price and within company policy.
Using old systems or manual methods to make expenses payments is also incredibly time-consuming and inefficient and with the advent of SaaS systems, it simply doesn't make sense.
Implementing an online method of managing expenses and travel like Rydoo makes sense from an employee happiness point of view but also when we are looking at the efficiency of our finance team.
#3 Payment Processing
A very early beneficiary of the development of technology for finance, payment processing systems has come a long way in the last few years.
The advent of AI and machine learning mean that invoices sent into an accounts payable inbox can be processed, correctly coded, and enter the payment processing stream in a matter of seconds with no manual intervention.
Paying staff to open envelopes and sift through wads of invoices, then key them into at least one (and maybe more) system ready for payment seems positively stone age by comparison.
A great payment processing system makes a massive difference in the ability of the company to forecast cash flows and improves visibility immeasurably and for this reason alone has to be in our list of top tech tools.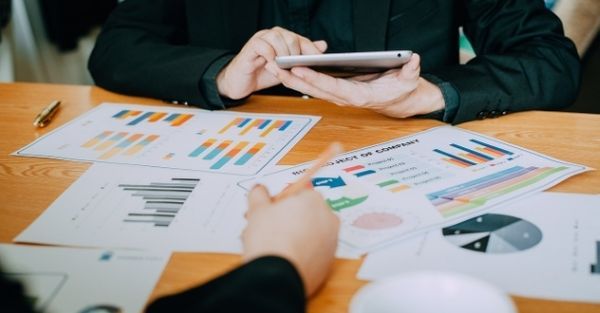 #4 Accountancy Platforms
Having an efficient and user-friendly accountancy platform as the centerpiece of your finance technology transformation strategy makes total sense.
The chance to transform the way that your finance teamwork by adopting the latest SaaS accounting platforms is an opportunity that no forward-thinking finance leader should miss.
Whether you go for something that is an all-singing, all-dancing ERP type solution, or you decide to buy something that can link into specialist apps that carry out individual aspects of the workflow, including a great accounting system within your tech stack is imperative.
#5 Integration Tools
In our eBook 'Working in Harmony' we discuss the difficult decision as to whether the company should go for an all-in-one suite of systems or choose individual, best-of-breed tech tools for each job.
In practice, it's a rare finance department indeed that has a single system that does absolutely everything and so having an integration app that is able to bring together any disparate parts is a massive time-saver.
Having to double key information into at least two systems is not only one of the most complained about tasks for finance staff but is also arguably the biggest source of manual errors within the accounting profession.
Using integration apps such as Zapier that transfer data between systems and take actions based on particular events means that these issues simply disappear.
Taking the opportunity to program workflows for particular tasks that free up staff to do more value-add activities can really transform the way that the finance teamwork.
COVID has increased the speed of tech adoption by up to 7 years
One of the most surprising things to come from the COVID crisis has been the finding that the adoption of technology in response to the rapidly changing business environment has increased massively.
In a recent report, consultancy company McKinsey highlighted the fact that on average the adoption process had been accelerated by 3 years and in some sectors by up to seven years.
This means that businesses have seen the value of tech tools as a way of increasing agility and reducing risk in uncertain times.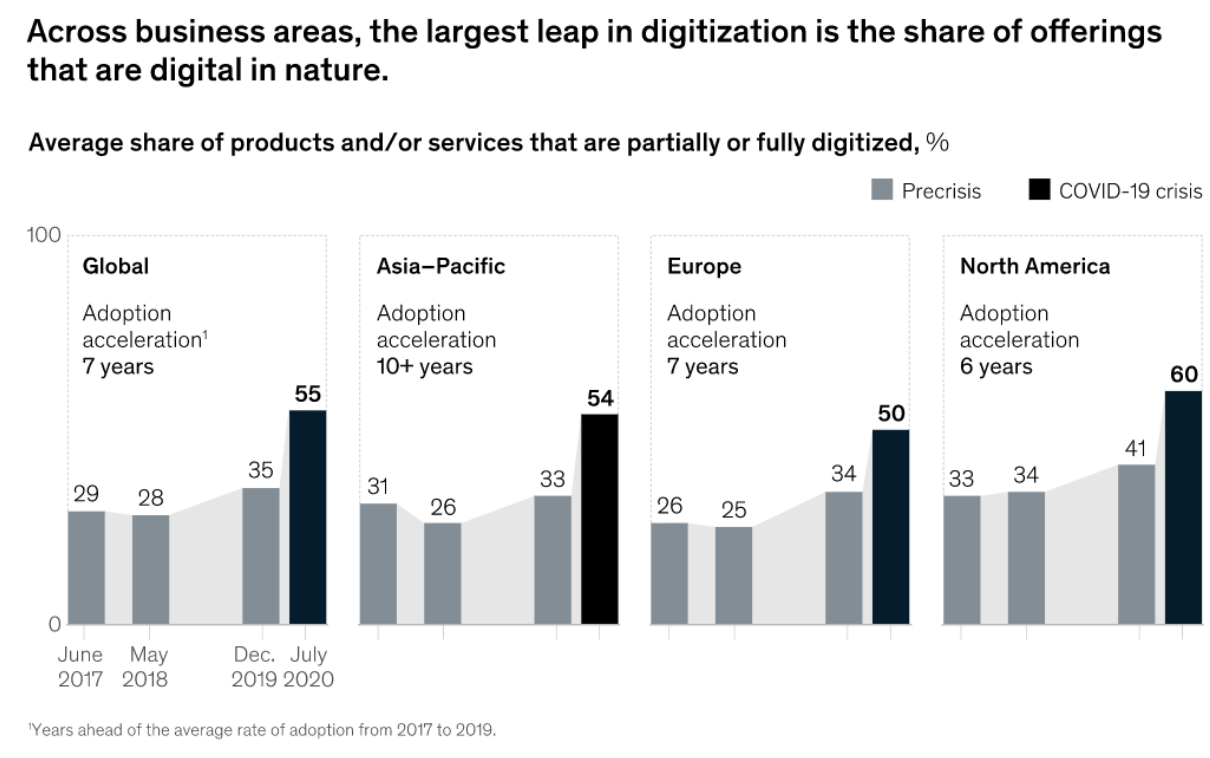 For finance leaders, the adoption of business decision-making tech, operational digitization and the wholesale implementation of online comms and collaboration have all combined to improve financial efficiency.
Tech tools have revolutionised the finance workspace
We have seen then that the types of tech tools available on the market today drive efficiency within the finance department and out to the wider business.
Whether it is the reduction of manual processing by utilizing travel and expenses systems or payment processing solutions, or where companies invest in cutting edge accounting, reporting and integrations tools there are wholesale efficiencies to be found.
We have also seen that following covid the speed of movement towards digitization has been remarkable and will no doubt provide a significant competitive advantage for the early adopters.
The question for all finance leaders has to be whether they wish to allow their competitors to benefit from this competitive advantage whilst they continue to struggle with legacy systems and processes.