Uber Chooses Rydoo as Preferred Expense Management Partner
Expensing your Uber business ride just got easier with the new Rydoo integration.
Choose Rydoo as your expense provider in your Uber for Business profile. Now, after you complete a business ride, the ride receipt will automatically be sent to Rydoo and a corresponding expense entry will be created for it. It's that simple!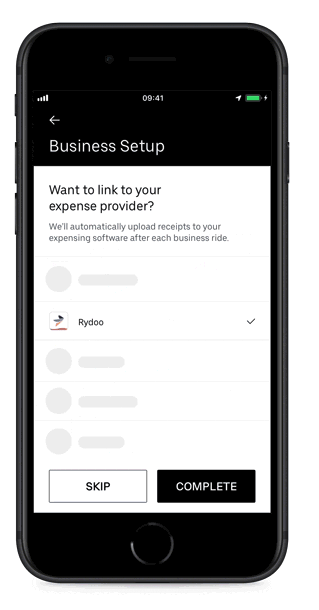 Rydoo Expense reads out all the necessary data on your Uber receipt such as the merchant, the date, the currency, the amount, and automatically creates an expense in your Rydoo account. Your ride is now ready to be submitted to your approver and to be processed for further reimbursement.
You can easily get an overview on all your business rides and make a report out of it. Your approver also gets complete information about ride expenses from a unified report if needed.
Take T&E management easy.
Automate your expense management process.