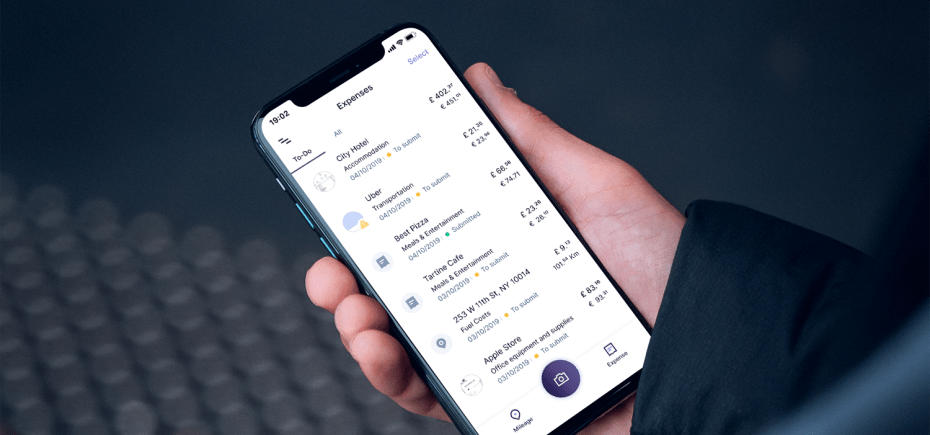 Making life easier for users based on customer feedback, Rydoo unveils a full camera scanning experience to manage expense
Paris, 27th February  2020 – Rydoo, Sodexo's corp-up, today announced the evolution of  its expense management solution with the first ever full receipt scanning experience. The feature includes scan, multi pages scan and delegation of expense receipts; Rydoo is the first app to provide a full digital experience to organisations' expense management processes
Rydoo provides a SaaS solution to streamline expenses and business travels around the globe.When it comes to reimbursing  expenses, employees currently have to collect, sort and provide documentation for all their related receipts. Rydoo is taking the user experience to a next level by drastically improving its camera features to speed up the entire  process, including:
Single Scan

– The snap and check process for  individual  expenses ; 

Quick Scan

– This allows users to quickly scan a stack of receipts to create multiple expense claim ;

Multipage Scanning

– For multiple pages invoices such as hotel bills, you can scan several pages at once to create a single claim, eliminating the need to scan the invoice page by page. 

Linked Account

– Executive and admin assistants can now easily scan expenses on behalf of others without having to login to multiple accounts. They can simply switch between users from the camera view.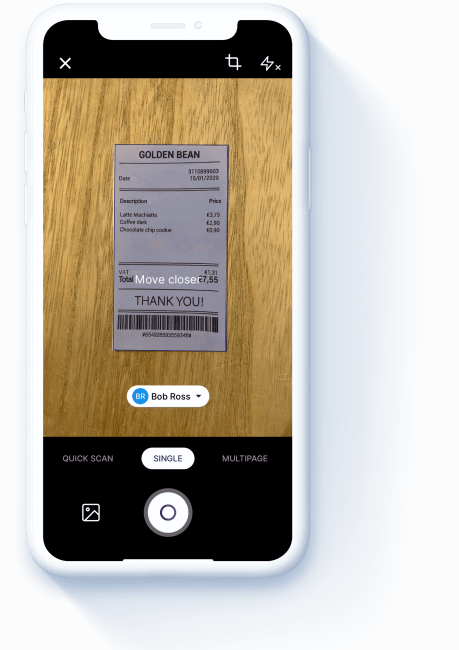 Rydoo is the first app to provide a full camera scanning experience delivering a fast, frictionless expense and business travel management experience for all.  By taking the technology a step further we are able to cut data processing times in half and increase OCR (optical character recognition) speed by 50%. 
All of these new features have been developed directly as a result from customer learnings. As the user experience is Rydoo's DNA, the SaaS company is always based around our customers' recommendations
 and feedback.
Koen Christiaens, Chief Product Officer at Rydoo, comments : "Inspired by our  customers' feedback, we have built a scanning experience to support all types of workflows, for mid-size and large companies. This improvement is aligned with our ambition: to offer the smoothest and most efficient  user experience to all our customers, in 16 languages, to support the digitization of their expense management."
About Rydoo
Started in 2018, Rydoo reinvents and simplifies business travel and expense management for high-growth companies. With a team of 350 enthusiastic employees, Rydoo operates in more than 60 countries and its 8,200 customers (public and private organizations) benefit from the usability and efficiency of its consumer-oriented app. Rydoo is a Sodexo corp-up: the world Quality of Life leader has developed an emerging type of business collaboration combining the mindset of a start-up and the assets of a large corporation.
About Sodexo
Founded in Marseille in 1966 by Pierre Bellon, Sodexo is the global leader in services that improve Quality of Life, an essential factor in individual and organizational performance. Operating in 67 countries, Sodexo serves 100 million consumers each day through its unique combination of On-site Services, Benefits & Rewards Services and Personal and Home Services. Sodexo provides clients an integrated offering developed over more than 50 years of experience: from food services, reception, maintenance and cleaning, to facilities and equipment management; from services and programs fostering employees' engagement to solutions that simplify and optimize their mobility and expenses management, to in-home assistance, child care centers and concierge services. Sodexo's success and performance are founded on its independence, its sustainable business model and its ability to continuously develop and engage its 470,000 employees throughout the world.
Sodexo is included in the CAC 40, FTSE 4 Good and DJSI indices.