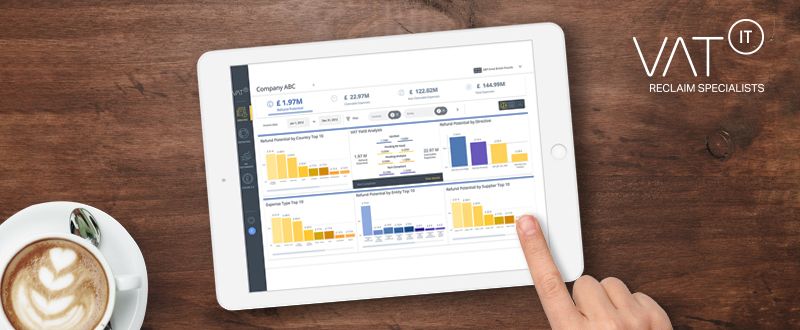 Rydoo and VAT IT team up to provide one seamless solution to optimize expense management and VAT recovery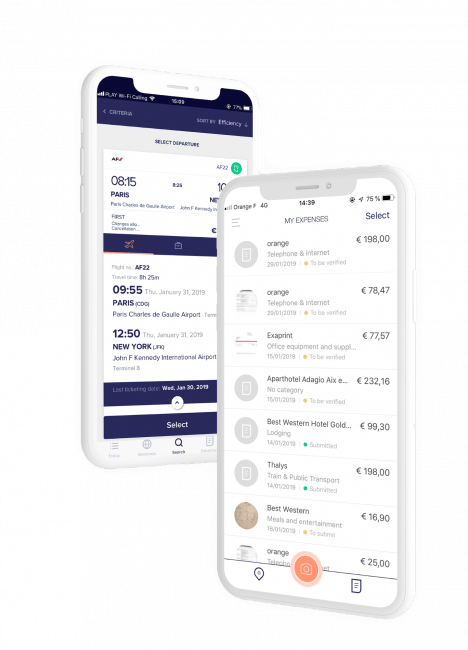 Paris, Mechelen, 12th February 2019 – Expense management app, Rydoo, and reclaim leader, VAT IT, are partnering to automate VAT recovery on expense data for global and mid-size companies. 
Over a fifth of companies say they are unable to claim back this VAT due to burdensome and overly administrative refund procedures across 30 different European Jurisdictions. A study on the VAT Gap in the EU conducted by the European Commission reveals that as much as $20bn in VAT could be lying unrecovered by companies globally.
Rydoo, a Sodexo corp-up, reinvents business travel and expense management with its mobile app in 63 countries ; VAT IT is the largest VAT recovery business in the world. Both companies' vision converge to support organizations and employees while eliminating tasks with no added value. Time is precious to businesses everywhere but collecting receipts and expense forms for every cross-border venture undertaken is a less than an appealing activity. To prevent businesses from losing millions a year in unclaimed VAT, Rydoo and VAT IT have partnered to ease and increase VAT refund yields for companies across Europe and the world.
"Our software VAT Cloud integrates with Rydoo's expense data seamlessly and will allow us to calculate potential VAT savings based on the expense data we pull. Then we can recover those refunds through a fully automated service model. Essentially, this partnership means VAT refunds for your business at the click of a button," says Brendon Silver, CEO of VAT IT.
The benefits of business integrating Rydoo's expense management system with VAT IT's recovery tool VAT Cloud directly impact a business's bottom line through cash refunds and time saved – Cash refunds via VAT IT's service and time saved on resources because using Rydoo  reduces an organization's processing cost by 87%. This partnership represents a real opportunity for your business, where instead of suppliers costing you money, they give it back to you
"Rydoo is focused on innovation and bringing best in-class solution to our customers. We aim to simplify expense management full value chain. Partnering with VAT IT will bring back time and money to organizations so employees can focus on what really matters. " shares Sebastien Marchon.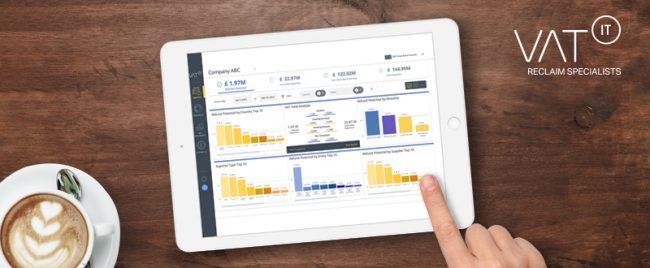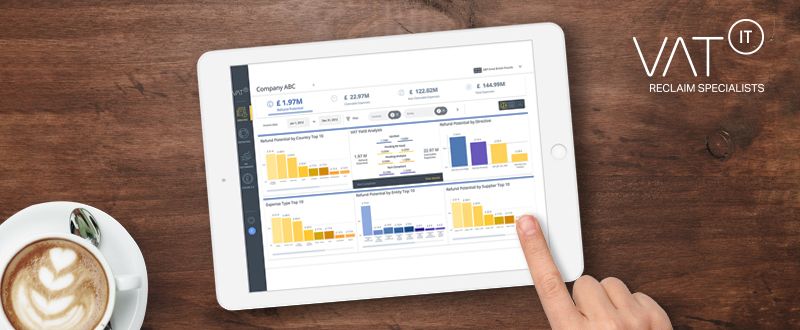 About Rydoo
Launched in 2018, Rydoo reinvents and simplifies business travel and expense management for high-growth companies. With a team of 300 enthusiastic employees, Rydoo operates in more than 60 countries and its 6,500 customers (public and private organizations) benefit from the usability and efficiency of its consumer-oriented app.
Rydoo is a Sodexo corp-up: the world Quality of Life leader has developed an emerging type of business collaboration combining the mindset of a start-up and the assets of a large corporation. 
About Sodexo
Founded in Marseille in 1966 by Pierre Bellon, Sodexo is the global leader in services that improve Quality of Life, an essential factor in individual and organizational performance. Operating in 80 countries, Sodexo serves 100 million consumers each day through its unique combination of On-site Services, Benefits and Rewards Services and Personal and Home Services. Through its more than 100 services, Sodexo provides clients an integrated offering developed over 50 years of experience: from food services, reception, maintenance and cleaning, to facilities and equipment management; from services and programs fostering employees' engagement to solutions that simplify and optimize their mobility and expenses management, to in-home assistance, child care centers and concierge services. Sodexo's success and performance are founded on its independence, its sustainable business model and its ability to continuously develop and engage its 427,000 employees throughout the world. Sodexo is included in the CAC 40 and DJSI indices.
About VAT IT
VAT IT Group is at the centre of a massive and complex industry and has earned the reputation as the trusted and world's leading service provider in tax reclaim and compliance. Leveraging our proprietary software and cloud-based platforms, VAT IT delivers their premium service to over 12,000 active clients including large multi-nationals and fortune 500 companies. With over 40 wholly-owned branches worldwide servicing clients in 107 countries, VAT IT is the largest firm of its kind on the
planet. VAT IT also has a successful track record for launching additional products and businesses that address and solve industry pain points. 
Press Contacts
Emmanuelle Rodde + 33 6 25 99 27 36 / [email protected]
Maureen Bertin +33 6 48 88 25 78 / [email protected]