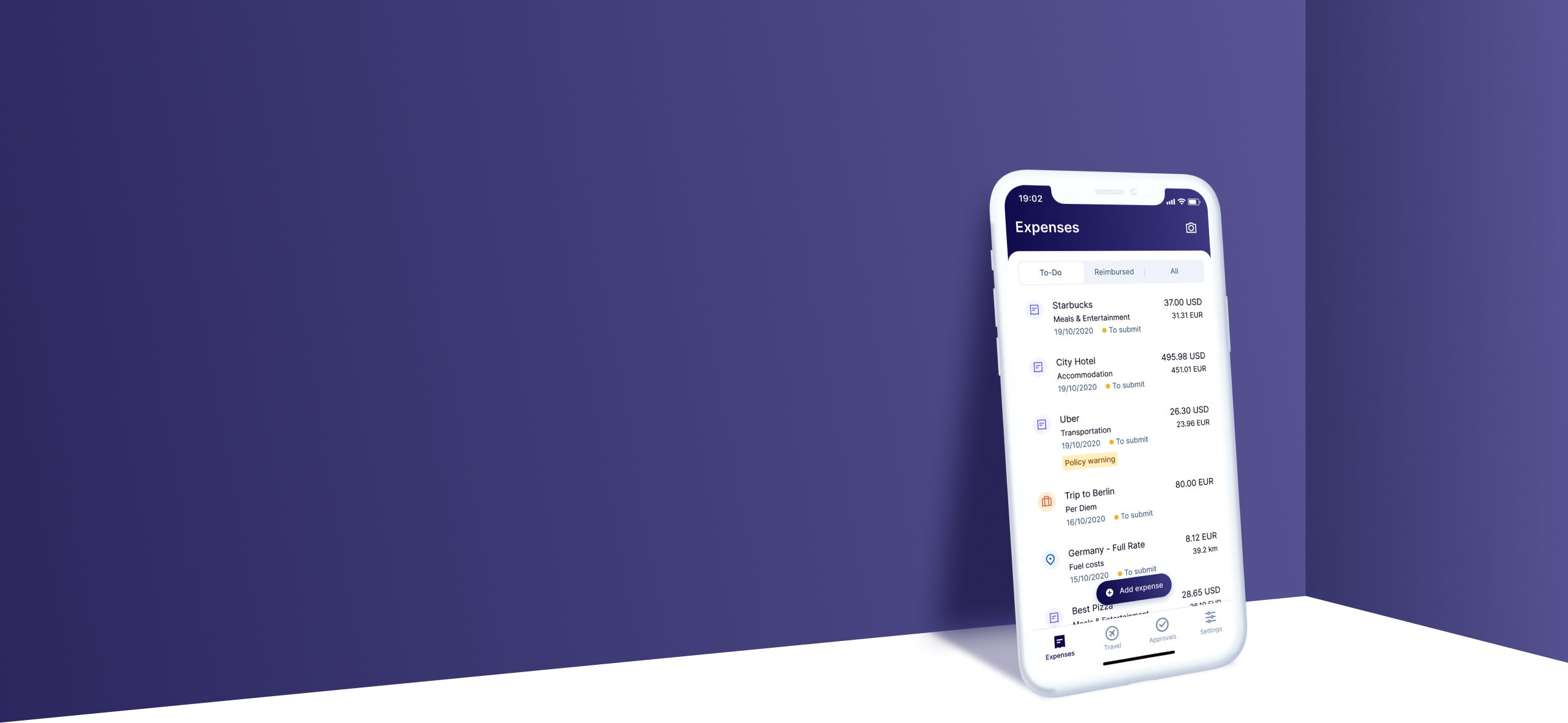 UK companies save 73% of time spent processing expenses
Every‌ ‌year,‌ ‌Rydoo‌ ‌saves‌ ‌UK‌ ‌organisations‌ ‌40 hours a month on average ‌by‌ ‌streamlining‌ ‌the‌ ‌expenses process,‌ ‌cutting‌ ‌the‌ ‌average‌ ‌20‌ ‌minutes‌ ‌required‌ ‌to‌ ‌manage‌ ‌an‌ ‌expense‌ ‌report‌ ‌to‌ ‌just‌ ‌five.‌ From‌ ‌logging‌ ‌receipts‌ ‌to‌ ‌claiming‌ ‌with‌ ‌just‌ ‌a‌ ‌few‌ ‌clicks,‌ ‌Rydoo's‌ ‌easy‌ ‌to‌ ‌use‌ ‌app‌ ‌gives‌ ‌finance‌ ‌teams‌ ‌more‌ ‌time‌ ‌to‌ ‌focus‌ ‌on‌ ‌doing‌ ‌the‌ ‌things‌ ‌that‌ ‌really‌ ‌matter.‌ ‌
The‌ ‌SaaS‌ ‌platform‌ ‌has‌ ‌taken‌ ‌the‌ ‌expenses‌ ‌marketplace‌ ‌by‌ ‌storm‌ ‌and‌ ‌in‌ ‌the‌ ‌last‌ ‌three‌ ‌years‌ ‌Rydoo‌ has‌ ‌signed‌ ‌up‌ ‌over‌ ‌a‌ ‌million‌ ‌users.‌ ‌The‌ ‌innovative‌ ‌app‌ ‌helps‌ ‌workforces‌ ‌unlock‌ ‌their‌ ‌full‌ ‌potential‌ ‌by‌ ‌removing‌ ‌manual‌ ‌processes‌ ‌and‌ ‌stopping‌ ‌them‌ from ‌wasting‌ ‌time‌ ‌on‌ ‌outdated‌ ‌expense‌ ‌procedures.‌ ‌
Curious to know how Rydoo lets you automate your entire expense management process?
Rydoo digitally transformed the expense management process and introduced line-by-line expensing also known as real-time expensing. Simply put, line by line expensing means submitting and approving expenses as they incur, aligning the process with current expense behavior. Rydoo's recent research report points out that companies that use the tool save an average of 73% of time spent on expense management.

With over 80 developers focused on the software, Rydoo clearly strives to provide an excellent user experience and is committed to continuously improving the app with updates.

Ignacio Diaz, Innovation Lead at NTT Disruption said that "Rydoo was committed to continually upgrading their solution over time. The fact that we knew that more features and services would be soon available on the app helped us make our minds up about picking Rydoo."
With‌ ‌an‌ ‌average‌ ‌adoption‌ ‌rate‌ ‌of‌ ‌93%‌ ‌within‌ ‌the‌ ‌first‌ ‌month,‌ ‌Rydoo‌ ‌proves‌ ‌just‌ ‌how‌ ‌ user-friendly‌ ‌it‌ ‌is‌ ‌for‌ ‌employees‌ ‌and‌ ‌how‌ ‌efficient‌ ‌it‌ ‌is‌ ‌for‌ ‌companies.‌ ‌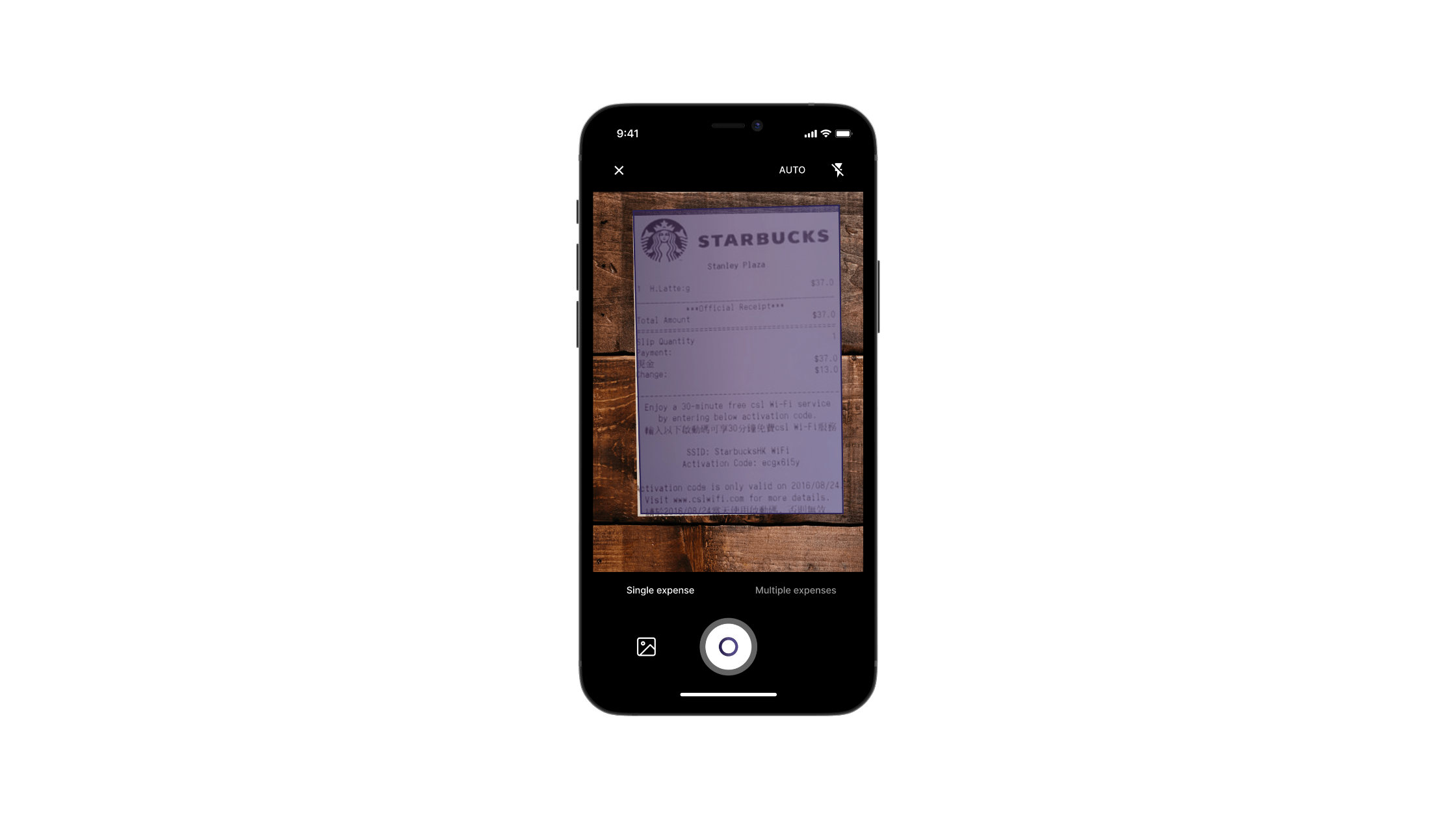 Simply scan your expense receipts. We'll do the rest.
Rydoo is the first platform to cover the full scope of any trip or any expense, helping to create a more fulfilling and productive work environment for over 8,200 clients in over 150 countries. In just a few days a company can implement the platform and begin making savings.
The fast-growing corporation was formed in 2018 and already counts over 300 professionals working worldwide to revolutionize expense management and companies like Veolia, Deloitte, Burger King among others already benefit from the positive impact of the tool on their daily lives.

Seb Vanhecke,‌ ‌Head of Product at Rydoo:‌
"All these improvements made to our platform show our determination to constantly improve the product we offer and I believe this is our vision for the future: to make Rydoo better every day and more accurate in solving the pains of our customers".
Rydoo‌ ‌expense‌ ‌allows‌ ‌employees‌ ‌to‌ ‌enjoy‌ ‌the‌ ‌snap-and-process‌ ‌feature‌ ‌that‌ ‌offers‌ ‌automated,‌ paperless‌ ‌expense‌ ‌management‌ ‌whilst‌ ‌automatically‌ ‌complying‌ ‌with‌ ‌company‌ ‌policy.‌ ‌Finance‌ ‌teams‌ easily‌ ‌manage‌ ‌employees'‌ ‌reimbursements‌ ‌and‌ ‌control‌ ‌the‌ ‌company's‌ ‌expense‌ ‌budget‌ ‌with‌ cutting-edge,‌ ‌real-time‌ ‌reporting.‌ ‌