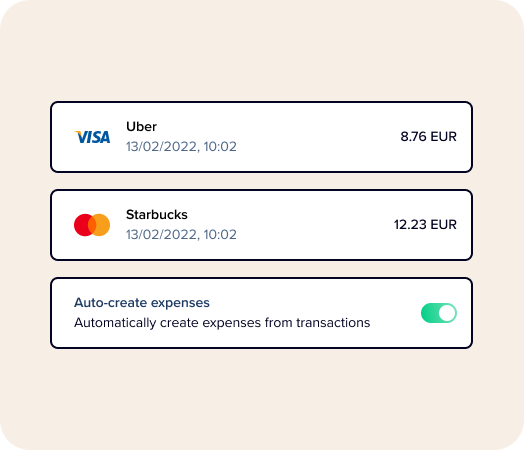 Speed up your processes
Say goodbye to reviewing and matching credit card statements one by one at the end of every month. Rydoo saves you precious time by automatically matching or creating expenses from credit card transactions.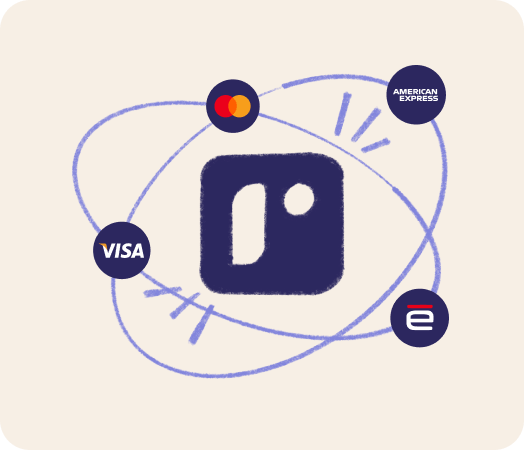 Direct bank feeds
Data from card networks like American Express, Visa, MasterCard, and Cornercard is supplied directly to Rydoo. Our platform receives and processes bank transaction files automatically, so you don't have to do anything.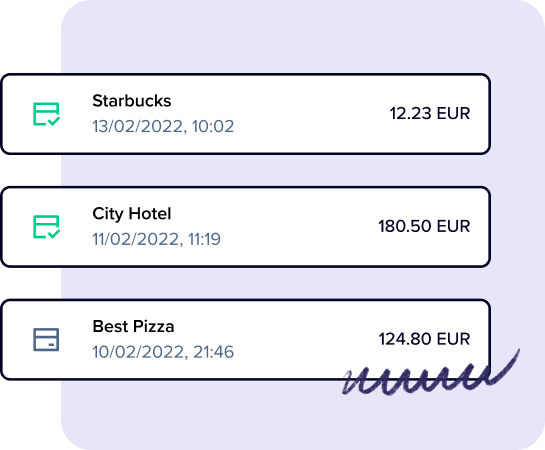 Intuitive matching process
See which expenses need to be matched in a visual dashboard – a green card when it's already matched, a grey card when potential matches are found, and no card when no matches are found.