A Customer Success Manager (CSM) is responsible for ensuring clients have an amazing experience and at Rydoo we take this very seriously – as customer success is one of the founding principles at Rydoo.
Once a sale is completed, the Sales team passes that client on over to a Customer Success Manager. CSM's are then responsible for onboarding the new users and providing support when necessary. On a daily basis, Customer Success Managers juggle many different client accounts, also staying in close contact with Product & Development as well as their colleagues from Sales. CSM's primary goal is to ensure that customers are getting the maximum value out of our product.
In this spotlight post, we chat with Geline Dominguez, a Customer Success Manager from Rydoo's Manila office. Geline is a Manila native, with a degree in Business & Office Technology and over 10 years of experience working directly with clients in the T&E space prior to joining Rydoo 2.5 years ago. Here's Geline's perspective of what it is really like to be a Customer Success Manager at Rydoo.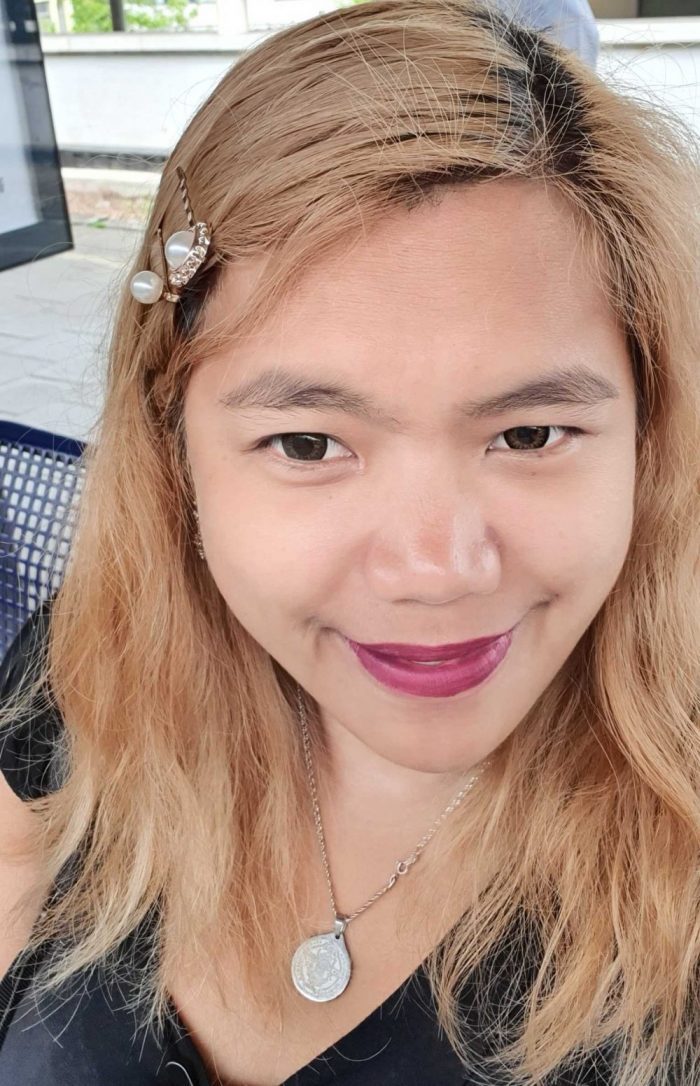 What's the most rewarding part of being a Customer Success Manager?
Feeling like you have won the lottery when a client you onboarded is successful and is so happy with using the Rydoo app!
It really depends on how you communicate with them during their onboarding and the assurance that they will be fully assisted if they need it. Hearing from the client that Rydoo works well and users like the easiness and user-friendliness of the app and that they will be using the app in their company for a long time is really rewarding too.
This is the success that we are taking care of, to hear nice words and positive feedback from the clients, may it be a company with fewer users and from a company who has a lot of users, their happiness and satisfaction is our main concern.
Learn about expenses app
What do you think made you a good fit for your role?
Having a strong personality and speaking with confidence … I was confident that even though I don't have prior experience before directly as a Customer Success Manager, I know that through my past experiences with clients and how I've dealt with clients in the past is what made me a good fit for the Customer Success Manager role and would help me contribute to the success of Rydoo 😊
What are some of the interesting projects that you are currently tackling?
Currently, our team is working on ways to make responding to clients easier, especially when it comes to the chat support in the Rydoo app.
Our team has created up-to-date manuals and articles that will be useful not only for the Customer Success Manager team but for users as well who need additional information on how Rydoo works. This way we can focus on more important tasks for our clients, and assist our other clients to onboard as soon as possible to the Rydoo app – assuring everyone can use the app with ease and with confidence.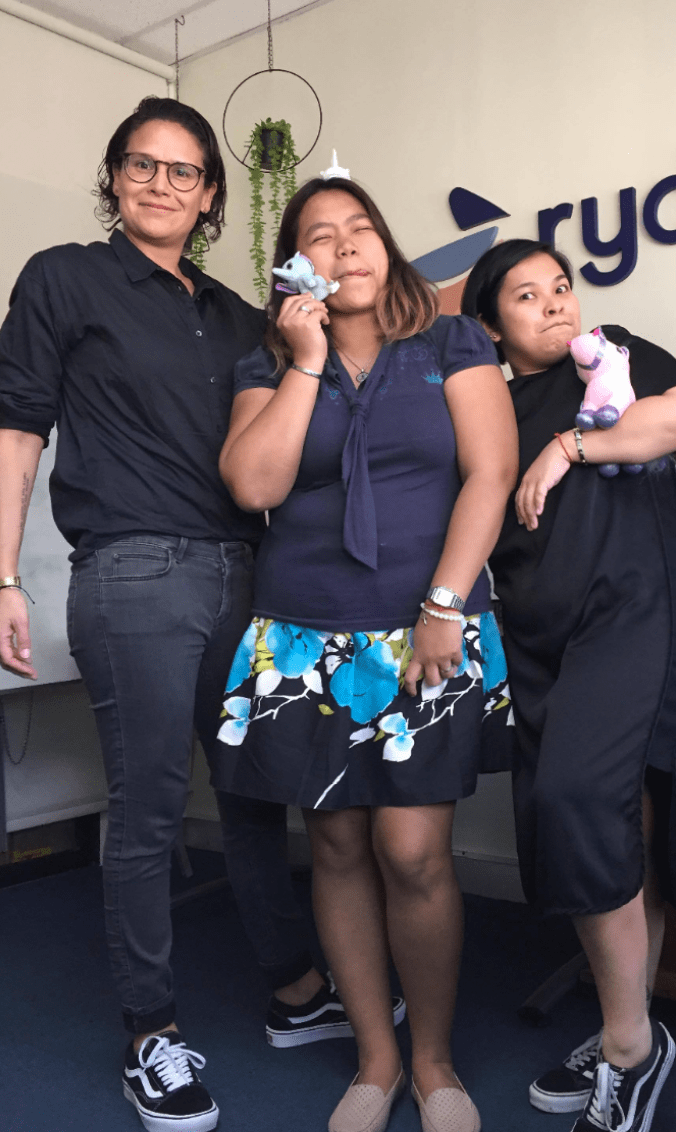 What can a future Customer Success Manager at Rydoo look forward to?
For those who will be interested to join the Customer Success Manager Team, I can say that they will be treated as though they have been with the company for a long time and treated with respect. I felt so welcomed since my first day at Rydoo, especially during the onboarding process … no dull moments … you will not feel left out!
Everything will be provided for you to learn as fast as possible and you can easily reach out to other teams as well when it is out of scope. The same goes for other departments, it does not feel like they are in another country or region, you can feel the warmth and sincereness of their personalities, and will make you feel like you are just with them all in the same office, and not in other parts of the world.
What makes working at Rydoo different from where you have previously worked?
Working here at Rydoo is different since you get to have your own schedule, phasing, and time management. Before, I had a set time to go to the office and leave after 8 hours. At Rydoo, you don't need to follow any schedule as long as you cater to the needs of your clients, and can manage your time wisely – based on the needs of your clients and your team. 
'There is a state of balance among people influencing one another to do better and to contribute to the success of Rydoo, not only for one's own growth but for each and everyone's growth in the company.'
What's the best part of working with your team?
The best part about working with the CSM team is you gain new knowledge every day and whenever help is needed for a difficult issue or problem with a client, there is always someone you can reach out to for support – from checking the client's account to testing the account for you in case you can't find the solution on your end.  I never doubt my colleagues' willingness to help – we are like family – when someone needs support and care, there they are, only one call or message away. At the same time, they are teaching you how to deal with the issue, how they solved the issue step-by-step, and how to avoid that issue in the future. There is always a helping hand ready to help with open arms. 
How would you describe the culture at Rydoo?
Rydoo's culture is really unique at the same time harmonious. Unique in a way that you get to deal with colleagues from other parts of the world but you don't feel that they are different from you. We all know that every country has different cultures and ways of working. But here at Rydoo, it seems that everyone is in sync and speaks the same way – there is harmony to it, compatibility, and accord in actions, opinions, and interests. There is a state of balance among people influencing one another to do better and to contribute to the success of Rydoo, not only for one's own growth but for each and everyone's growth in the company.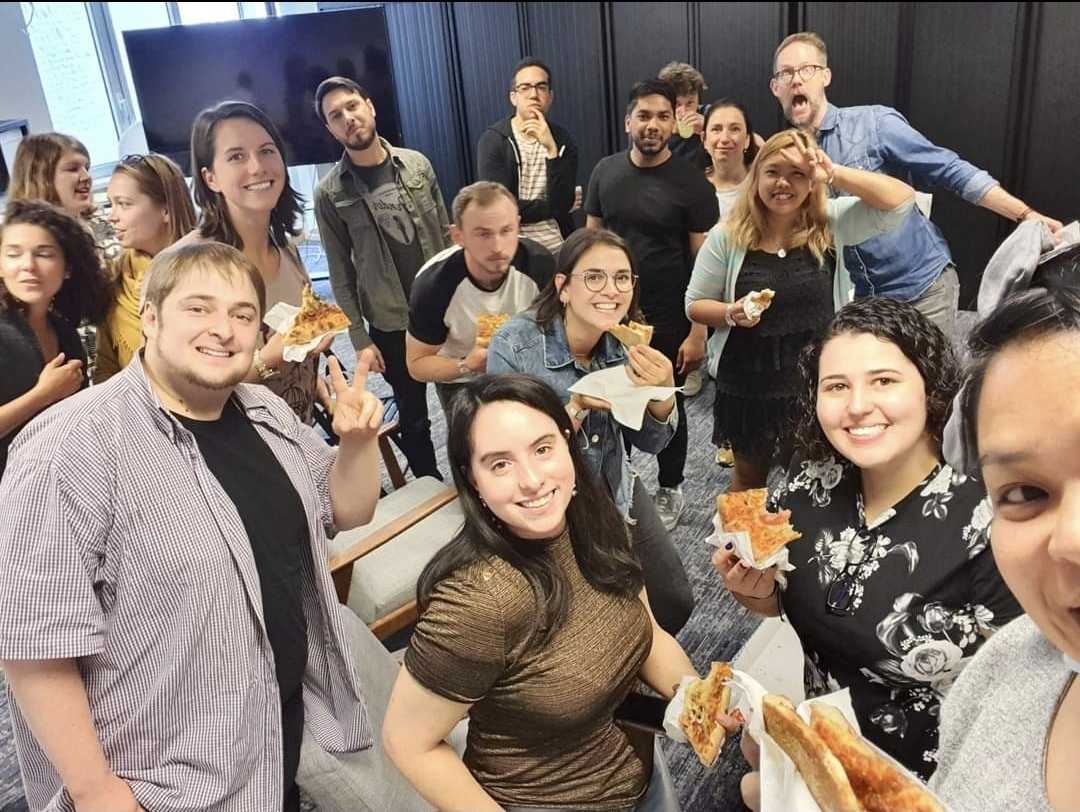 Bonus Questions: Let's Get Personal 
When I'm not at work, I'm most likely ____.
Spending time and playing with my daughter.
iPhone or Android?
Loyal iPhone user for the last 10 years!
What TV show or movie describes Rydoo's culture? 
 F-R-I-E-N-D-S
What superhero could you see working at Rydoo?
Wonder Woman – is she is a warrior or is she an Amazon warrior!
Three words to describe Life At Rydoo.
Fun
Harmonious
Fulfilling
Lastly, w
hat are you listening to during the workday to keep you motivated? 
Westlife songs (my fave 90's boy band) 😉
If you're interested in growing and learning from an international company with a start-up mentality, don't hesitate to check out our open positions.