If you were to ask me three months ago if I knew what SaaS was, how Expense Management works and how digitising the whole process could help save Finance teams countless hours and make their jobs easier, I would probably tell you you're insane. Turns out… I now have the answer to all of these questions (and more!) and all thanks to a warm September night where I found myself ringing the doorbell of Rydoo's HQ in Mechelen.
That night, Rydoo's team was hosting Talks&Tapas (tempting name, right?), an event where everyone who was interested in working in the company and wanted to get to know more about the team, the culture and the business, could visit the office and chat with everyone there. Before that, every now and then, I would hear my good friend Katharina, Project Manager at Rydoo, talking about her job. She would tell me how diverse the team was and how she grew within Rydoo in the three years that she'd been there.
During one of those conversations, Katharina casually mentioned that Rydoo could be a perfect place to do my final Marketing Internship before graduation. At the time, I was just starting my last year of the Media and Communication Bachelor Degree at Thomas More, a Belgian University of Applied Sciences, and an internship in Branding and Activation was required to get a diploma. So, a month later I found chatting with people from HR, Marketing, Product, Engineering and so on at the office, so I could learn more about the company.
Here's where the story gets interesting. I got to the office thinking that I would just talk to a bunch of people and get to know a bit more about Rydoo. Turns out, I got to meet the Marketing team from Lisbon, including Rydoo's CMO, Fernando, who asked me a few questions about my background and interest in Rydoo. So what I thought would just be a casual night turned out to be an interview on the spot. And here's my first tip for everyone who happens to go to Talks&Tapas: always come prepared. You never know who you might meet.
A couple of weeks later I sent my CV and a motivational letter to the HR team and got a call with the best news you would expect. "Good news! You made a good first impression and we're looking forward to having you as an intern."
I couldn't be happier to start my journey.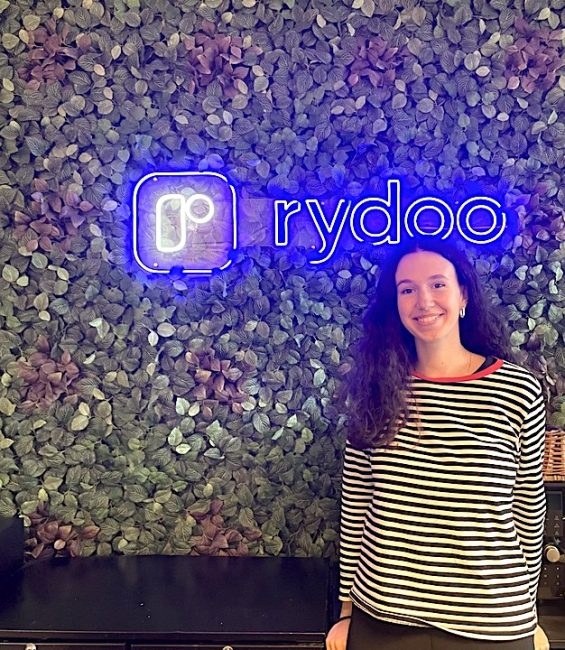 The best people and a kickass culture
What do you search for when you're looking for a new company? A great team? Flexibility? Great culture? Convenience? The list can go on and on, but I can almost guarantee you'll find most of what you need in Rydoo. I did, at least.
First of all, the people. After working as an intern for two previous companies with way more formal and strict corporate cultures, I was amazed at how open and friendly everyone was at Rydoo. I couldn't tell a new joiner, a manager or someone from the exec team apart. Everyone acted like they were all a part of the same group and were all having equal amounts of fun. It didn't take me long to realise that the slogan "work hard, party harder" is not just a phrase, but a state of mind at the office.
Apart from that, I felt very welcomed from that very first day and throughout all my internship. I was even a part of some of our get-togethers! The Rydoo Cards launch party, a terrace opening and game nights! And you know what? Everyone joined in, from interns to C-Level!
Let's not forget the values, of course. We all know that work takes around one-third of our lives, but have you ever felt like you're spending this great chunk of time working in an organisation with the wrong values? I haven't felt like that for a single minute at Rydoo. Transparency, Flexibility, Empowerment and Letting Others Shine. These are the values that Rydoo'ers abide by. And let me tell you something: they are indeed followed in our day-to-day office life.

Finance? Bring it on!
When I was searching for an internship, I had no idea I would find it in a Finance company. Just to be clear: finance jargon sounded like Greek to me, and I was terrified to write content on a topic I was not familiar with.
Still, I decided to accept the challenge and see if it would be possible for me to grasp finance within three months. Spoiler alert: it was! I still remember the first meetings when finance jargon made my eyes widen. I probably looked like a deer in headlights during those meetings (sorry, team!). But after a bit of research and with the help of my colleagues, Finance became clearer and clearer to me. Am I a Finance Jedi yet? Not really, but I'm definitely no stranger to expense management and all things finance anymore.
Much of these learnings came from the fact that I was involved in several projects over those 15 weeks of internship. The biggest of them all were probably the relaunching of Rydoo's editorial project, CFO Corner, and the development of our Instagram Strategy.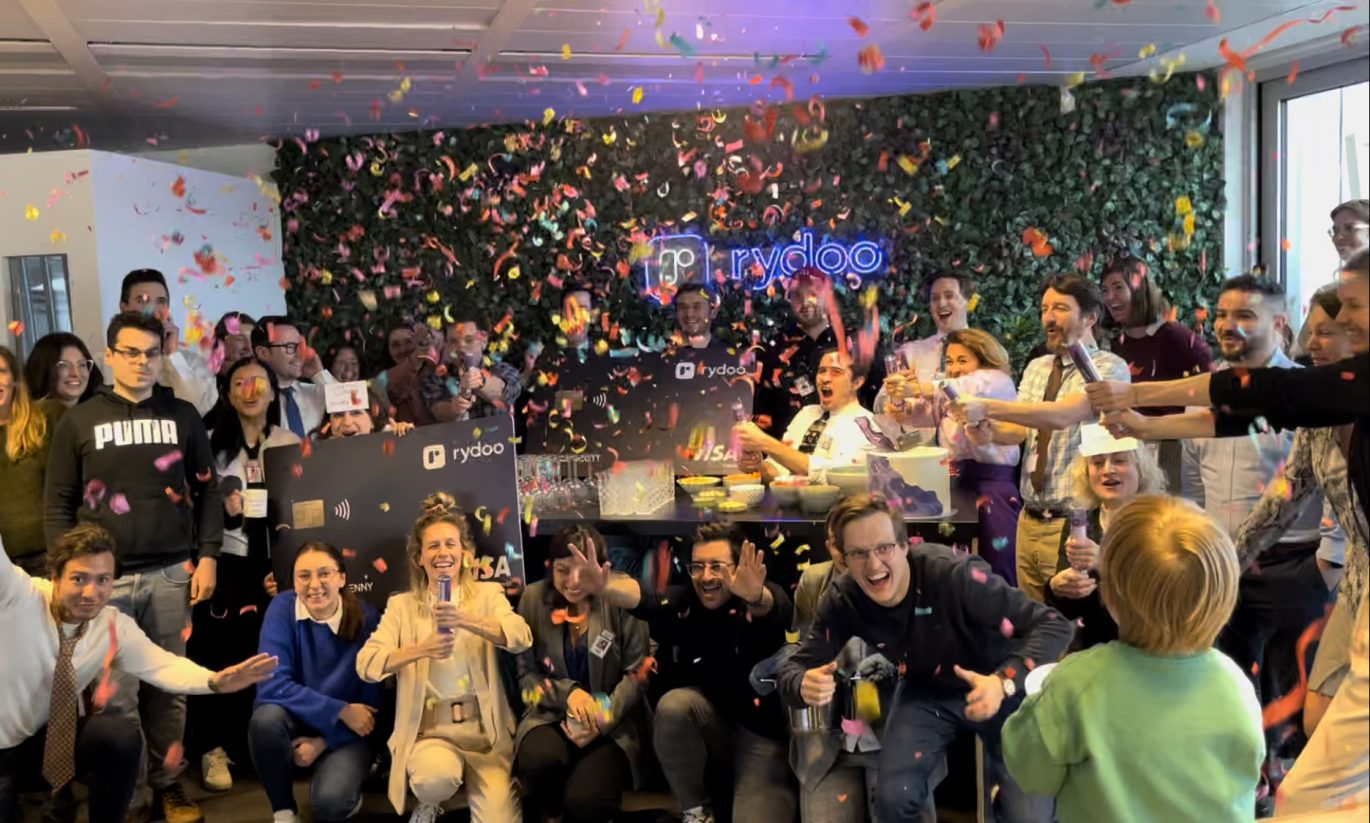 I learned a lot about strategy, editorial writing, and Social Media content while working together with Rydoo's talented Content Creator, Ana, and their kickass designer, Antonio, and getting valuable feedback from them every step of the way.
Another pleasant bonus was having the chance to work in WordPress, something I learned about in theory but was never able to put into practice before. Also, participating in the Weekly Marketing meetings helped me gain a better understanding of the life of a startup company and all the projects the marketing team is developing. And let me tell you something: there's a lot of them!
The cons: it's hard to say goodbye
After staying at Rydoo for 3 months, I can honestly say the company sets a high bar for working life, and it definitely made me picky in my future job search. From now on, I won't settle for less than what I experienced at Rydoo: a constantly evolving product, a fast-growing company, strong corporate culture and values, and, of course, an awesome team that makes you feel like you belong.
And even though I was far from my team, since most of the marketing team works from the always sunny Lisbon office, I still learned a lot from everyone and never felt alone. The team always made efforts to be in sync and even organised a weekly banter meeting where we talked about everything and nothing at all. All this so I wouldn't feel left out. If that's not commitment to company culture, then I don't know what is.
I can honestly say this has been a journey full of learning, support and a great amount of sincere laughs. I'm glad I decided to take on this internship and can now confidently say to anyone who still had any doubts: Rydoo is definitely the place to be if you want to learn and grow, whilst having a bit of fun.