12/04/2019
As the Brazilian branch of one of the world's leading technology and security companies, and one of our first clients in Latin America, NEC Brazil has a story that needs to be told. We talked to Clarice Oliveira and Lana Aguiar, both working in the treasury department and responsible for implementing Rydoo into the day-to-day processes of the company.
A couple of years ago, things were different at NEC — very different. When asked which tool they used before switching to Rydoo, Clarice reveals that they didn't have one: "We would use physical documents and manual signatures — and then we would pay a company to store them for us." As it turns out, tax laws in Brazil are strict, forcing companies to keep their expense data for 10 years. "But now we don't need to spend money on storage anymore," she adds.
After starting to use Rydoo in 2016, the product solved a lot of problems for NEC. "It helped us to become fully digital and stop working with physical documents," Clarice explains. To make this happen, Lana and Clarice involved the directors and controllers from the beginning — and quickly got their approval to stop keeping paper documents. It even made it easier to retrieve certain documents, Clarice says: "Rydoo has all of the original copies saved as PDF."
At some point our CEO told us he didn't understand why a technological company used so much paper and he had to sign expenses for $1 a piece. Six months later we were using Rydoo.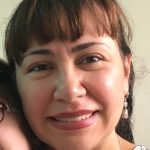 Clarice Oliveira
Financial Coordinator
All in all, it didn't take long for them to convince the team to make the switch — especially when they realized the current workflow didn't reflect the company values. "At some point the CEO told us he didn't understand why a technological company used so much paper and had to sign expenses for $1 a piece," Clarice says. "Six months later we were using Rydoo."
It seems like a quick decision for a large company — something that doesn't always work out well. According to Clarice, however, everything turned out fine because they had high-level backing — their CEO supported the decision. On the other hand, it also meant she had to take care of the implementation all by herself. While this had the potential to be a herculean task for a company the size of NEC, Rydoo's focus on an easy-to-use onboarding process made it perfectly manageable. Clarice agrees: "I did everything myself! It was a really fast and easy process."
Less storage space and easy onboarding aside, Rydo has also made a real financial difference for the company. Previously, they employed a full-time employee working eight hours a day to check all expenses. "Now Lana takes care of everything in just three hours, while being able to work on other things as well," Clarice explains. "That's five hours of savings a day — and no more paying for storage!"
Save time with Rydoo
These significant time savings were made possible by our relentless focus on creating a platform that's both powerful and efficient. Checking all incoming expenses? It only takes a couple of hours, thanks to a well-designed and easy-to-use interface. Need to share a detailed report with the rest of the company? You're only a couple of clicks away. Adjusting employee budgets for certain teams? Two minutes tops.
Looking for an easy way to modernise your expense management, make your employees more productive and save money — all in one? Give Rydoo a spin by signing up for our free trial.