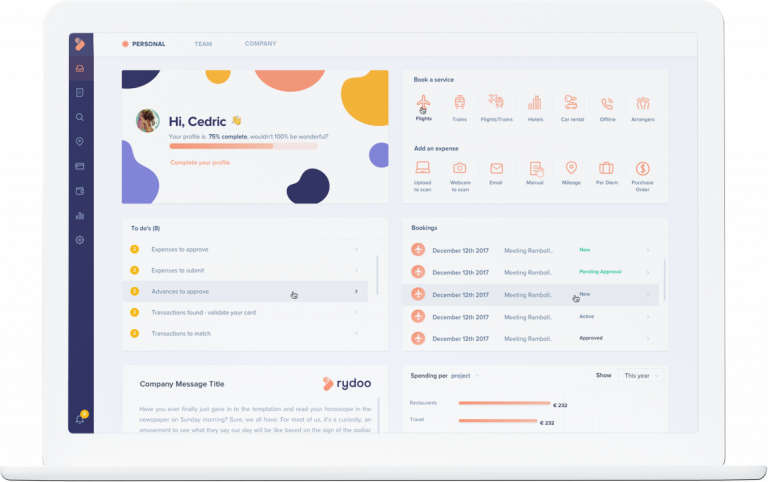 Protect your company from expense audits
You need to ensure that your expense management system is up to date and working for you: the best and most cost-effective way to do this is to use digital expense management systems instead of relying on a person or team. This has the added benefit of transparency and real-time updates. Rydoo Expense offers an elegant solution that your whole company will find easy to adjust to. Most companies find it only takes a few days before everyone's on board.
Record keeping made simple
It's something every company needs to do, and yet most perform the task at best inefficiently and at worst illegally. Rydoo makes accurate record keeping incredibly easy to do. Our automatic receipt reader imports all the relevant data and your employees can input extra details such as the reason for travel etc. Then, at the end of each month, we create an expense report for you so you can breathe a sigh of relief.
Keep your current hierarchies
As your employees aren't allowed to check their own expenses, we've made it easy for you to retain your current chain of command within Rydoo expense. You can allocate the appropriate person to approve employees' receipts to ensure that everything remains above board. Start tracking right away with our 14-day free trial.