Here at Rydoo we have customers in more than 160 countries around the world. Our client base is diverse and includes people from all walks of life and backgrounds; from the self-employed to CFOs of large multinational companies to finance managers of small and medium-sized companies.
Despite their extensive clientele, they all share several traits, most notably a burning desire to reduce the inconveniences of expense management. Here at Rydoo, we have a simple goal. We try to help our users to get their time back. Finally, from our point of view, expense management no longer has to be the time waster it has always been. In this brief case study, we examine cost management with Jean-Marie Vanderstichele, Director of Finance & Operations – Miele Belgium & Luxembourg, as part of a drive to share the experiences of some of our customers.
Expense management at Miele
Jean-Marie started the conversation by describing the expense management process at Miele before Rydoo was deployed. What he described was typical of many of the clients we deal with – a process that is no longer serving its purpose. Once again, Microsoft Excel has come to the fore in cost management, despite the obvious shortcomings ranging from the time it took to create to the increased chance of error. From the way Jean-Marie described the technical process, it was evident that it required a great deal of time and effort.
Previously, managing expenses was very time-consuming, resulting in delays in reimbursements and a lack of insight into company expenses. Expense processing and reporting could take weeks, leaving employees waiting a long time for their reimbursements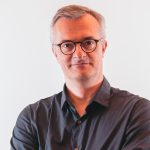 Jean Marie Vanderstichele
Director of Finance & Operations
The solution to the expense management problem
While the expense management issue was well known, it was not a priority and Miele did not actively seek a solution. However, after speaking to Rydoo, it was clear that the proposed solution met Miele's immediate needs: "It was exactly the solution we were looking for: simple, clear and above all paperless. So we decided to try it. "
Again, this is a view familiar to us here at Rydoo. Businesses are finding that their expense management process takes a lot of time and effort, but a number of factors can prevent them from finding solutions. However, as the market matures and decision-makers become more receptive to the merits of an expense management solution, the decision becomes fairly clear-cut.
Rydoo has noticeably improved our expense management process. It's a user-friendly, easy-to-use and fun tool that provides real-time insight into your expenses.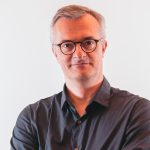 Jean Marie Vanderstichele
Director of Finance & Operations
Implementation of the changeover
Jean-Marie described how they were initially unsure about moving to an online expense management solution. Miele has a very diverse workforce and was naturally concerned that not everyone would accept the solution immediately. As it turned out, however, that concern was completely unfounded. "The onboarding process was seamless and staff had few, if any, questions about how the software worked."
As for the introduction, they took a very personal approach, first informing the various department heads, who in turn informed their employees. They introduced Rydoo step by step and gave practical demonstrations so that the employees knew how to use the software.
Previous experiences
Finally, we asked Jean-Marie what he saw as the main advantages that have arisen since the introduction of Rydoo's expense management solution at Miele. He identified the following three points as the most important:
1. Time Saving: The time needed to handle the expense report process has decreased.
2. Employee Empowerment: Employees are empowered and encouraged to better manage their expense reports and avoid delays in uploading receipts.
3. Insight into data: The ability to review expense data provides senior management with more transparency. You get real-time visibility into spend and where the spend is in the flow/process.
When someone goes on vacation, they can delegate the task of checking to someone else so the expense management process isn't interrupted or bogged down. Previously, expenses were only processed upon return, which often resulted in delays in repayments and reimbursements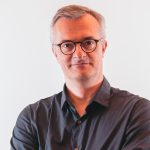 Jean Marie Vanderstichele
Director of Finance & Operations
Conclusion
Jean-Marie ended the interview by pointing out that the investment in using Rydoo pays off. A rough calculation showed that the annual costs related to the old process were significantly higher than with Rydoo in terms of handling costs, processing costs and correcting errors.
"At the moment, using Rydoo still requires some manual work, but once we integrate it into our SAP system, manual input will shrink to the bare minimum."