Back in 2017, Parakar was a 30-employee company operating from one office in Germany; today, they have grown to over 1000 employees and ten offices across Europe. Read to learn how Rydoo has helped Parakar scale with minimum system impact.
The challenge
Parakar is a fast-growing European HR and payroll management provider that enables organisations to expand their business, hire and mobilise top talent across Europe. From an operations standpoint, this means coordinating employees, employers, and 3rd parties all over the globe – Parakar's business is complex and, for that reason, so was their expense management process.
Parakar adopted Rydoo in 2017 and before that, the company managed their expenses offline thorough book-keeping and Excel sheets. At the time, the company was a small boutique with 30 employees looking for efficient ways to manage costs while providing exceptional service; however, manually tracking, and reconciling expenses and per-diem made it hard for their finance teams. Additionally, Parakar needed a solution that could keep up with its ambitious growth plans.
Before Rydoo, we had to keep track of all employees' travel, manually calculate daily allowances for each trip, and ensure that all relevant expenses were deducted when necessary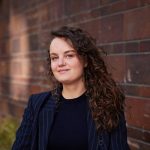 Pleun Opperman
Co-CEO at Parakar
The solution
Rydoo's automated expensing capabilities and customisable country modules simplified the expense process significantly for Parakar. The built-in per diem module developed with Deloitte, streamlined expense calculations while ensuring compliance with country regulations.
Rydoo's built-in per diem module is incredible – now we just tell employees to use the app to create their journey and everything is calculated for them.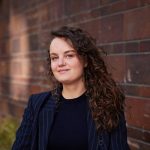 Pleun Opperman
Co-CEO at Parakar
Aside from the customisable capabilities, Parakar's team highlights the fact that the app is user-friendly for everyone involved, from the end-user to the finance team, and even for the approvers, who can manage their teams' expenses smoothly and wherever they are. Another bonus? Parakar and Rydoo were at the same life-stage when they crossed paths, so we've been growing together.
A system that grows with you
Parakar's focus on top level service has made the company incredibly successful. Since 2017, the company has grown to 1000+ employees in 10+ locations across Europe including the Netherlands, Ireland, England, France, Spain, and Portugal amongst other. Although this kind of exponential growth could bring system scalability pains, Rydoo's scalability, system connectivity, and performance continues to deliver optimal expense management experience making it Parakar's unrivalled choice.
We've experienced a substantial transformation in our scale and system environment, and what truly stands out for us is the ability of Rydoo to handle exponential growth without any significant impact. It's truly remarkable that we were able to grow tenfold and for this process to remain seamless.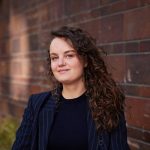 Pleun Opperman
Co-CEO at Parakar
Frictionless expansion
Rydoo's international presence and multi-country compliance helped Parakar to efficiently expand operations without spending months researching for local regulations and feeding these into their systems.
The Rydoo set-up process can happen in a day or two. If we're operationally ready, it takes the Finance team just a couple of hours to open a new organisation and integrate it immediately with our usual workflow, and that's perfect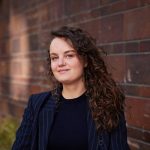 Pleun Opperman
Co-CEO at Parakar
A new way of working
When you implement a platform like Rydoo, the impact on your company's day-to-day operations is immediately noticeable. For Parakar, this became even more apparent when they had to look for a new accounting software and they would only consider platforms that integrate with Rydoo.
The time we save and the smooth running of our business and services depend on Rydoo. We can't live without it, so any tool we consider in the future must integrate with it.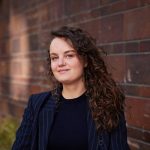 Pleun Opperman
Co-CEO at Parakar
Parakar decided to implement Netsuite to ensure a seamless flow between the two platforms. Now all expense data is exported to their accounting software in real time making it much easier to invoice clients.