Operating in over 90 countries, Lavazza is known worldwide by spreading their love for coffee and Italian authenticity. This brand awareness can only be achieved by a passion for your product and the will to constantly innovate in your market. And innovation can come from every corner.
Mark Mathews, IT Manager at Lavazza UK, believed a small change in company processes could trigger a big change in company gains. And he proved to be right. He took the initiative to challenge status quo by looking for a new way to manage business expenses.
The expense management system at Lavazza UK basically consisted of excel sheets and forms that had to be filled in manually. Every employee collected their paper receipts and kept them till the end of the month. Which proved risky as receipts easily got lost. As a result, VAT reclaim wasn't always possible because of missing receipts and reimbursement had to wait till month's end. In Mark's opinion, it made perfect sense to go for a mobile and digital approach.
The mobile nature of a solution was crucial for us from an accessibility point of view.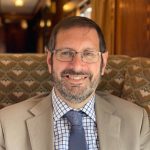 To find the right fit for Lavazza UK, Mark consulted several review platforms. Crucial to choose a partner for expense management was the mobile nature and photographic scanning of receipts. This is where Rydoo came out strong as a supplier. Lavazza UK's Sales team travels a lot and expense submitting on the fly proved to be very useful.
The massive benefit is that everybody can submit expenses mobile, on the fly and that the approval can also happen in the app.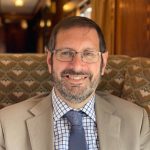 From a Finance point of view Rydoo provided Lavazza UK with more structure, less manual entry and the possibility to analyze expense data. Especially cash advances can now be tracked carefully. In terms of reimbursement, Finance experiences more flexibility since it can happen faster and more frequently than before.
The biggest impact for Mark personally is the positive feedback from his colleagues. They are thankful that Mark brought ease-of-use to a process every employee comes across in his or her career.
For me personally I think it was a very good process. People would come to me to say: Mark, this is the best thing ever.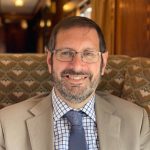 Implementing Rydoo went fairly seamless, according to Mark. After a few company specific adjustments they were ready to go live and could rely on their Customer Success Manager, Florian, for support. Most users got up to speed quickly because of the intuitive nature of Rydoo.
Lavazza UK's case shows how digitizing a process like expense management can be beneficial on both a user and company level. No more paper receipt stacks to struggle through and a company that's up to speed with innovation in terms of process automation.