Some events in each of our lives will be remembered for the rest of our lives. From the first major trip through graduation night and childbirth. Even years later, many people may still sense the emotion of that event.
In the life of a company these moments are different but the feeling is the same. And we at Rydoo will forever remember the joy and sense of fulfillment we had when in the final stretch of 2020 we reached the mark of one million users. 
The Dream
Rydoo was born in 2018 from the marriage of two companies, the Belgian Xpenditure, and the Polish iAlbatros. Throughout the years, we worked with various investors to realize our growth, including Sodexo and Marlin.

"By the time of the acquisition, Xpenditure had around 75 employees and 4 offices. It was all very embryonic, but our will to grow and transform financial departments around the world was greater than any other challenge," said Charlotte Ceustermans, one of our first employees and current Sales Operations Manager.

And the dream came true. Three years later, Rydoo already has offices in seven different countries, has a staff of over 300 employees, and helps financial executives in multiple countries around the world. On top of that, we have strong clients such as Deloitte, Burger King, Land Rover, Ineos, Komatsu,  Baloise Insurance, Miele, Swiss, Haribo, Jaguar, Lidl, among others. 

One of the greatest reasons to be proud is our community of #rydoolovers around the globe. They've joined us thanks to our great informal and personal culture and thanks to our hard work to maintain a high level of satisfaction.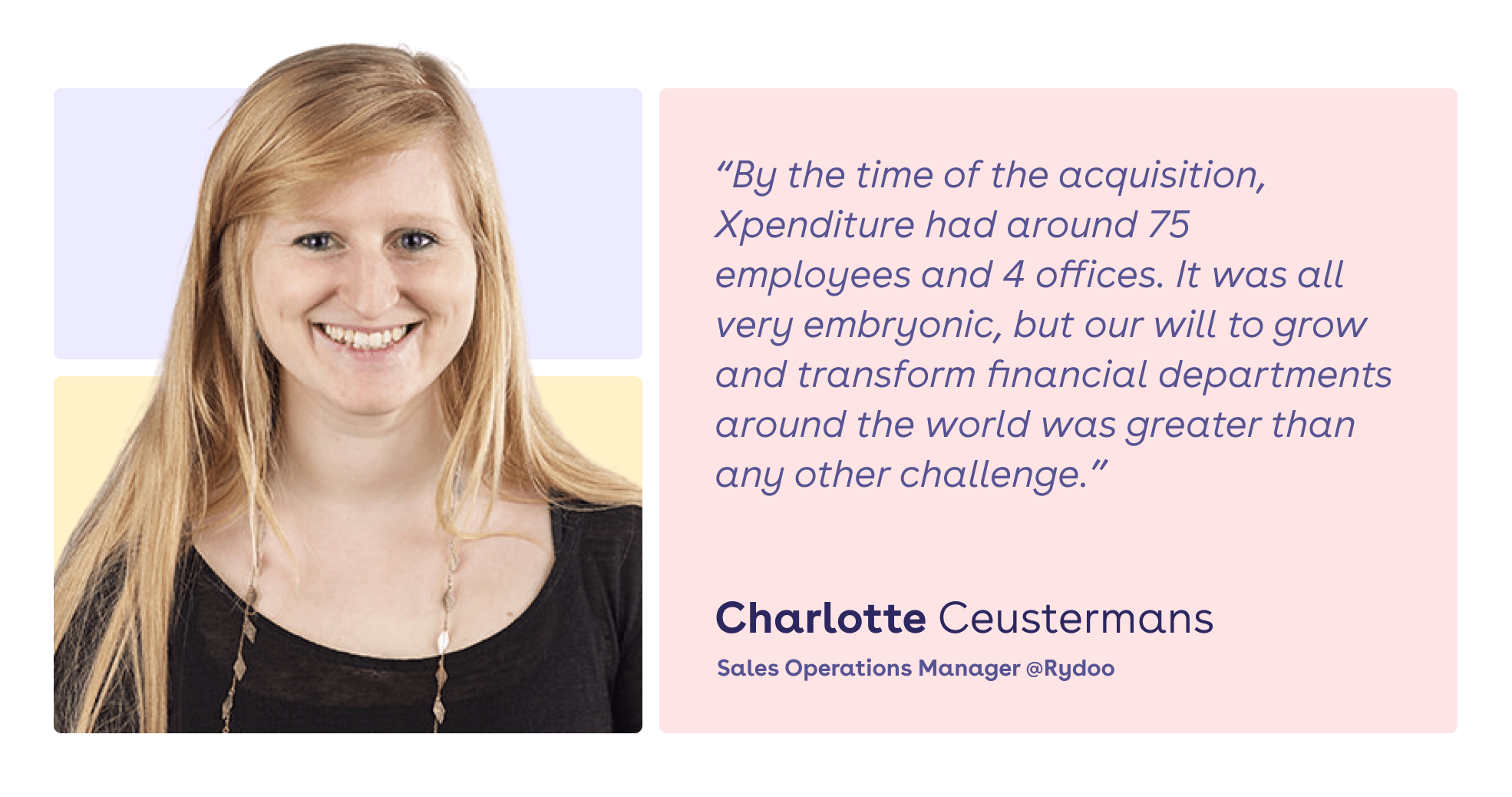 Rene Gotza, Financial Controller of Burger King Germany said "before we used Rydoo, our accountancy team took two to three days to check bookings for travel expenses because everything was manual. Now, we spend two to four hours in finance just checking those expenses, so we have a time saving of around 80%". 

Getting this far was not easy. "In the early days of Rydoo, when we were still Xpenditure, we got a lot of "yes, buts" before the first real "yes", and each one was accompanied by thousands of questions and uncertainties in our heads. But our strong vision and belief in our core mission of "killing the expense note" spoke louder. I still remember the feeling when we won our first big customer, it was indescribable. After that, we took off on a crazy ride of double-digit monthly growth," said Boris, co-founder of Xpenditure and current COO of Rydoo
Learn more about our digital expensing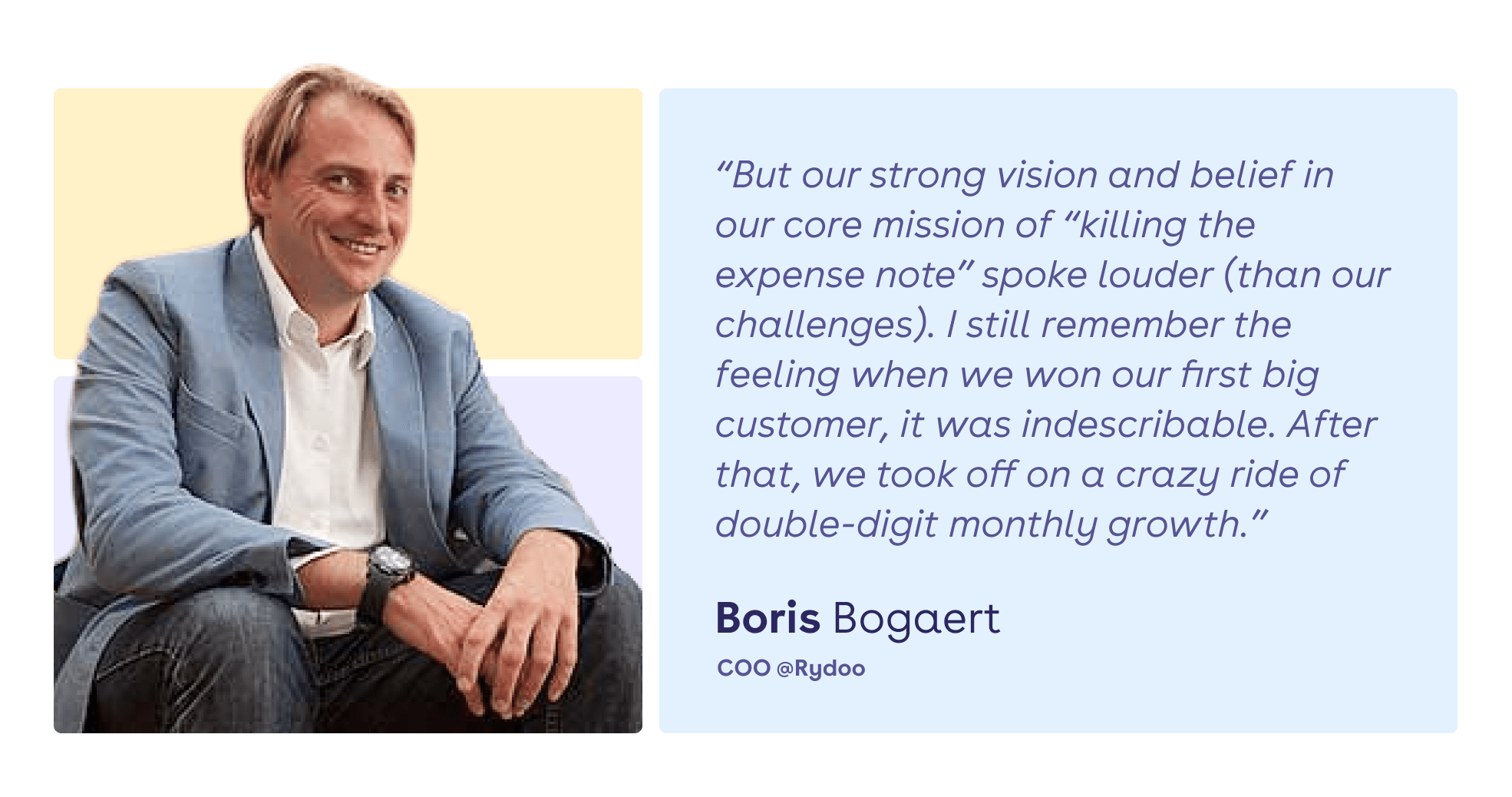 The Challenge
2020 was an overwhelming year for everyone, without exception. We tried to keep our sense of opportunity and teamwork, and most important of all, our culture, alive.
Remote working has further highlighted the urgent need for digitization, the world has realised that being online is not a benefit but a sine qua non to remain competitive in today's market.  
We embraced this premise and went to work night and day to find clients who would embark on a journey with us into digital expense management. 
Rydoo CEO Sebastien Marchon said "At Rydoo we understand that 2020 has been a difficult year for many of our users and businesses across the world. Making sure we help them save as much time and money as possible has driven Rydoo forward and we're pleased to see more users have recognised our dedication". 
Learn more about our per diem management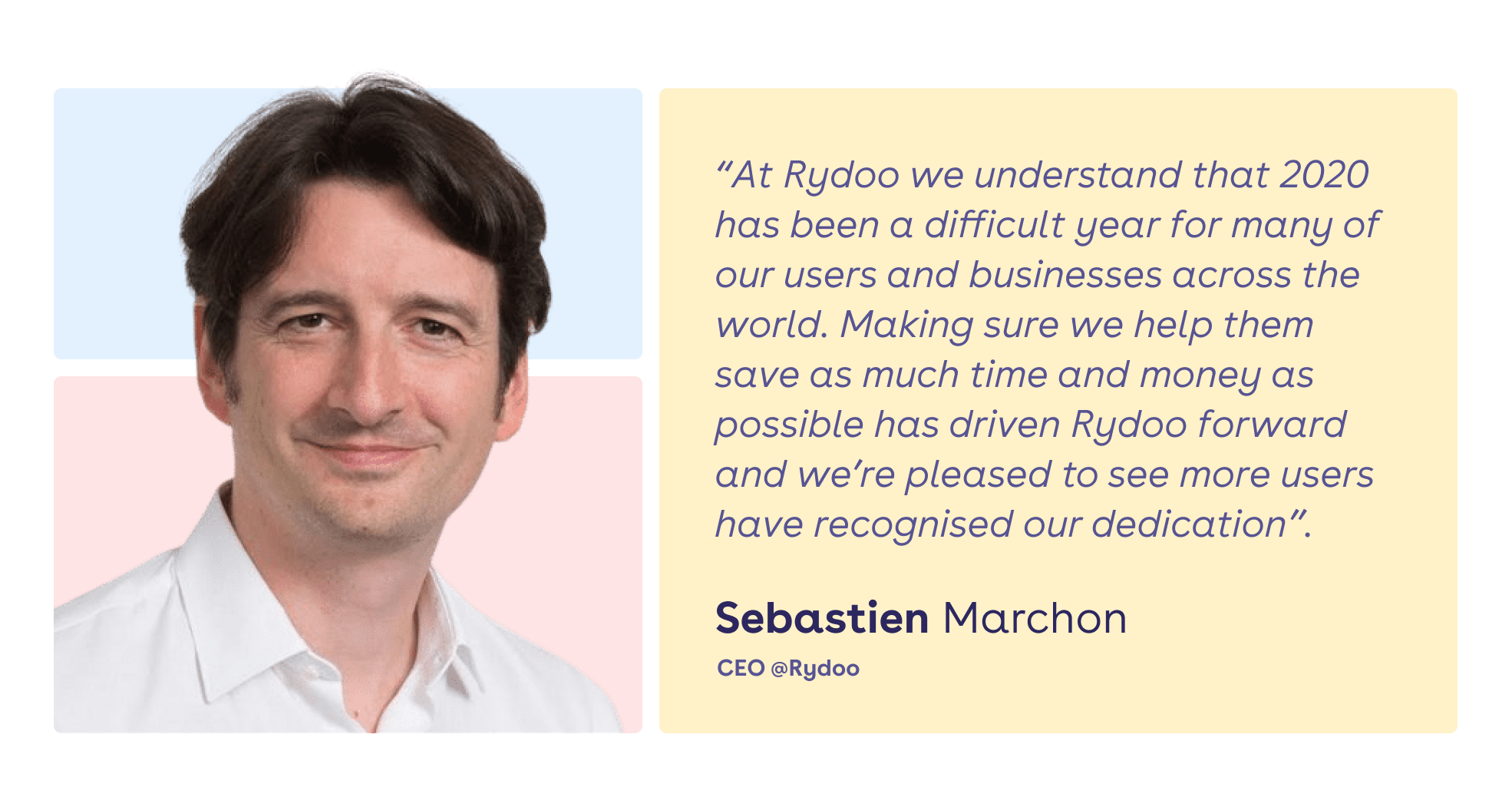 The Future
We are constantly optimising our platform. At the end of last year, we launched a new mobile app, on top of new modules like Rydoo Insights and Rydoo Audit. We also received our ISO 27001 certificate, which attests to our commitment to our customers' data security. 

"All these improvements made to our platform show our determination to constantly improve the product we offer and I believe this is our vision for the future: to make Rydoo better every day and more accurate in solving the pains of our customers", says Seb Vanhecke, Head of Product at Rydoo.
Learn more about our mobile expense app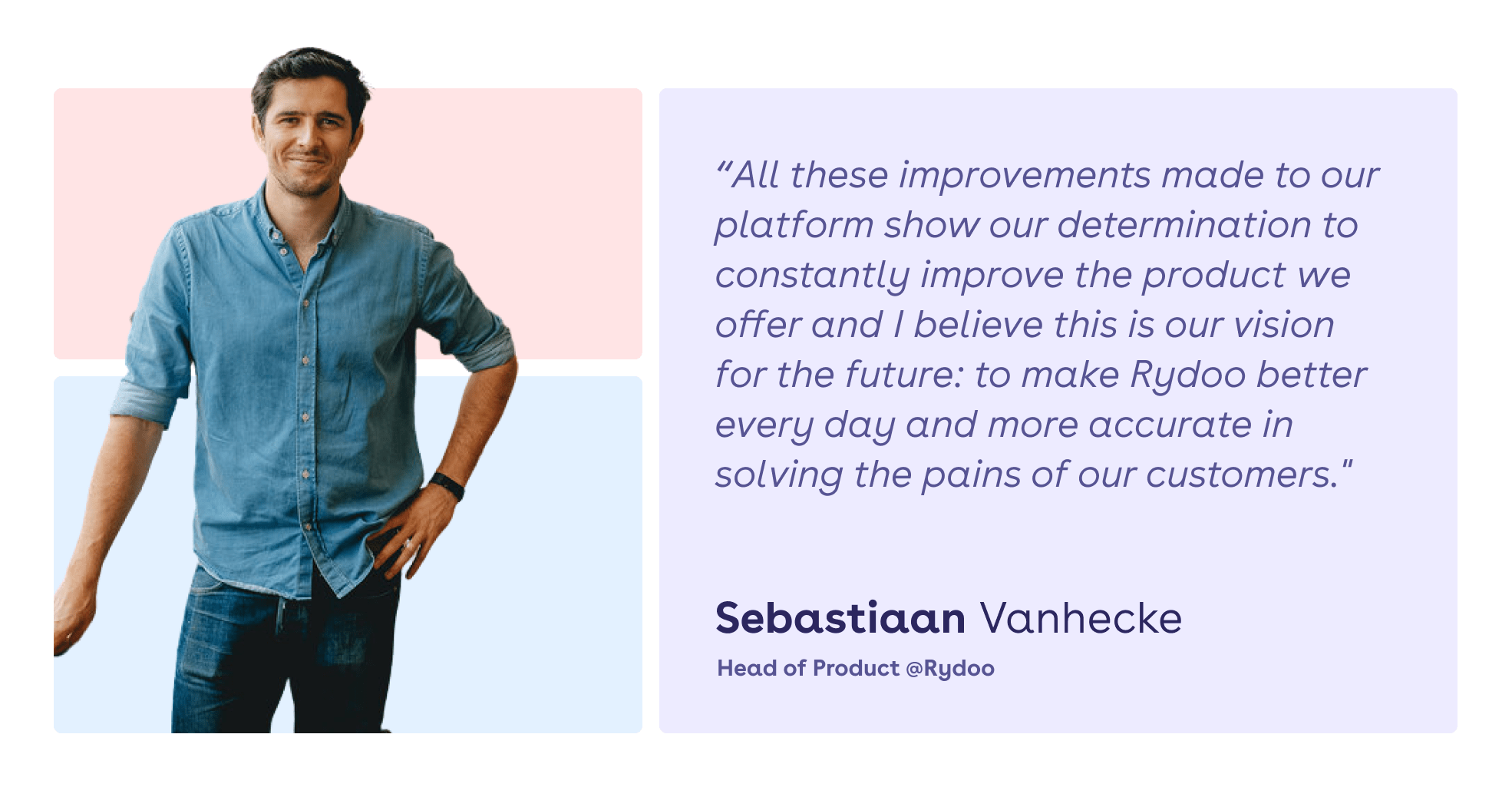 Sebastien Marchon added "Our goal is to be present in every financial department in the world, offering the best possible expense management solution. We know this is possible, this is what we work for and we have the best team guiding the way."
At last, we would like to thank everyone who helped us conquer this great milestone and build our history. Thank you!
Learn more about our expense solutions