An Account Executive role nowadays isn't what it used to be years ago. The role has definitely evolved and is no longer just hard pitching prospective customers repetitively. A successful sales career in SaaS takes someone that really understands potential clients' needs, challenges, and product fit – all while having a combination of active listening, patience, and business know-how. 
In this spotlight post, we sit down with Diego Caldara, an Account Executive at Rydoo for the DACH & Italy region, who is based out of Rydoo's Paris office. Diego is originally from Lugano, a city in the small Italian-speaking part of Switzerland. He and his girlfriend relocated to Paris 4 years ago to gain professional experience abroad and to put to good use his Master degree in Marketing, Services, and Communication Management – and not to mention his various language skills (Italian, Spanish, German, and English to name a few). Diego has been working at Rydoo for 2.5 years and originally started as an SDR. Here's Diego's account of what it is really like to be an Account Executive at Rydoo.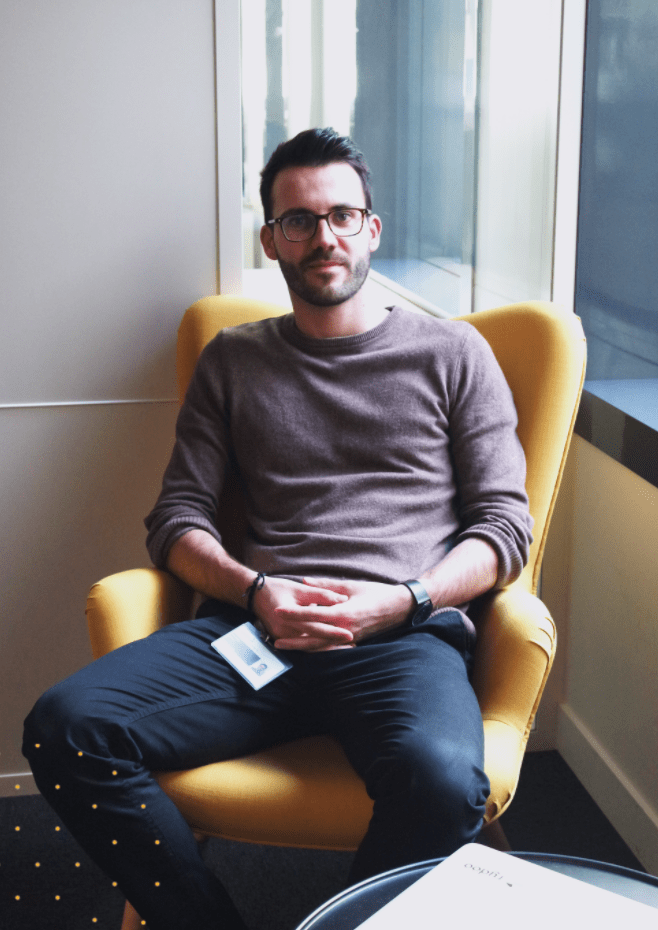 What's the most rewarding part of being an Account Executive?
As an Account Executive at Rydoo, I am the guy that is helping the interested companies to understand how a smart digital T&E process could help them solve their problems. The most rewarding part is when a company decides to become a customer and during a follow-up call, you hear how happy they are with their new process. 
What do you think made you a good fit for your role?
Being a good listener, which is something very valuable when working in sales. The sales position has changed a lot in the last decade and it is no longer based on just having a good sales pitch, but mainly in listening and understanding how you could help a company overcome their problems.
What are some of the interesting projects that you are currently tackling?
For a few months now, I have been taking care of larger companies and I really see the difference in terms of requirements and expectations, therefore it has been challenging and interesting for me to work on these bigger and more in-depth projects.
At the moment, I am focusing on an Italian company that is active internationally and who needs perfectly match what Rydoo offers.
What can a future AE at Rydoo look forward to? Also, any advice to new joiners that would onboard remotely?
Being an Account Executive at Rydoo, you're constantly talking to different companies, and since all companies have expenses, you get to face a whole spectrum of business types which is really interesting.
Also, the personal exchange with prospects is something I really enjoy and, for sure, also the exciting rush/challenge of becoming the selected provider for a company.
In regards to onboarding remotely and WFH, I would say your workspace is extremely important. Personally, I try to change my position during the day. I work from the dining table, then a few hours on a homemade standing desk, then a few calls from the sofa, … it helps me stay focused.
What attracted you to Rydoo and what makes working here different from where you have previously worked?
I was looking for a new challenge in an international, future-oriented company, and this exactly what Rydoo was offering. Great product, cool atmosphere, and the possibility to grow professionally.
Compared to my previous employer, I think Rydoo has a perfect balance between flexibility and structured company. I experienced the chaos of a start-up and the "too structured" processes of a bigger group. The perfect balance is really difficult to find and I am happy to have it at Rydoo.
'Rydoo has a perfect balance between flexibility and structured

company. 

I experienced the chaos of a start-up and the "too structured" processes of a bigger group. The perfect balance is really difficult to find and I am happy to have it at Rydoo.'
How would you describe the culture at Rydoo?
Rydoo has a very employee-driven culture. Everybody is open to helping each other. We have a real flat company structure and everybody has the same goal, which makes working together very easy also if you are sitting in different locations. Rydoo provides you the means to better express your talent and gives you the freedom to work in the way that suits you best. It is not about micro-management, but about common responsibility.
I also really like the level of transparency that there is between colleagues. It is very constructive and there are a lot of talented people that push you to deliver more. Besides that we have a work hard, play hard philosophy, which means that we enjoy each other's company also after the working hours.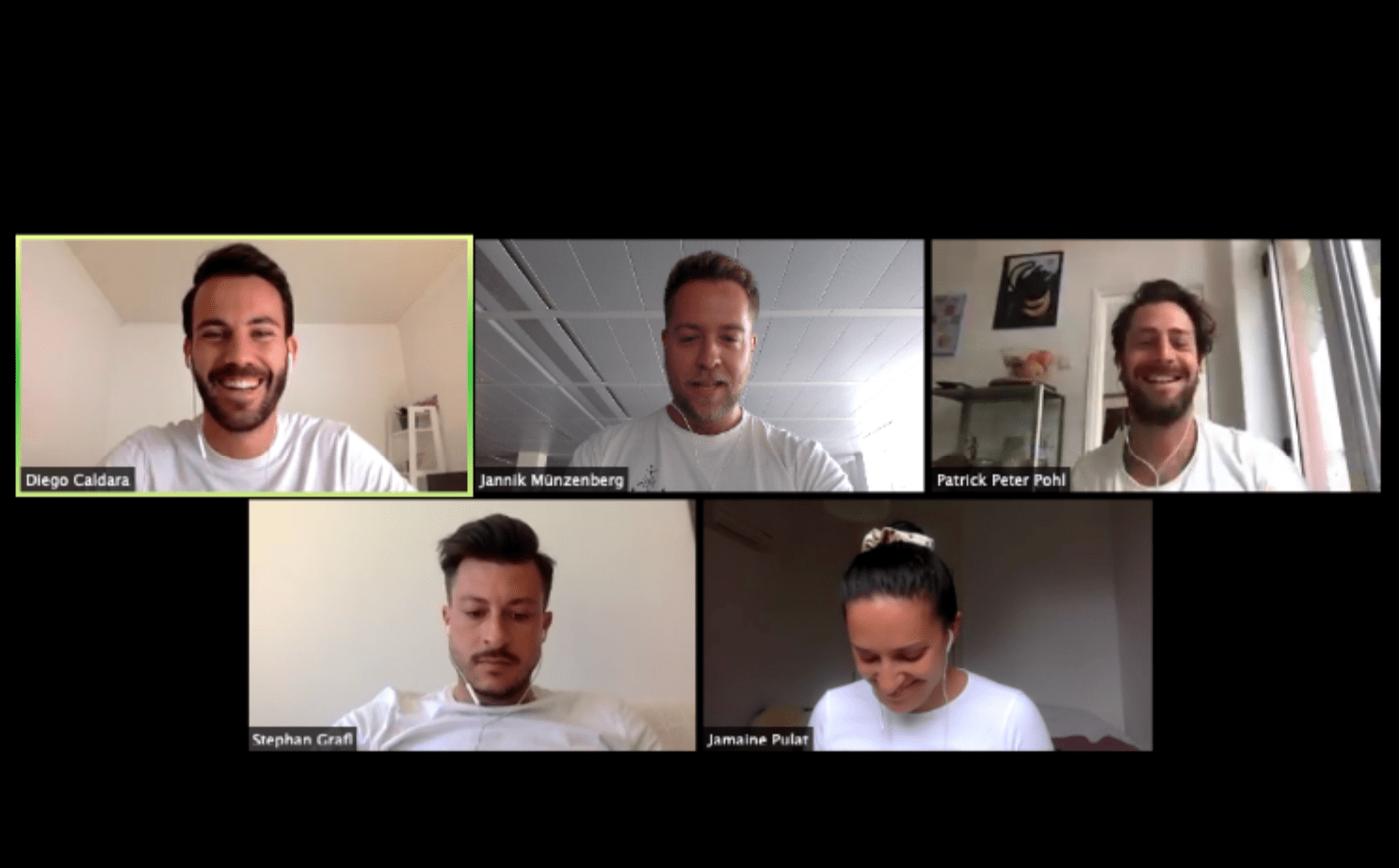 Bonus Questions: Let's Get Personal 
When I'm not at work, I'm most likely ____.
Running in a park.
What's a fun fact your colleagues might not know about you?
I worked one summer in a resort in Spain as a tourist entertainer. I was the guy that during your holiday comes to you asking if you want to join the beach volley match at 5 pm or if you wanted to participate in the night quiz  😀
After work what can we find you drinking? 
A beer or a Gin &Tonic!
iPhone or Android?
iPhone
What TV show or movie describes Rydoo's culture? 
La Casa de Papel: working hard with a clear strategy, as a family, overcoming the obstacles.
What superhero could you see working at Rydoo?
Iron Man, probably in the product team. He could for sure develop some nice features
What are you listening to during the workday to keep you motivated? 
 Reggaeton, reggaeton all the time!
Lastly, what's your favorite business travel destination, and why?
Lisbon. I really love the city and a big part of Rydoo's sales team is sitting there. Therefore it is always cool to see them. Even more, who doesn't like a good pasteis de nata!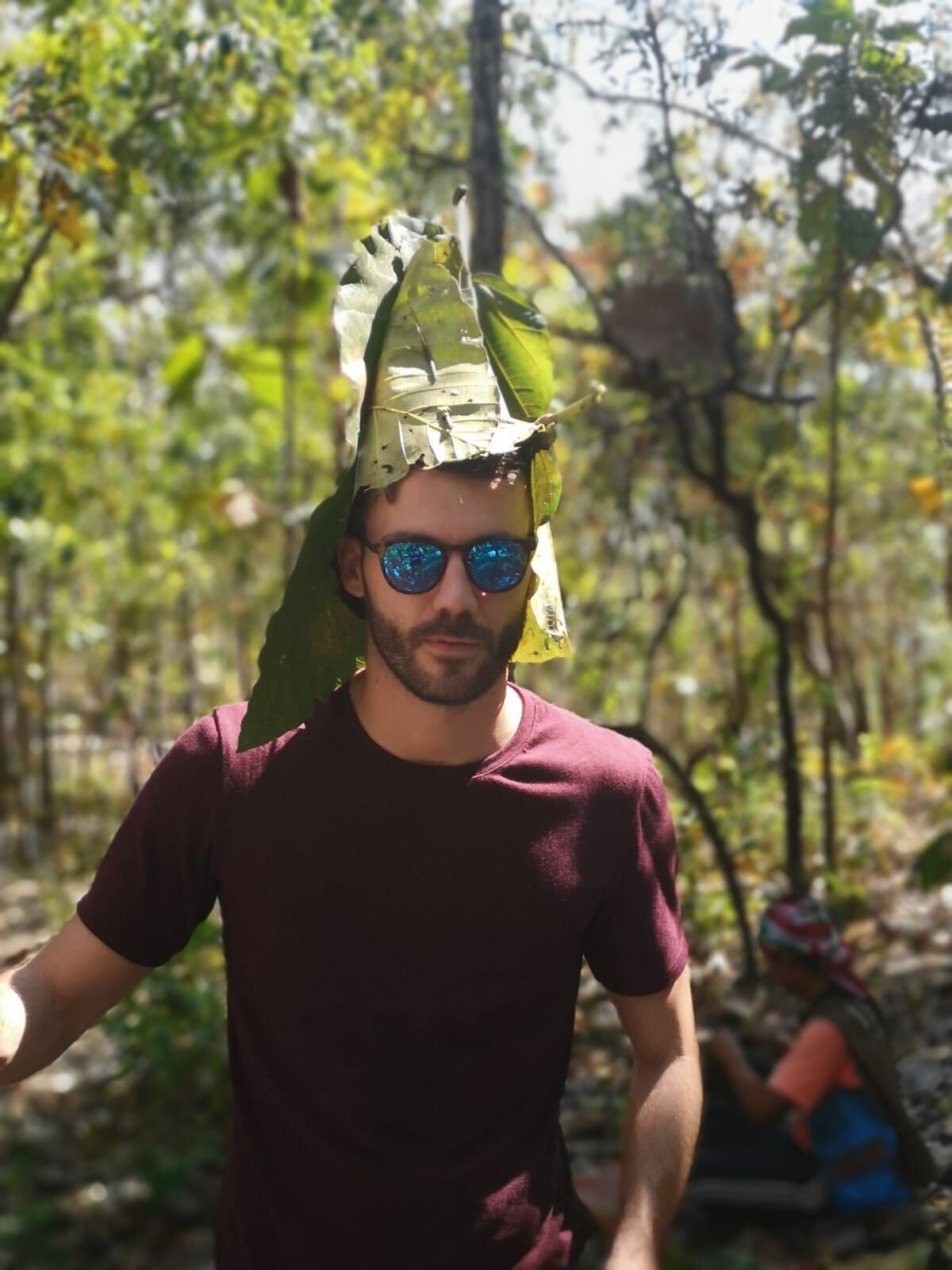 If you're interested in growing and learning from an international company with a start-up mentality, don't hesitate to check out our open positions.