There's one aspect of fast-growing SaaS companies we don't often talk about and that's the growing pains that come with moving from a start-up to scale-up, growing from 20 people to 150 people, from 2 hubs to 6 hubs, including growing from a few hundred customers to a few thousand customers.
Making sure your business continues to run smoothly throughout the expansion of the business and new markets is key and in a world where customers have endless SaaS options, there needs to be some key differentiators to sustain growth and for Rydoo investing in our Customer Success approach and ensuring our clients have an amazing experience has been crucial in sustaining our steady growth.
Over the years, our Customer Success team (we call them our Rydoo unicorns!) had to take a serious look at how we could become a more globally aligned team. A strong team that could help customers from any region of the world — proactively helping them reach their expense management goals through onboarding, training and support. Today, Rydoo has over +10,000 customers across the globe, and our passion for the customer experience hasn't faltered since we were a small start-up.
When does Customer Success step in? Once a sale is completed, various CSM team members are responsible for onboarding, guiding, and assisting our customers throughout their lifecycle with Rydoo. At Rydoo, our CSM team is divided into the following pillars: Onboarding, Success, and Support.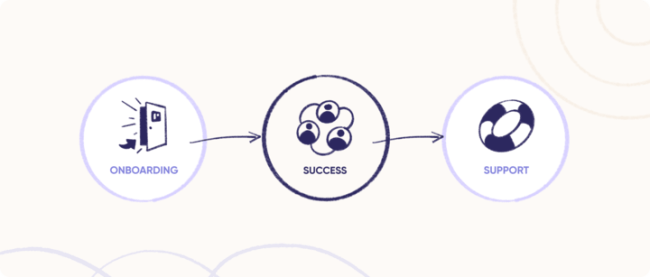 In this blog, CSM team members from each pillar will guide you through some key aspects of the customer success journey at Rydoo.
All About Onboarding the Rydoo Ship
Denisse Novella is a Senior Onboarding Manager based in our Mechelen, Belgium HQ. Denisse has seen our expense management product come a long way over the last 5 years since she first joined Rydoo.
Which part of the client lifecycle does the Onboarding team come in? 
"The onboarding team comes in when the contract is signed and officially the second phase of the customer lifecycle starts. We help companies implement Rydoo within their organisation and share best practices since we are experts in expense management and have implemented our product in thousands of companies worldwide. We can polish their expense management process and make it faster, easier, and more efficient.
Onboarding managers teach the project leads or admins how to implement Rydoo. Our ultimate goal is to transfer our knowledge so that when the onboarding phase is complete they can successfully operate Rydoo and maintain the system."
How long does the onboarding take?
"We have 3 types of onboarding packages. The shortest is the starter pack for a small group of active users and, for that, the onboarding can last up to 3 months. The Advanced onboarding package is for mid-sized organizations and is normally 6 months long. It focuses on rolling out to different entities in several waves. Premium onboarding pack is typically rolled out over 9 months and consists of four different waves."
"Sometimes there are some things blocking implementation internally which are out of the admin's hands, so it can take a bit longer than the intended 9 months. Regardless, we always try our best to be flexible."
It's been so interesting to watch features evolve and improve over time. It's been exciting to watch our clients' needs be met and how excited a client gets when we roll out a new feature.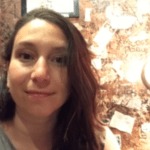 Denisse Novella
Senior Onboarding Manager
What's the most rewarding part of being an Onboarding Manager? 
"When I introduce a new process to a client and they are surprised that my suggestion indeed works for them. I recently had a client for whom we changed the entire end-to-end approval process because it was preventing the expense management process from flowing how it should. We presented our approval approach and they really liked it and adopted it into the organisation. Seeing these results is very rewarding"
Which characteristics do you need to have to be in the Onboarding team? 
"Being a people person and approachable — we are all very approachable. You are going to be in a professional relationship with a customer for at least 6 months so it's important to get along and build that relationship and trust with them."
Retention for Success
Yasmina El Fassi recently just celebrated her 1 year anniversary at Rydoo as Relationship Manager. She's working out of our Lisbon hub and focuses on helping Rydoo customers to reach their long term expense management goals.
When exactly does the Success team step in?  
"The Success team steps in after the onboarding team has successfully launched the client, the account is live and all the admins are successfully using Rydoo. At this phase, the admins know the basic functionality and they know our integrations. The Success team then becomes involved as the client needs more personalised support or business reviews and, depending on their needs, we define how often we should meet. These meetings focus on long term goals for admins and power users."
What is the Success team specifically focusing on?
"We are the team at the last part of the customer journey. Our main goal is to closely monitor the value we can bring to our customers' business, understand their expected outcomes and how we can best help them with that. For that, we need to build very close relationships with customers because we are the trusted advisors and they really trust us to provide the best advice for them to reach their long term goals such as reducing costs or being more efficient in time"
How does Rydoo's approach to retention differ from other SaaS organisations? 
"Our approach is really well defined at Rydoo, especially having onboarding and retention separated, you don't see this in all SaaS companies. It allows us to go deeper with the client and really see what the needs for their business are, not just focusing on predefined goals."
At first I didn't believe Rydoo had such a low churn rate… numbers say that this isn't possible. But I've gotten to experience it myself — it's true!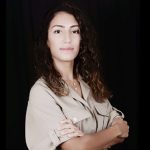 Yasmina El Fassi
CSM Relationship Manager
What are some of the biggest challenges you face in your role?
"Personally, I would say managing expectations. You want to help your clients with everything you can, but sometimes there are limitations and features that aren't being developed at the moment or are scheduled for later down the line in the product roadmap — we collect their feedback so we can feed it back to the product team and work from there."
What do you think made you a good fit for your role?
"Two necessary characteristics of members of the retention team are empathy and  resilience. Empathy because we really want to do everything in our power to help our clients and resilience because I think sometimes it can get tough to manage complaints and objections. Also, we should try our best to not take things personally."
Supporting at all times
Airvin Michael Ignacio joined the Rydoo family 1.5 years ago in our sunny Manila hub. Airvin is dedicated to ensuring that our customers receive exceptional support throughout their entire journey with Rydoo. He's always ready to answer any questions and provide the resources needed to help our customers succeed.
What does the Support team specifically focus on? 
"Team Support focuses on the technical side of the client journey: how to utilise Rydoo, how to be set up as an admin and explaining expense approval flows."
How does Rydoo's approach to customer support differ from other SaaS organisations?
"I'm very confident in saying our support is one of a kind customer experience and that we have a very personal approach. We don't provide phone support, regardless we try our best to personalise the experience through Intercom. We even send GIFs encouraging our users throughout the process. It helps build a rapport with our end users."
What can a future CSM Support member at Rydoo look forward to when joining?
"The Diversity of Rydoo colleagues, working in an international environment and with people from all over the world. It's been an interesting and unique experience to work with people from different nationalities. You experience different perspectives and approaches towards work and you learn a lot from them."
I'm very confident in saying our support is one of a kind customer experience and that we have a very personal approach.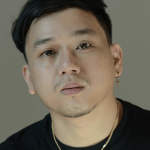 Airvin Michael Ignacio
Customer Support Representative
At Rydoo, we put our customers' success first! That's why we have such a professional and personal approach to customer success.
By always trying to provide exceptional support and service, we're able to build trust and credibility with our customers, which leads to increased loyalty and retention. We know that every customer is unique, and that's why we take the time to understand their individual needs and preferences. By providing personalised recommendations and making sure that our customers feel valued and appreciated, we can create a strong lasting relationship with them.
So, if you're looking for a company that truly cares about its customers, you've come to the right place!