Our Sales Development Representatives (SDRs) at Rydoo are a diverse group of young, smart, curious, creative, and ambitious individuals who collaborate closely with our Marketing, Sales, and Customer Success teams to generate new business opportunities and assist Rydoo in meeting their business goals. Our Sales Development Representatives operate from four different cities and speak more than ten different languages.
But what makes being a Sales Development Representative at Rydoo so different from any other company? We met up with Michelle Merkl, an Sales Development Representative for the DACH market based out of Rydoo's Lisbon office to get the inside scoop.
Michelle is 24 years old, originally from Nuremberg, Germany, and she and her boyfriend relocated to Lisbon to escape Northern Europe's rainy weather. She's been working for Rydoo since January 2020, has a Bachelor in International Communication Management, and is about to start her Masters in Entrepreneurship & Innovation this upcoming November (all while continuing to work full-time for Rydoo as a Sales Development Representatives).
Why is it interesting to be apart of the Sales team at Rydoo?
I get to build relationships and establish contact with a lot of different personas and industries every day, so my job never gets boring. It is interesting to be a part of the growth of the company and see how processes and strategies improve on a daily basis – also we are implementing new tools and targets every few weeks.
What do you think made you a good fit for the SDR role and what's the most rewarding part of the job?
I'm used to working with a diverse group of people from other cultures due to my international studies as well as my previous work experience. Before I started working at Rydoo, I was working in a similar position in a SaaS start-up. I already had experience in sales, as well as in the digitalization of businesses. Moreover, I am used to fast-growing companies where processes change fast, and working independently is a precondition for success.
The most rewarding part of my job is when I am reaching my target and getting a bonus. Moreover, I receive training and have the possibility to decide in which direction I want to grow and develop further in my professional career. 
What are some interesting projects that the Sales team is now tackling?
We are now testing different strategies and tools. The most interesting at the moment is video prospecting and up/ cross-selling strategies.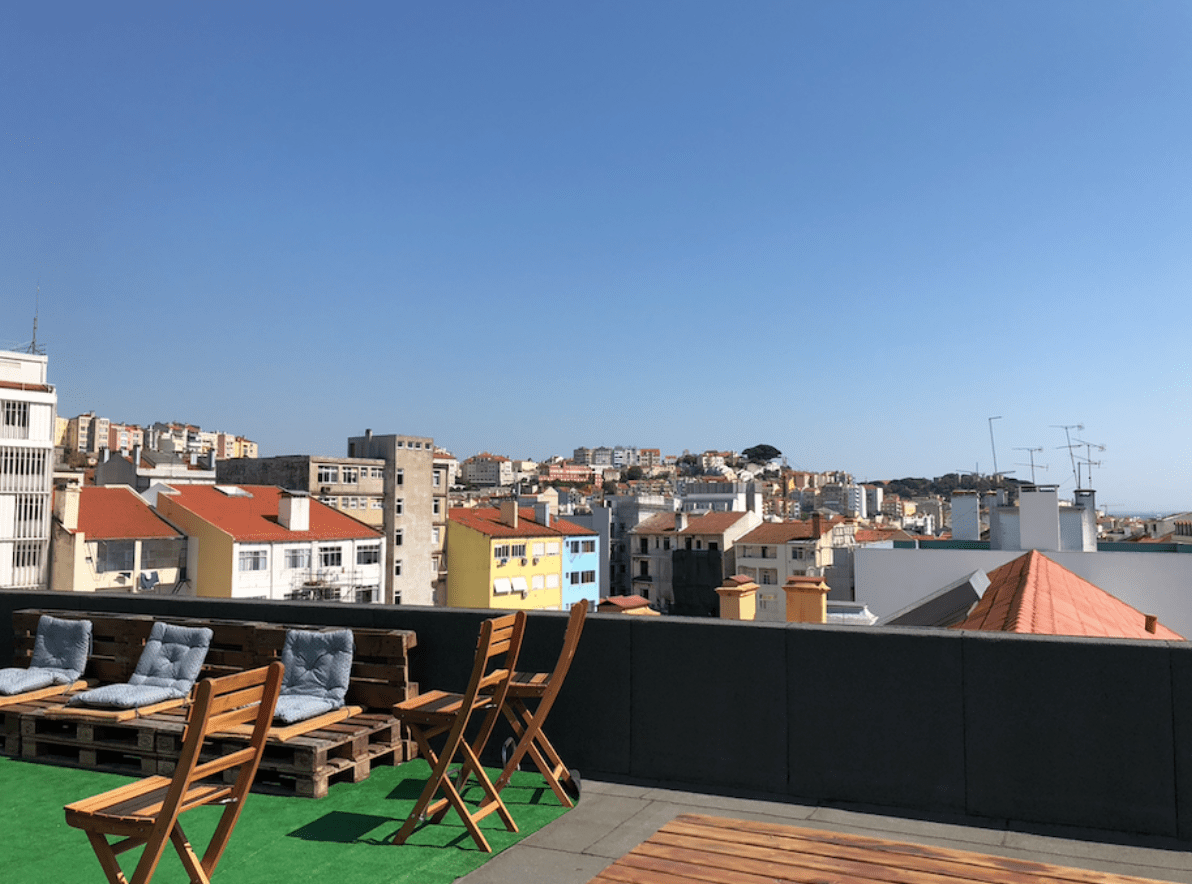 What can a future SRD at Rydoo look forward to?
As a Sales Development Representative at Rydoo, you have the possibility to try different strategies and work independently on your own. It's no problem to make mistakes as long as you learn from them. For me, that's the best setup to grow professionally.
What attracted you to Rydoo and what makes working here different from where you have previously worked?
What attracted me to Rydoo was I was looking for an international start-up with an office in Lisbon where I could do my university internship in marketing also while working in a normally paid job position.
In regards to what makes Rydoo different from my previous employers – even though I worked in start-ups with great cultures before, Rydoo has taken it to another level.  Thanks to its investors; Rydoo provides more structured processes as well as financial stability. Rydoo has a great culture but also the resources for the development of the software as well as the personal development of employees. I like to sell a SaaS solution where I personally believe in its success, and where the company believes in mine.
'Even though I worked in start-ups with great cultures before, Rydoo has taken it to another level.' 
What's the best part of working in Rydoo's Lisbon office?
Besides the weather, the team, the location of the office, and the balcony! My colleagues are all young and open as well as fun and eager to learn. It is easy to receive constructive feedback as well as to provide feedback for others. Thus, it is nice to work with a variety of cultures … it's fun to come to work and the motto "if you don't make mistakes you didn't try" provides a lot of flexibility to try new ideas and develop further in my professional career. Moreover, I LOVE that there is always candy in the office!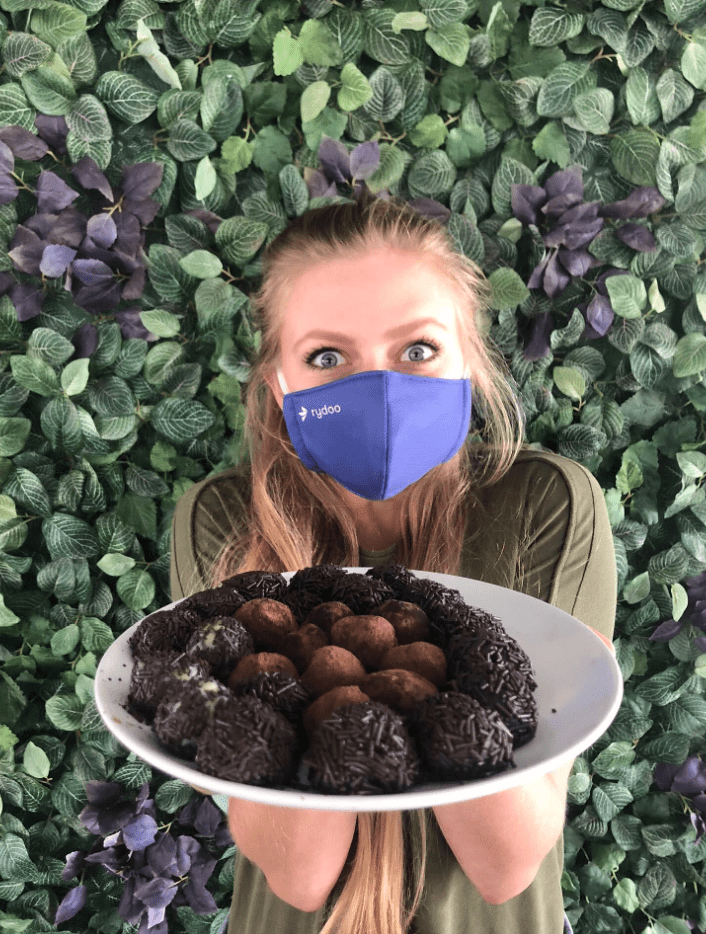 Bonus Questions: Let's Get Personal 
When I'm not at work, I'm most likely ____.
Working on my bachelor thesis, which I unfortunately still have to finish during the next few weeks. Otherwise, I would hopefully go to the beach every day.
What's a fun fact your colleagues might not know about you?
I have my motorbiking license. I guess nobody knows because I do not have a bike in Lisbon yet. (Sooo… Hit me up if you want to sell your motorbike :D)
After work what can we find you drinking? 
Coffee! Or Espresso Martini depending on the day and time of the day, but most likely something with coffee! 😀
iPhone or Android?
iPhone, but I'm not a 100 % Apple person 
Favorite employee perk?
Definitely that there is candy and coffee available at the office every day!
What TV show or movie describes Rydoo's culture? 
RuPaul 
What superhero could you see working at Rydoo?
All of the flying ones: Superman, Ironman, etc. 
What are you listening to during the workday to keep you motivated? 
Ride With Me – ATM Curly  (Spotify link: tiny.cc/5l3lsz)
What's your favorite business travel destination and why?
Manila! Everyone speaks English and the people are very friendly. I love that the city is busy at all times. Furthermore, the weather is good and it is easy to travel to other places in Asia. Rydoo has an office there and I definitely hope to travel there for business one day. 
And lastly, a clean desk or a messy desk?
Clean desk!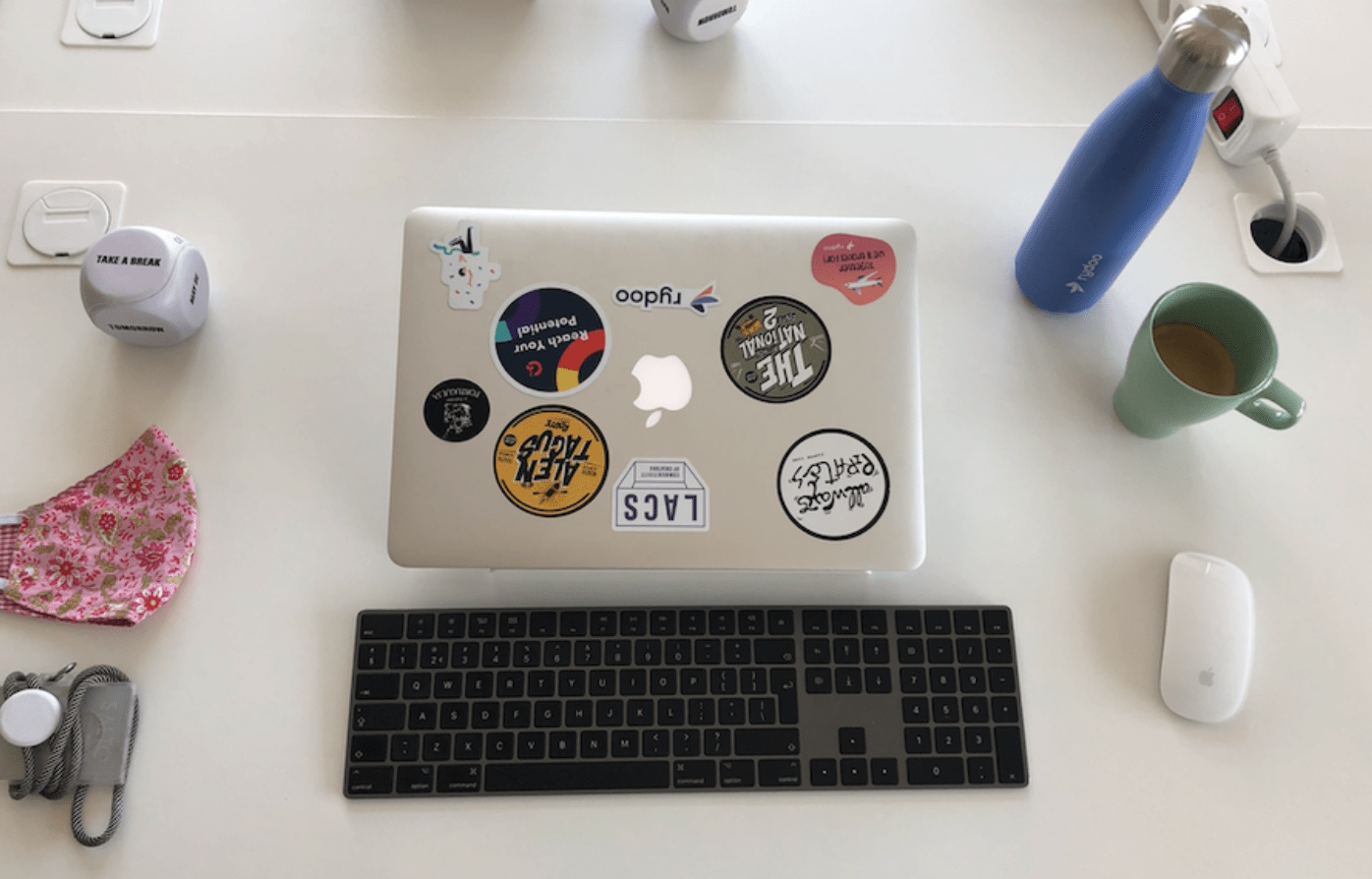 If you're interested in growing and learning from an international company with a start-up mentality, don't hesitate to check out our open positions.