"When I started at JYSK as a student, I would help the managers collect their bills, ensuring everything was noted down properly and sending everything off to be checked and approved. There was a lot of paperwork and the whole process was done manually." It was with this quote that our conversation with JYSK's Financial Controller, Mislav Dzeko, started.

The Danish company is an international retail chain and since forming in 1979, it has been ramping up the digitisation of its finance functions to control costs, save time and boost efficiency.
JYSK's core business is home furnishings and with more than 2,900 stores across 50 countries and a major online presence. It wasn't a surprise that they decided to adopt an expense management tool to take the company to the next level when it comes to finance automation and real-time data.

We spoke to Mislav Dzeko about the rollout of Rydoo across the company's various jurisdictions and how our real-time expense app fits into JYSK's wider digitisation project.
Digitisation –progress never ends
For Mislav and JYSK, there is no end to the digitisation roadmap – there is always something else that can be improved. As technology changes and products become more sophisticated, new methods emerge to increase efficiency. 
"When it comes to digitisation, if you aren't moving forward, you're going backwards." 
According to Mislav, JYSK is always implementing new initiatives and has been increasing investment year-on-year. The business is in a good position compared to its competitors, but the team does not see that as a reason to rest on its laurels.
Expense management is part of JYSK's digitisation program
JYSK is driven  to change the way the finance team functions. Expense management may not be the first thing that comes to mind when we think about finance digitisation, but it brings a vast impact once it is implemented and runs smoothly alongside other automations. Mislav realised – given the size of JYSK's operation – that he needed a system that was clear and easy to understand. There needed to be no unnecessary details or special measures for both travelling employees and the finance team.  
Mislav was also keen to deal with any compliance and expense fraud issues that may arise in the future. Although expense fraud has never been a serious issue at JYSK, he notes that it has not always been easy to keep track of. There are also the different regulatory regimes that the company's various offices need to keep up to date with. Different countries across Europe and beyond have different rules for per diems, VAT reclaim, mileage, and paperless accounts – keeping up with any changes and breaches of the rules is a challenge and a big part of why Mislav wanted to bring in an automated system.
After a thoughtful decision process and evaluation of some of the main expense management solutions in the market, that system turned out to be Rydoo – its user-friendly UX and fast hassle-free implementation caught JYSK's eyes.
Integrating Rydoo and reaping the rewards
"Rydoo has overhauled our expense management process and there is a stark contrast between the offices using Rydoo and those still relying on manual processes."
At the time of speaking, Mislav was overseeing the implementation of Rydoo in the UK and Ireland, with many more of the company's 13 branches already using it and 15 more still to benefit from Rydoo's expense management system.
When a new office is chosen to implement Rydoo, a kick-off meeting with the country's finance team starts the process. Once a timeline is established, it's time to initiate the basic set-up with the Rydoo integration team and adjust any internal rules or systems unique to that office.
Following integration, two or three test users are selected.
"We select a few employees who travel a lot and watch the expenses come in to make sure everything is running as we would have hoped. If all is well, we add more users until everyone is on board."
It was important for JYSK to have a user-friendly tool, because Mislav and the team needed to be able to train a lot of employees in a short space of time. This was a huge decision factor for the company. Although not all 24,000 employees would be using Rydoo, over 700 employees would, and they needed to be up to speed as quickly as possible. With a more complex tool, this process would take too long. 
"What we liked about Rydoo was that a 30-minute training session was enough for the end user. Prior to Covid-19, we had a short session at the head office, sent everyone the relevant guidelines and made them available on our intranet."
And it's not just the end users who have benefitted from Rydoo. The company's finance team has also gained in terms of time, accuracy and efficiency. Mislav admits that training for the finance team was longer and more complex, but only in comparison to the end user's training experience. Compared to JYSK's latest accountancy software, SAP, for example, integrating Rydoo has been a particularly pain-free process. 
In fact, Rydoo has turned out to be a lifesaver for both the finance team back in the office and the employees who regularly hit the road. Mislav, prior to the pandemic, was regularly at the Denmark head office and found it hard to keep track of receipts. But today, he's happy to report that all he needs is a fully charged cell phone.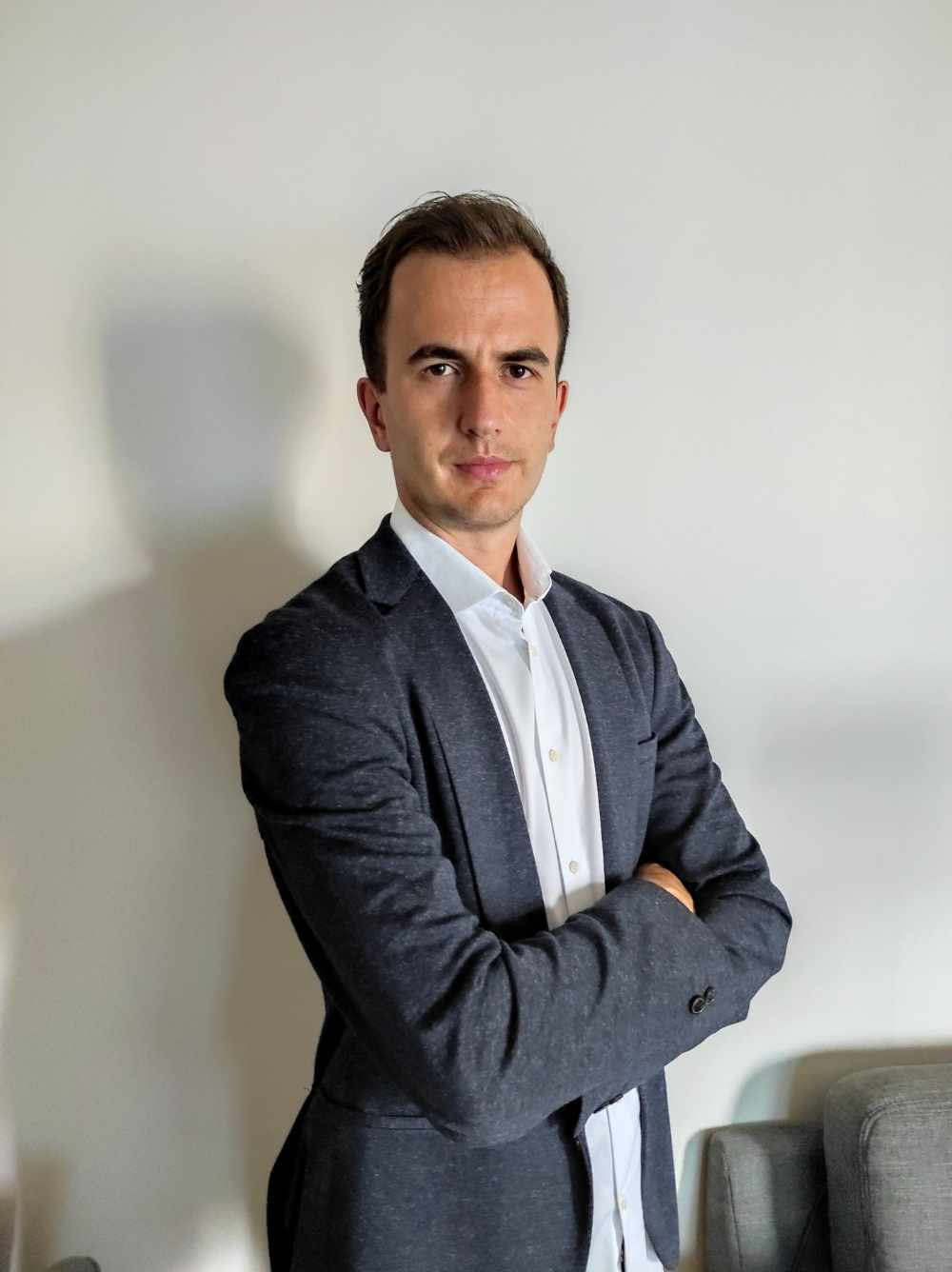 We select a few employees who travel a lot and watch the expenses come in to make sure everything is running as we would have hoped. What we liked about Rydoo was that a 30-minute training session was enough for the end user.
Mislav Dzeko
Financial Controller
JYSK
Keeping on top of compliance issues
For a company with many offices, keeping on top of changing regulations across countries was difficult. Because Rydoo can set the rules for different jurisdictions – even adding extra fields and reminders where needed – this was a key differentiator. 
Mislav explained how, for example, the management of per diems has improved since JYSK started using the Rydoo system.
"Per diems are difficult to manage for a Europe-wide business. Some countries have strict time limits on when per diems can be reclaimed. Rydoo allows us to track every expense and alerts us if the period for claiming a tax-free per diem expense is about to expire." 
Rydoo's features, including unique fields and alerts for different countries, helped JYSK roll the software out to its regional offices. 
Stay on top of compliance with Rydoo's Compliance Centre
Rydoo and the wider digitisation picture
Although expense management is not  the number one go-to digitisation for most businesses, its ROI is high and the impact can be seen in no time.
Because Rydoo works well, Mislav can concentrate on other, larger systems, such as the main SAP accounting software. This is a complex tool that takes up a lot of the finance team's time. And this will be connected to Rydoo.
Mislav explained why every part of the digitisation effort matters, including expense management:
"We learned that anything is possible in the cloud, including expense management, and it's important to use digitisation to improve every aspect of your business. Expense management might not be perceived as a #1 priority to most finance leaders, but its ROI and impact on the daily life of employees and finance departments are remarkable. Every system has to contribute."
If we were looking for furniture in one of JYSK's stores, we'd be thinking about how different pieces complement each other. From accountancy to travel & expenses, a successful digitisation strategy requires that same attention to detail.