Reimburse faster
No expense reports means no paper hassle for employees and no frustrations at the end of a trip. Let them submit on-the-go and get rid of the receipt immediately. Approve or reject expenses any time, any place. Don't let entire expense reports get stuck in an endless loop because of a single error or missing data. Shorter reimbursement cycles and instant feedback result in happier employees.
Balance your workload
Yes, employees hold on to all their receipts till the end of the month when they get the reminder to submit their expenses. This results in large workload peaks for controllers and the finance department. When employees submit their expenses the same day they happen, you regain control over the workload. Choose when and where to check incoming expenses. And yes, that means no more end-of-the-month peaks.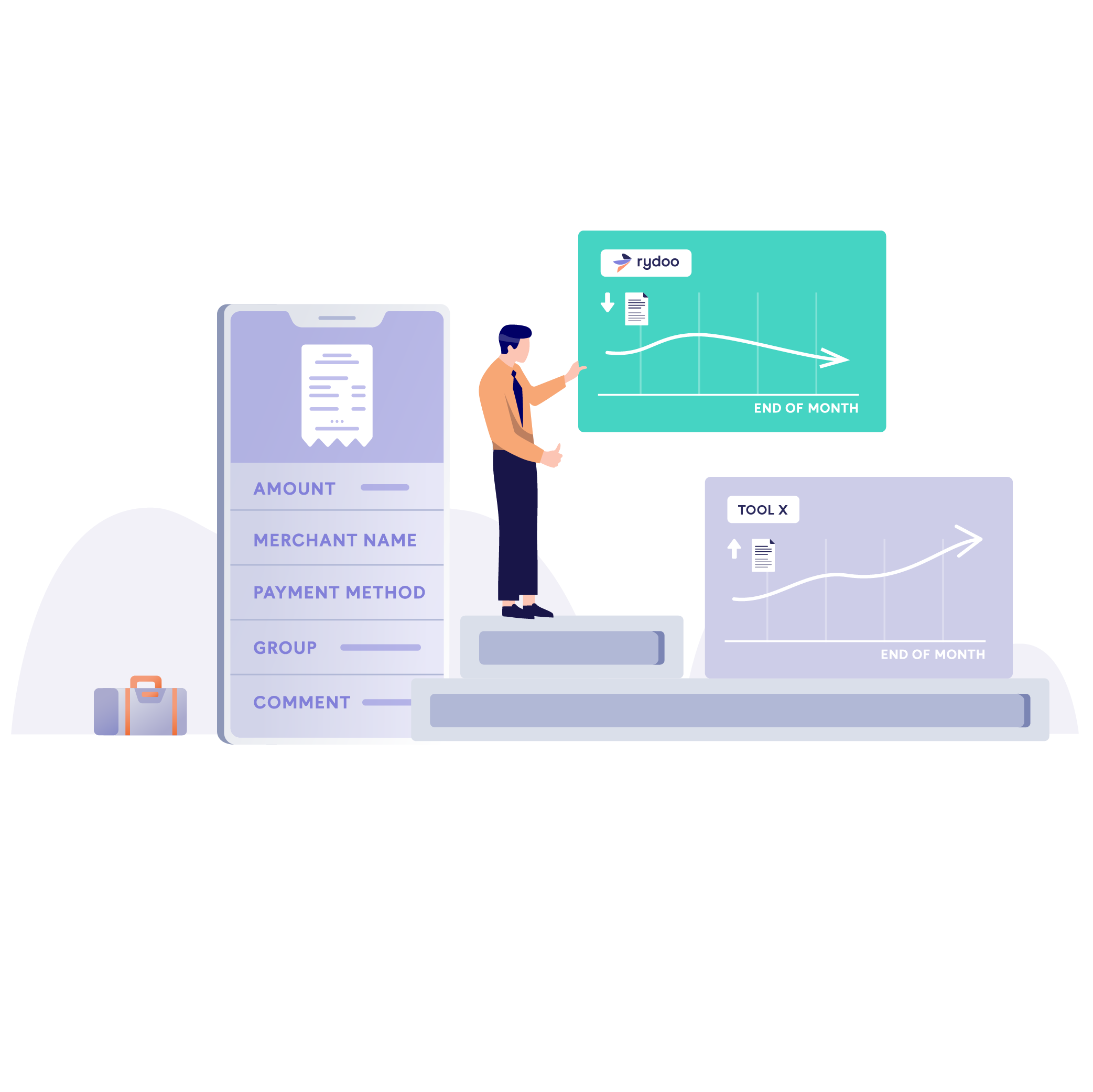 Gain predictability
No more surprises by unexpected, large reimbursement requests at the last minute. The real-time nature of real time expensingmeans you're always on top of what's been spent. Gain immediate visibility in the "pipeline" of expenses coming and have a more predictable and controllable cash-flow.
Improved compliance
Submitting and reviewing expenses individually makes it easier to automate approvals that reduces manual work. It makes it easier to detect errors, duplicates, or fraud. Get accurate insights in a few clicks and reports on the adoption of your expense policies.