1
Flight & hotel booked for Future of Fintech Conference in NYC.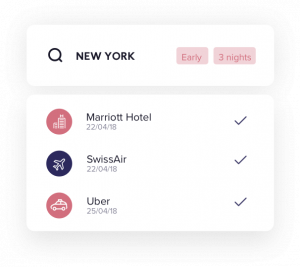 2
The trip gets instantly created and all your booking data is grouped.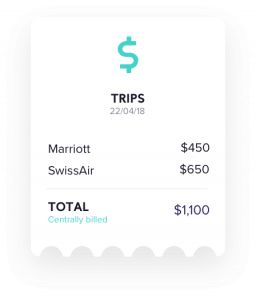 3
All other expenses in NYC are added to the trip for a global overview.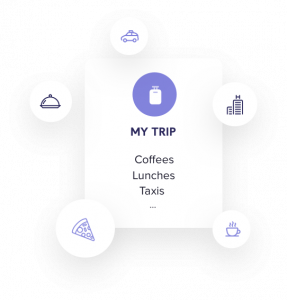 4
Reimbursable expenses are sent in real-time for approval.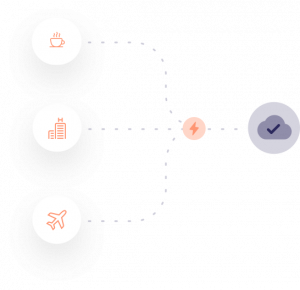 5
Expenses can be reimbursed before touchdown.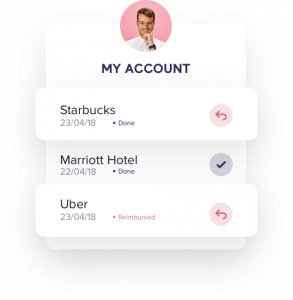 6
Happy finance teams get a full overview of the trip's expenses.