With over 460,000 employees and a presence in 72 countries, Sodexo is the perfect test case to further develop Rydoo's methodology for more complex roll-outs in the enterprise market. Growing together and learning from each other are the keywords of this shared adventure. Learn more about the challenges and achievements.
Do it with Rydoo or without Rydoo
When the French giant decided to acquire Xpenditure & iAlbatros to create Rydoo in 2017, it was already using various cost management tools. "We actually had the choice to continue working with these solutions," says David Soulé, Travel & Expense Manager at Sodexo Group and leader of the internal project team. "We didn't just buy Rydoo because it is Rydoo. First and foremost, we needed a world-class cost management tool for our thousands of employees."
The team first made a technical and functional assessment between the two before making a decision. "The area where Rydoo definitely performed the best was in project support. We love the human approach. The fact that you're actually talking to someone and not an Excel spreadsheet is something we really appreciate."
Are there other key reasons that made David and the team choose Rydoo? "Definitely the fact that you can throw away your receipts! We were also absolutely thrilled with Rydoo's agility and the potential to simplify and reduce activities as much as possible without creating any additional effort for our employees."
So what's the plan?
Of course, the success of a new process in a global group depends heavily on a structured implementation plan.
"For our part, together with our branches in the most important countries, we have developed a process for the entire group," explains David. "We listened to their feedback and then together we defined what this group process should look like. After that, we sat down with the Information Systems & Technology (IS&T) teams and the Rydoo team to collaborate in running this global process." The idea was to have a methodology that can serve as a model for all other countries . "That's what I mean when I talk about Rydoo's agility."
Rydoo makes a really big improvement. Finally, the platform also made it possible to implement a travel and expense policy and ensure compliance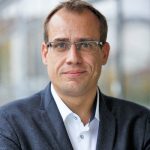 David Soulé
Travel & Expense manager
Next there was a three-month challenge period during which Sodexo recognized the gaps between its newly conceived global process and what Rydoo was already able to cover at the time. Together we developed an improvement plan that Rydoo could follow to achieve the goals of our process, of course within certain deadlines.
"We had to adjust our expectations a bit," admits David. "The discussions with the Rydoo team have helped us to further develop our thinking and to better understand certain cost issues. We didn't have to adapt too much to our original plan, but we had to understand that certain adjustments, even if we initially felt them to be very important, would have to wait a while longer." For example, David and the team had their own ideas about the reporting module of Rydoo or about moving some admin rights. "Eventually we even decided to follow Rydoo's insights and take a different approach on some points. Anyway, I feel like there's always a serious will to evolve at Rydoo."
A pilot to take off
After the gap analysis, the project went through an introductory phase in France, which was very well received by the users. In a quality survey, at least 84% of employees found that the Rydoo app helped improve the quality of life in the workplace. On a scale of 0 to 5, it received an overall rating of 4. Users also reported that Rydoo made it easier for them to understand the company's cost policies.
"Rydoo makes a really big improvement. Finally, the platform also made it possible to implement a travel and expense policy and ensure compliance. Before we had Rydoo, compliance with our policies was ensured after payment. Of course, this made it difficult to make sure people were following the rules. Now employees can see immediately when their expense is declined or their travel booking is not in compliance with policy. Thanks to the fact that our employees are now much better acquainted with our internal rules, we also expect a self-saving effect over time."
This positive feedback has led to high expectations from the entire group. "This motivates us to act as quickly as possible: in the past month, 6,000 users have been added to the platform from our branch in France. And that is just the beginning. If all goes well, we consider this solution fully operational in the rest of the countries." These are exciting times for the Sodexo family. Mother and daughter growing together.